4 Homemade Nails Masks for a Healthy Boost
4 Homemade Nails Masks for a Healthy Boost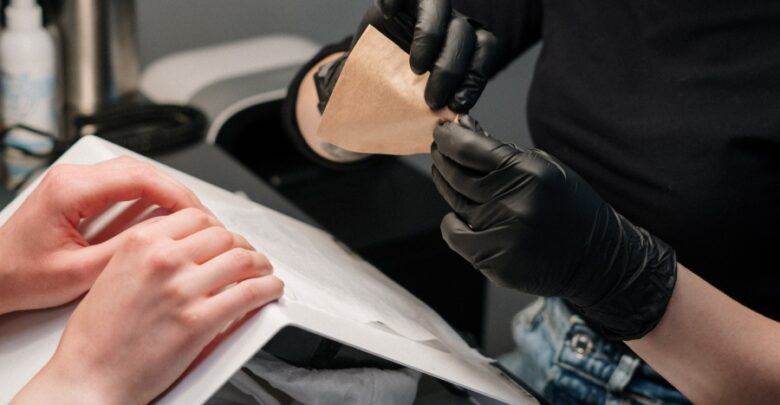 For the past several years, homemade self-care products have made a big comeback. Nowadays, you can purchase natural ingredients for little money, and enjoy amazing results right at home. From hair masks through face masks to hand masks, you can make amazing self-care products whenever you want. One product that most people don't even think about is… nail mask! That's right – your nails need some TLC too, considering everything they go through during the day. The 5 easy to make nail masks in this list will give your nails a boost to vitamins, proteins and will make them stronger. Aside from the essential tools in your nail kit, like a trimmer and a filer, you should also have a small mixing bowl and a brush. Only use these two for your nails, and not for other areas in your body.
Tea tree nail mask
Tea tree oil has many healing properties; it is a natural disinfectant, fights fungi, boosts wound healing, and is even an all-purpose cleaner. So, it will heal your nails and the area around them. Also, this simple mask will strengthen your nailbed and will keep fungus away.
Ingredients:
1/2 oz olive oil

2 drops tea tree oil
Banana nail mask
This nail mask is good enough to eat! It contains honey, heavy cream, and banana, but you should put it on your nail and not in your mouth. The mask is full of nutrients and proteins, and the honey is a wonderful natural antiseptic. So, pull out the bowl and brush from your nail kit, and start mixing!
Ingredients:
1 tbsp heavy cream

1 tbsp honey

2 Tbsp mashed banana
Shea butter nail mask
If you suffer from brittle nails, this is the mask for you. The two oils will nourish your nails, and will also keep infection at bay. It will also heal your nails, and make them shiny and wonderfully scented.
Ingredients:
2 Tbsp shea butter

2 drops of rose essential oil

1 Tbsp olive oil
Lemon-garlic nail mask
Yes, it sounds like a salad dressing recipe, but not in this article. The combination of ingredients in this mask nourishes the nails, strengthens them, and promotes healthy nail growth.
Ingredients:
1 Tbsp lemon juice

2 Tbsp olive oil

1 Tbsp chopped garlic
How to make and use nail masks
Well, do you remember that we said you should have a special mixing bowl and brush in your nail kit? This is the time to use them. You do need to make any special preparations; simply mix the ingredients together, until they form a uniform mixture.
Apply the mask that you made on each nail. Wrap the nails in tin foil, or use a cotton glove – if you have one. Wear the masks for 10-20 minutes, 1-3 times a week. It depends of the condition of your nails; if your nails are weak and brittle, leave the masks for longer, and use them several times a week. Otherwise, you can use the masks once a week, to nourish and keep your nails strong. In you do not have the time to make a homemade nail mask, you can use the cuticle cream by TrySprig. It is effective like no other, and your nails will be stronger than ever.