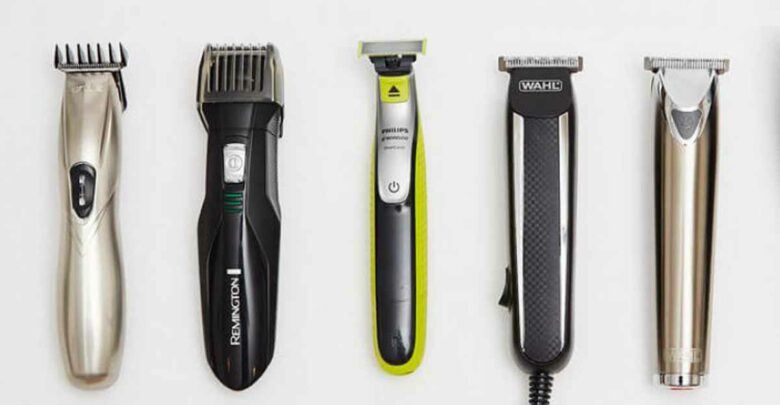 If you are looking for a good trimmer, you must check the reviews of different trimmer brands on the market. Go for the good one which makes your trimming process easy and comfortable. A good trimmer also doesn't consume much time in giving a perfect shape of a beard. You will get the freedom to get a stylish beard look.
In this article, we will discuss some of the best trimmer for men in india available in the market.
Best Trimmer for men:
Braun MGK3221-6-In-One Multi Grooming And Trimmer Kit:
One of the reputed brands in the market is Braun. This type of trimmer will serve as the best option for all your grooming needs. This trimmer comes with six different kinds of attachments.
With these 6 attachments, you can change your beard look. It is better to invest your money in this product, as you can get a salon finish look every time you are using it. You will get 2 years of the warranty period.
The trimming kit has 4 combs, a precision setting option from 0.5 to 21 mm. It comes with stainless steel blades for providing you with sharpness. The trimmer provides you with long-lasting battery power.
Also, read TOP 10 HAIRCUTS EVERY BLACK MAN CAN ROCK
Philips Norelco 7200 Series Beard Trimmer:
One of the popular brands when it comes to electronic appliances is Philips. Philips trimmer comes with a dura-power technology. Coming to the blades option, it has self-sharpening blades made up of stainless steel. Hence, you can charge the trimmer fast.
When you switch on the trimmer, you will see a battery indicator. This indicator lets you know about the battery condition. You can go with this trimmer, as you will have many features such as sharp blades, voltage control, and a zoom wheel.
Mi Beard Trimmer:
The beard trimmer comes with a sleek design and thus best for modern men. You can get both corded and cordless types under this brand. This brand allows you to charge the trimmer for five minutes, and thus, you can use it continuously for ten minutes.
The trimmer has a LED light indicator, and thus, you get the charging status of the trimmer. The best thing is that you will get 40 length settings. Thus, you can invest your money in this product without any doubt.
Panasonic ER-GB37 Men's Trimmer:
Panasonic is another best brand for buying a trimmer. To get the best look, you will go to a salon and invest huge money in it. But this trimmer comes as a one-time investment for getting a refined look.
The trimmer produces less noise with high-quality combs. By using the adjustable length option, you can get the best beard look.
Wahl 08841-724 Beret L-Ion Professional Prolithium Trimmer:
As everyone knows, Wahl is an international brand that provides different beauty products. You can invest in this brand, as it is a highly trusted brand.
The trimmer comes with 2 combs of attachments, such as 13 mm and 10 mm. For power, it has a rechargeable battery which you can charge before using. You can get both corded and cordless trimming options.
Conclusion:
These were the best trimmer brands that you can get in the Indian market. After considering the pros and cons of the brands, you can choose the right product.