What should you learn about Microsoft Excel?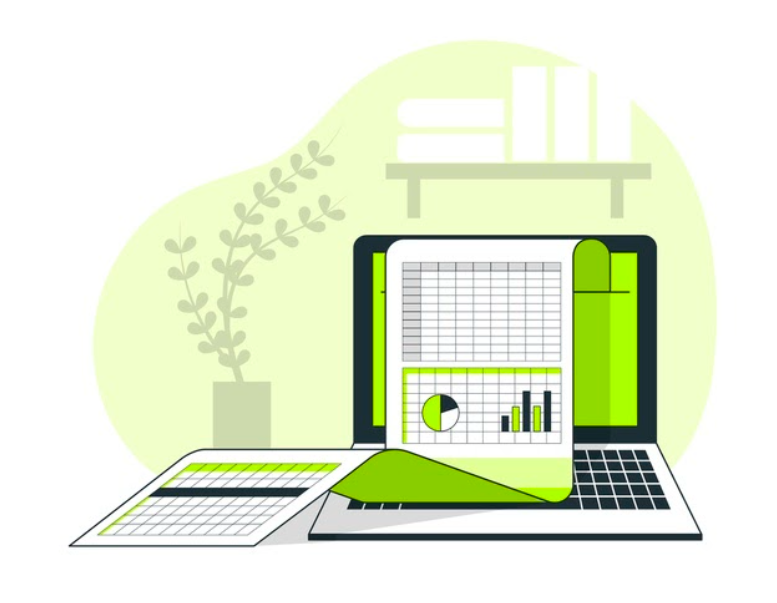 As we all know that Microsoft Excel is a very powerful tool for data analysis and its documentation. It is a software application that has been created by Microsoft and uses spreadsheets to arrange numbers and data with the help of formulas and functions. Each spreadsheet has a fusion of rows and columns and the point of intersection of a row and column is known as a cell. The data is entered in those cells, that is, each cell contains a piece of information that needs to be organized as per the requirement.
Where can you use Microsoft Excel?
Because the Microsoft Excel application is referred to as a data organizing tool, hence, there are many places where you can use it. Some common uses of Microsoft Excel are mentioned below:
Programing

Data recording

Managing Time

Maintaining data

Maintaining Task

Financial modeling

Financial framework

Charting and graphing

Business related financial recordings

Customer relationship management (CRM)
Why should you use Excel?
Besides arranging and managing your data, Microsoft Excel can be used for many purposes and plays a very vital role in many places. There are many reasons for you to use this application. Some of them are:
It is upgraded intelligence for experts as well as for beginners. Excel discovers your patterns and organizes your data accordingly, hence, saving your time.

You can present your information in a better way. The new set of charts and graphs help you in presenting your data in appealing ways using sparklines, formatting, tables for your data.

Microsoft Excel just like its other platforms also allows more than one person to work on a workbook. You can share your workbook with other users and collaborate in real-time to rapidly get your work done.

By using just a camera click, you can make an analog spreadsheet as a digital one in the Android Excel application. The mobile application of Microsoft Excel offers you to click the photo of a printed data and then convert it into a fully editable Excel sheet.
What advantages does Microsoft Excel offer?
The given below are some of the major advantages offered by Microsoft Excel:
Ready to use formulas:

You can definitely perform mathematical and logical operations on the data of your spreadsheet. It supports functions like subtraction, addition, multiplication, average, mod, and many more.

Easy data entry and operations:

It is one of the major advantages of Microsoft Excel as it allows easy and fast data entry. It has a set of commands for various operations that can easily be used to perform calculations.

Microsoft Excel Mobile & iPad Apps:

The mobile application of Microsoft Excel lets you work on mobile devices like tablets, iPad, Android, and iOS cell phones. Because of it, you don't need to carry your laptop everywhere to work on your workbook.

Allows graphical representation of data:

With the help of charts and graphs, you can enhance the visual representation of your data. If you modify the data in your table, it will automatically be modified in the respective chart or graph. 

Accurate comparisons and analysis options:

To compare and analyze your information accurately, Microsoft Excel provides many analytical tools. Using advanced filtering and sorting, you can easily sort a large range of data, therefore, you can easily find the required information.

Compatible with other business applications:

The recent version of Microsoft Excel, that is, Microsoft Excel 2019, is compatible with other web applications so, you can import the Excel data to other applications. Besides this, the facility of cloud computing facilitates you to upload and update your Excel document from any location and access it from anywhere using any device.
What disadvantages does Microsoft Excel have?
Each coin has two faces! In the same way, Microsoft Excel has some disadvantages as well. They are:
No Forms:

A normal user or beginner who doesn't have knowledge of VBA won't be able to include functional forms into their spreadsheets quickly.

Scalability:

If you have a large amount of data on an average PC, it will slow down and may freeze.

Nonrelational:

You can not link data based on a common element like in Access. Hence, there is no relational functionality.

Customizable Graphs:

Microsoft Excel offers many charting options but still, customizing standard formats and combining different datasets and different types of charts is difficult and counter-intuitive. For a reliable worksheet, this is a huge disadvantage.
What should you know about the versions of Microsoft Excel?
The Microsoft Excel application was first released in 1985 for Macintosh only. Since then, many updates of the application have been introduced, each better than the previous. Till the current date, Microsoft has released various versions of Excel with some updates, they are:
Version 1:

Released in 1985; it was the very first version of Excel for Mac only.

Excel 2.0:

First version of Excel for Windows; introduced in 1987.

Excel 3.0:

The third version of Excel; released in 1990; and had many features such as toolbars, add-ins, outlining, drawing abilities, 3D charts, and so on.

Excel 4.0:

The most widespread version of the Microsoft Excel application as it supported many effective features like AutoFill. It was released in the year 1992 and surely increased the speed of data entry.

Excel 5.0:

Excel 5.0 was majorly enhanced from all of its earlier versions as it had workbooks with multiple worksheets and also supported VBA (Visual Basic for Applications) and Macros. These helped users to automate their tasks but also made those tasks wide open to macro viruses.

Excel 95 (v7.0):

Released in 1995; it was a much stable version of Microsoft Excel.

Excel 97 (v8.0):

Released in 1997; incorporated with the new interface for VBA developers, data validation, UserForms, and much more. It also included Clippy, the Office Assistant.

Excel 2000 (v9.0):

Introduced in 1999; came with features like using HTML as a fundamental file format, web-based teamwork and data sharing feature, drag and drop function, enhanced clipboard, a "self-repair" capability, and a lot more.

Excel 2002 (v10.0):

Introduced in 2001 and was the first version of Excel to be a part of Office XP. With various outstanding features, the major feature was voice dictation and voice-activated features. These enabled users to perform the tasks using the voice as commands.

Microsoft Office Excel 2003 (v11.0):

Released in 2003; came with some minor updates and enhanced support for XML, Smart Tag enhancements, list range feature, and amended statistical functions.

Microsoft Office Excel 2007 (v12.0):

This version was introduced in the year 2007 and came with some significant changes in the platform. It was the broadly used release of Microsoft Excel. It brought a more adaptable interface, XML file format options, advanced charts and graphs, and many more.

Microsoft Office Excel 2010 (v14.0):

It was released in 2010 with some new features like sparkline graphics, an improvised Solver, pivot table slicers, and others. Most importantly, it was a 64-bit supported version.

Microsoft Excel 2013 (v15.0):

This version was released in the year 2013 and had many improvised tools such as Windows App, Power View, Timeline Slicer, Flash Fill, and so on. Also, it comes with the Office 2013 suite.

Microsoft Excel 2016 (v16.0):

The Microsoft Excel 2016 application came in 2016 and had even more exciting characteristics like Power Query Integration, PowerPivot, Quick data linking options, new charts, and much more.

Microsoft Excel 2019 (v17.0):

The most recent release of Microsoft Excel is Microsoft Excel 2019. It consists of almost all the features of its earlier versions and contains some new ones as well. You can add map charts and funnel charts along with the 3D models for better visualization of your workbook.
Although many versions have been released, the spreadsheets of older versions can still be used. In other words, Microsoft Excel is backward compatible. 
What new features does Microsoft Excel 2019 have?
The latest version, Microsoft Excel 2019, offers many features that can make data entry easier and faster. If you are an advanced user of this application, you might want to use VBA (Visual Basic for Applications) to automate your Excel tasks. Using VBA in your tasks can enhance the functionality of Excel. To know about the new features offered by Microsoft in the latest version of Excel, check out the list below:
New charts

Easy sharing

New functions

Improved visuals

Ink improvements

Publish to Power BI

Power Pivot updates

Improvised PivotTable

General improvements

Better accessibility feature

Get & Transform (Power Query)
If you want to know more about the latest version of Excel, that is, Microsoft Excel 2019, you can refer to the Microsoft Excel 2019 course of uCertify. The course is a package of test preps, quizzes, videos, labs, and much more. It will provide you hands-on experience with the platform. In case you are thinking about getting a certification in Microsoft Excel 2019, this course can help you pass the exam. It is completely based on the exam objectives of the certification exam and covers topics like creating worksheets, manipulating data, named ranges, tables, PivotTables, collaboration, advanced formulas, special functions, and many more.