WHAT IS BUSINESS REPORT, ITS REPORT, AND ITS IMPORTANCE?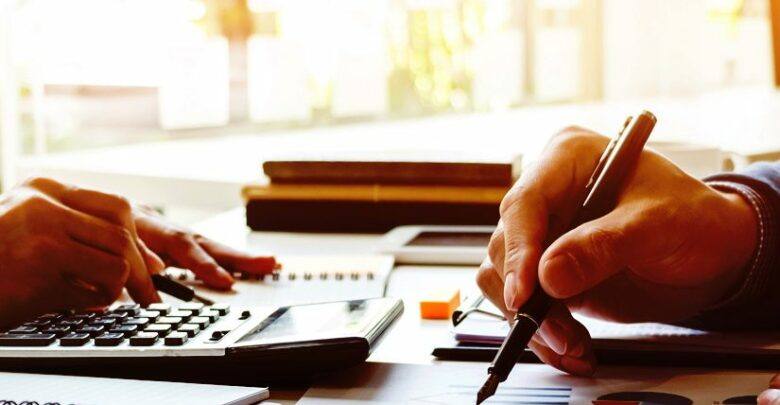 A business report, regardless of size or industry, is a vital and necessary tool for any company. They allow you to track and analyze your company's performance and overall health, as well as uncover areas for improvement and growth potential.
As part of a regulatory requirement, some business reporting is required. Financial reports, for example, are a legal requirement for all firms, as specified by the government of the country where the business is located. Many organizations require regular business reporting and monitoring to keep senior management, board members, and other stakeholders informed about what is going on within the organization and can get the business assignment help. In this blog, we will tell you what is business report is and how to write a business report, and its importance.
What is a Business Report? 
A business report is an official document that provides factual data, statistical data, research findings, or any other type of information that is pertinent to the job.
This report is a formal document that is short and to the point in order to deliver facts in a clear and succinct manner. Business reports are mostly utilized within a business for internal communication
Visit Marketnow: Pakistan Online Wholesale MarketPlace Where you find all types of products.
The purpose of business reporting
A business report's purpose is to provide a critical analysis of how the company is performing across all departments. Firm reports are critical tools for guiding decision-making and allowing business owners and senior management to examine and resolve any concerns that have been found.
The process of generating and assessing data within a certain functional area, such as finance, sales, operations, inventory management, or any other area of the organization where performance is monitored and measured, is known as reporting.
After the data has been obtained and reviewed, conclusions and recommendations can be made. The report's findings may explain why an issue arose or identify performance issues, and it will generally propose a course of action.
The importance of business reporting
Business reports give managers essential information like spending, earnings, and growth. Reports will provide valuable information that may be used to generate future projections, marketing strategies, budget planning, and decision-making.
Managers also utilize business reports to track development and growth, as well as to spot trends and anomalies that need to be investigated further. Corporate reports, such as those that track annual budgets, sales, meetings, and planning projects, help to generate an audit trail of business activity in addition to guiding crucial decisions.
Business reporting promotes transparency, and for many public firms, filing an annual report is a legal necessity in order to reveal financial statistics and ownership information to shareholders, the government, and others. Furthermore, regular reporting throughout the business year allows businesses in the same industry to compare and measure their performance against that of their competitors.
Types Of Business Reports
There are many different sorts of business reports that can be used in a company for various purposes. Obviously, you can't compare employee performance and sales in the previous quarter using the same report, can you?
Here are a few examples of frequent business reports:
Informational reports:
When your manager requests data that is entirely objective, i.e., facts without any rational or prospective outcomes, you utilize this report. A workforce report, for example, might list the number of employees in the organization, as well as their responsibilities, duties, and department of work.
Analytical Report:
This report is utilized when some vital company data needs to be reviewed in order to make informed decisions, as the name implies.
Examining the sales decline in the previous fiscal year, for example. This report includes sales figures, a comparison of those figures to previous years, and reasons for the decline. The study will also suggest viable solutions for the organization to address the issue.
Research Report:
When there's a huge event coming up, you employ a research report! It might be a potential merger, a new product line, or a change in how things are done now.
A major shift necessitates a full report that considers all of the ramifications. If a corporation intends to launch a new product, for example, the research report will include factors such as target audience, marketing strategy, and advertising campaigns.
If you are looking for Wholesale market in Karachi to buy, sell and trade all types of products at wholesale rate online then just visit www.marketnow.store pakistan no-1 online wholesale market where millions of customers visit daily.
Explanatory Report:
This report is used when you need to discuss your specific project with the complete team. Let's pretend you did some research.
An explanatory report will present the facts, identify the findings, and state the research's conclusion. It should be written in easy-to-understand, concise, and straightforward language. Terminology should be avoided, even though the readers are primarily peers in the same sector.
Progress Report:
This is a tiny report that is used to keep a corporation up to date.
How did the preceding week go for you?
What's the status of this quarter's sale?
What has changed in terms of conversions in the recent week/month?
How to write a business report?
To develop your compelling business report, follow this step-by-step guide:
Create a plan of action
You're not writing a school essay; you're writing a business report. You can't write your report based on random notions. Determine the purpose of the report before you begin.
Define your objectives for the report and how you intend to convey them. Don't go around in circles! This will assist you in writing a report that is both clear and succinct.
Check for an in-house format
It's possible that your organization has a special report format. To locate it, ask your supervisor or consult the company's handbook. Do not put your faith in the internet.
If no such format is specified, you can use the global standard format stated in the instructions below.
Add a title
The report's title could be stated in the brief you received from your boss. If not, you are free to create your own title. It should be concise, straightforward, and able to express the report's goal.
You should avoid titles that are too long or too intricate. Instead of 'Analyzing the consumer engagement with the company in the last 12 months in comparison to previous years,' use 'Sales report for FY 2020-21.' At the start of your report, people will yawn and leave the room!
Include your name as well as the names of anyone else who was involved in the report's creation. On the job, portraying someone else's background hard work as your own is dishonest.
Write a table of contents
Only if the report is lengthy and contains sub-sections should you include a table of contents page.
If this page is included, make sure to write the contents in the same format as the report's headings. For the reader to simply navigate through the report or skip to a certain area, all of the elements should be appropriately numbered.
Add a Summary
In any report, this is a crucial page. You should create the abstract in such a way that even if a reader does not read the complete report, this page will provide them with a clear and detailed overview.
Your title, issue, main findings, and conclusions should all be included. To fit in the abstract, you should simply summarise everything you said throughout the report.
Conclusion:
Finish your paper with a powerful conclusion. The preceding findings should be used to draw this conclusion. This tool was created to assist you in learning how to properly format a business report. Your professor, on the other hand, may have strong feelings about what should and shouldn't be included in your assignment, as well as how it should be structured. If you have any doubts, speak with your lecturer.