How do I Start an Interior Decoration Course in 2023?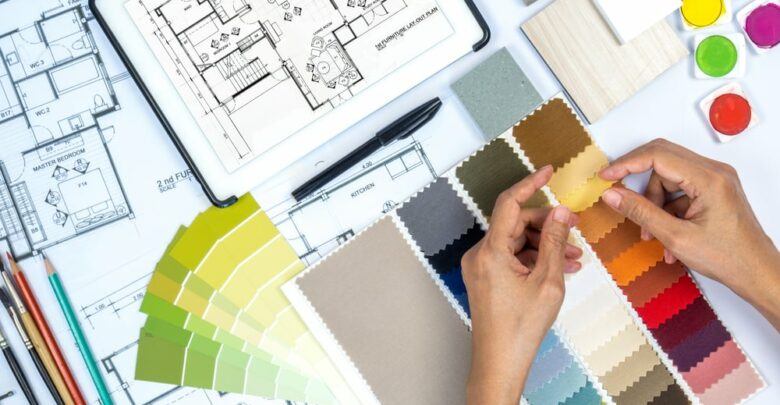 Are you the kind of person who finds themselves constantly rearranging furniture and dreaming up new colour schemes? Maybe you've always had a keen eye for design and are ready to turn your passion into a career.
Whatever your motivation, becoming an interior decorator can be a fulfilling and exciting path. From conceptualising floor plans to selecting fabrics and finishes, interior decorators are responsible for bringing spaces to life.
If you're ready to take the plunge, here are some steps to get started with an interior decoration course.
Step 1: Check the Eligibility Criteria
Enrolling in an interior decoration course is a great way to get started, but make sure you meet the eligibility criteria first. You must be at least 17 and have passed Class 10th from a recognised board. While there aren't any other mandatory requirements, possessing specific skills can be advantageous in the industry.
Cultivate your attention to detail, management, and creativity to become a well-rounded and successful interior decoration artist.
Step 2: Thoroughly Scrutinise the interior decoration Course
Choosing the right interior decoration course is essential to maximise your potential. Before enrolling, carefully review the syllabus and compare it to other institutions. By doing so, you can ensure that you receive a well-rounded education and are equipped with the skills to succeed in your career. Look out for unique aspects that can help you excel in the industry.
An industry-relevant curriculum must consist of the following:
Textiles and trend forecasting
Styling for home
Interior styling for commercial spaces
Exhibition and set design
Step 3: Select a Reputed Institute
The most important step of all is to choose an institute. Avoid falling prey to institutions that make big promises but fail to deliver. Instead, read testimonials from alums to gauge an institution's credibility. Take it one step further by researching the faculty.
If you find that the institute has experienced experts on board, you can rest assured that you are in good hands.
Step 4: Gain Work Experience
After careful consideration, you've finally found the perfect interior decoration course at a reputable institution. Congratulations! Now it's time to give it your all. Immerse yourself in the course and take every opportunity to gain experience.
The best part of enrolling in a renowned institution like Pearl Academy is working closely with industry experts and professionals. In addition, you'll have the opportunity to build a network that can serve you well in the future.
Over to You
Becoming a certified interior decorator opens up opportunities for those passionate about design. With the freedom to choose your path, you can work for an established firm or start your own business and build a clientele.
Whether you're interested in residential or commercial design, enrolling in an interior decoration course from a premium institution like PearlxStudio is ideal. They equip you with the practical skills and knowledge needed to succeed.
So why wait? Take the first step and register for an interior decoration course today!