China is a luxury superpower market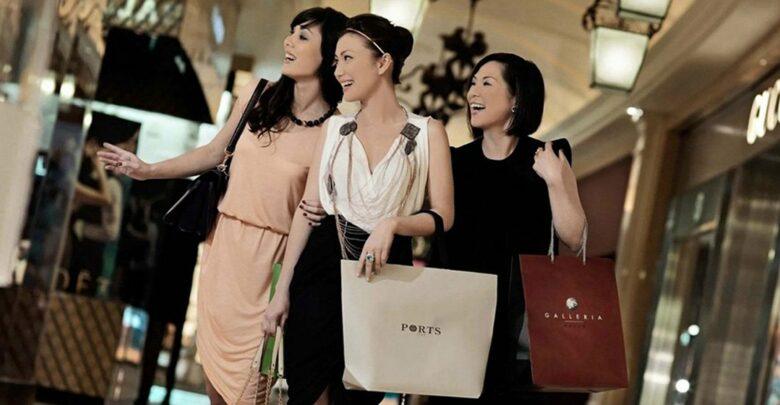 A 2018 study by Bain & Company found that the global luxury market was worth USD 1.4 trillion. Luxury consumers are spread across the globe, with 33% of luxury spending coming from China, 22% from Americans, and 18% from European consumers.
China was also the top country in luxury spending growth, growing 26% between 2017 and 2018. Global luxury spending is expected to grow at a rate of 3 to 5 percent annually until 2025. 46% of global luxury spend will come from Chinese consumers.
The spotlight has been focused on Chinese luxury consumers for many years. China's local spending made up two-thirds of the absolute value growth between 2015 and 2018.
Luxury goods companies saw double-digit domestic growth as the norm, and have taken advantage of the opportunity to expand into China. They are now attracting the Chinese market through glitzy shops and prominent logos. With domestic growth rates now falling to single figures due to the pandemic and Chinese government efforts to reduce ostentatious displays, and an increase in luxury purchases abroad, global luxury goods businesses will need to adapt their business models to accommodate the changing Chinese market. This means that luxury brands in China need to have different strategies.
Who are the luxury Chinese consumers?
The rapidly increasing disposable incomes of Chinese households can explain the large and growing number of Chinese luxury consumer markets. Luxury brands are primarily attracted to very wealthy Chinese households, which is a powerful driver of luxury growth. Global brands have been paying attention to the Chinese middle-class, which consists of households earning between USD 2,600-USD 3,900 per month.
These new entrants are mostly found in second-tier cities. They spend large amounts on luxury to show their rising social and financial status, aspirations, and self-difference. Although middle-class Chinese consumers spend less than their wealthier counterparts, they are large enough to have a significant impact on luxury spending in China. McKinsey & Company (a global management consulting firm) estimates that China's middle class accounted for 45% of China's total population as of 2020. This percentage is expected to rise to 76% by 2022.
One interesting characteristic about Chinese luxury customers is their comparably younger age. 79% are under 40 years old. 56% are post-'80s/Generation Y (age between 31-40), and 23% are post-'90s/Generation Z (age between 21-30). On average, they are 10-15 years older than their American and European counterparts. Generation Y consumers grew up with China's rise to superpower status and spend to celebrate their success. Generation Z, on the other hand, is a product of China's single-child policy and seeks out individualistic products or personalized shopping experiences.
The luxury consumer segment in China will dominate the luxury market over the next three to five years. This generation is known as Generation 2.
The Chinese luxury goods market has been dominated traditionally by men between 35-45 years of age. However, women are now a significant rising segment. Because Chinese women are now catching up to men in terms of numbers at work, they are also gaining greater financial independence and social status. Their purchasing power has increased and they are now buying more luxury goods to celebrate their hard work and accomplishments. They now make up three-fifths (25%) of the luxury goods market, with women in China earning more than their male counterparts. Luxury brands are increasingly focusing on gender-oriented communication, and more of their VIP events are exclusively for women.
Source :