Some of the best single and double door refrigerators as per budget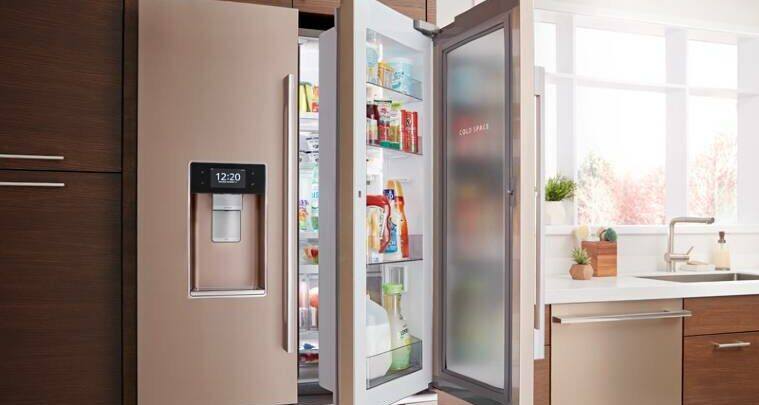 Buying a single or double door refrigerator is a complicated process in itself. For starters, there are a lot of critical factors you need to consider and look into. 
If you are in the market comparing fridge prices and looking for the best refrigerators in India by comparing their features, then we have got you covered. We did the heavy work of checking various top-selling refrigerators, checked expert reviews and user feedbacks before compiling the list of these best-selling single and double-door refrigerators for different requirements:
[Best Budget-Friendly Fridge]
Whirlpool 190 L Single Door Refrigerator (3 Star) (WDE 205 CLS 3S)
This fridge belongs to Whirlpool's latest WDE series that comes equipped with the fastest ice-maker and can keep cooling for around nine hours during a power cut. This Whirlpool fridge door sports a comfortable recessed handle along with a door lock.
The Whirlpool refrigerator has a 3 Star energy-efficiency rating and an in-built stabilizer to withstand voltage fluctuations from 130V to 300V.
The Sixth-Sense Quick Chill Technology of this fridge retains the freshness of the products against sudden spikes in temperature. The insulated capillary technology can bring the freezer temperature down to an impressive -26 degree Celsius.
The Budget-Friendly fridge price and its features make it one of the best refrigerators in India.
[Best Value for Money Fridge]
LG 190 L Inverter Direct-Cool Single Door Refrigerator (4 Star) (GL-B201ASPY)
The LG refrigerator was initially rated 5 Star but was later lowered to a 4 Star energy efficiency rating.
This LG fridge comes in fancy colours and an attractive flowery design. The spill-proof strong glass shelves can handle up to 175Kg of weight.
It comes with an inbuilt stabiliser, and the Smart Inverter Compressor assures an excellent performance, more savings on your electricity cost and silent operation.
Solar Smart Technology allows the appliance to run on solar energy if your home inverter is connected with the solar panels.
The enormous transparent vegetable box offers excellent moisture control and ample storage space for your wholesome ingredients. 
The LG fridge price and its best value for money features make it one of the best refrigerators in India.
[Best fridge for a small family]
Samsung 192 L Inverter Direct Cool Single Door Refrigerator (4 Star)(RR20T1Y2XR8/HL)
The Samsung fridge has a Grande Door that adds elegance to the exquisite aesthetics of this product.
Samsung is among the very few brands that offer a protective back panel to cover the machinery. You can keep the vegetables on the base stand drawer that doesn't need refrigeration. The large vegetable drawer provides ample space for storing veggies, and the antibacterial gasket gives protection against microbes. 
The inbuilt stabiliser can handle voltage fluctuations between 100V to 300V. The inverter compressor ensures energy efficiency by fine-tuning its operating speed as per the cooling requirement.
The Samsung fridge price and its usefulness for a small family make it one of the best refrigerators in India.
[Best fridge for a medium-sized family of 4-5]
Whirlpool 265 L Inverter Frost-Free Double Door Refrigerator (3 Star)(INTELLIFRESH INV CNV 278 3S)
Whirlpool offered the 6th sense deep freeze technology in this refrigerator for uniform air circulation. The Whirlpool fridge has 5 in 1 convertible freezer modes, such as deep freeze,all-season, party, chef, and dessert mode.
The adaptive intelligence technology ensures optimum cooling, and the IntelliSense inverter handles the cooling requirement depending upon the product load.
This advanced double door fridge comes bundled with all the advanced features you may need daily. The chilling gel technology ensures to keep the products fresh and safe during power cuts.
The zeolite technology offers 15 days of garden freshness experience. The fresh ionizer reduces the oxidation process speed to retain the freshness of your vegetables and fruits. The microblock feature will stop bacteria formation to keep your food safe and intact. The fresh flow airtower is devised to ensure 40 % faster cooling of the bottles.
The Whirlpool fridge price and its usefulness for a medium family of 4-5 people, make it one of the best refrigerators in India. Now that we have checked some of the best single and double-doors fridges in India, it's time for you to go ahead and purchase one of your favourite refrigerators. Budget constraints? 
We have got you covered for that as well.
The Smart way of purchasing your home appliances
Purchasing your favourite refrigerator now got much easier with the Bajaj Finserv EMI Network Card. Now you can buy your fridge through the Bajaj Finserv EMI Network Card without the need to pay a considerable amount of upfront money.
With a Bajaj Finserv EMI Network card, you can purchase the latest refrigerator and repay the amount as per your convenient EMI plan with tenors ranging from 3-24 months. To fast-track the process, you can also check your pre-approved offer to get a proper EMI plan.