Simple Ways to Make Your Bedroom Cozy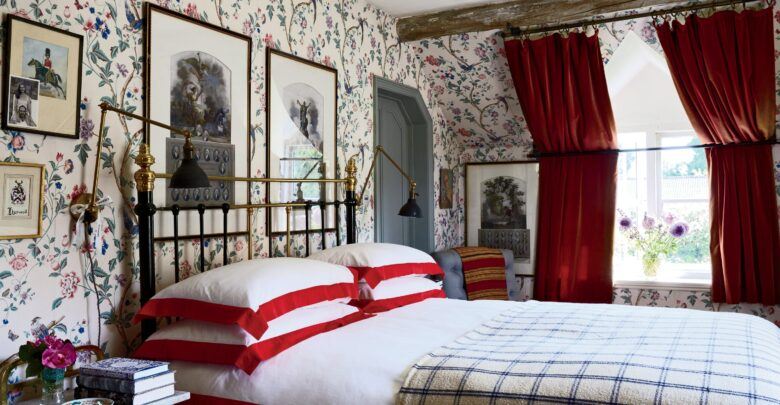 Bedrooms are cocoons to keep you isolated from all outside noise and chaos. They offer you a warm, comfortable and safe environment to regain mental peace after a lot of exhaustion.
Whether you want to create an area where you can curl up your favorite books, watch TV, snuggle peacefully or enjoy a sound night's sleep, there is no better option than performing these activities in a warm and cozy bedroom.
If you want to turn your bedroom into a peaceful retreat follow the given steps.
#1. Cozy up your bed to boost comfort level:
A bed is an integral part of any bedroom. However, to enjoy optimum comfort, you must select the right-sized bed. Also, the bed should complement your space. For master bedrooms, king-sized beds with storage are great. Alternatively, for a moderate bedroom, a queen-sized bed is recommended.
o why not invest some time and effort in transforming your blank space into your favorite hangout spot.
Moreover, to enhance comfort level and warmness:
Use a mushy blanket along with a bed comforter.
Add fuzzy throw blankets, pillows, and cushions.
You can also use a heated mattress and flannel sheets.
#2. Incorporate woody elements to enhance warmth:
Whether your bedroom is big or small, adding an essence of wood to room walls can arouse the warmth of the natural sense. It is an ideal way to add a warm eclectic touch to your interiors. Board cladding, oak paneling, or even using wood accents and furnishings as part of decor can invigorate coziness. Installing antique wooden chandeliers, walnut-finished chest of drawers, cabinets, and other decor items are some of the intrinsic ways to add a touch of wood to your bedroom.
#3. Create a reading nook or dedicated seating area: 
Turning an unusual bedroom corner into a reading nook or seating area will add to the aestheticism of your bedroom. So why not invest some time and effort in transforming your blank space into your favorite hangout spot.
If you are a bibliophile, install an exquisite armchair and a floor-to-ceiling shelf. However, you are a talkative kind of person then create a small gossip corner. And for this, a window chair and a small coffee table are ideal inclusions. Furthermore, installing a few decorative wall lights will be a bonus to take the game up.
#4. Adorn your bedroom with a dresser:
A dresser is an essential element that completes your bedroom. To infuse a vintage vibe to your bedroom and make it feel cushier and snug, install a stylish dresser to complement your room decor. You can place it either beside your bed or use it as a nightstand.
A dresser is a versatile multi-purpose piece of furniture. It may or may not be equipped with a mirror, however, it does offer a lot of storage to secure your make knick-knacks.
Final Words
Hence, when it comes to transforming your bedroom into a cozy, comfy space, preferences are likely to vary. So, take time and effort to plan and create your version of a cozy delightful bedroom.