Revamp your style: Some important points to buy best bags for men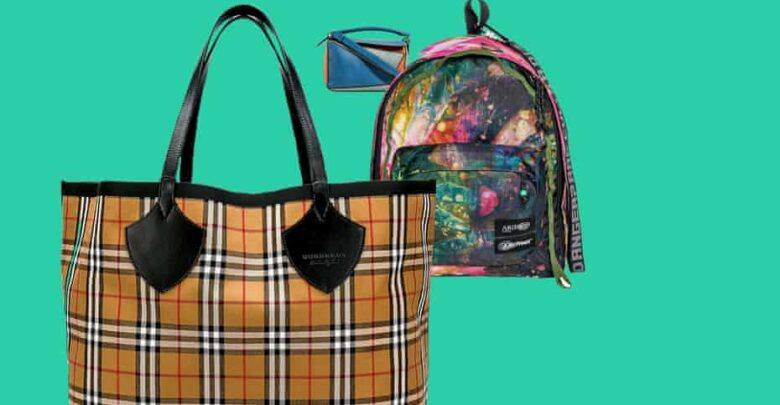 When it comes to the male fashion industry there is not much to choose from.  With women 
counterparts having a huge spectrum to play with, it becomes difficult for men to make a fashion 
statement. But in that terrible dearth, men's best friend is the good old leather bag. Much like their 
nature, leather bags have never gone old in the fashion industry. Their durability, their effortless 
elegance and inert sophistication have made them a contemporary statement piece in every era.  
Having said that, considering the demand for leather bags in the men's fashion- world, it is not a 
wonder that the market is saturated with faux leathers that last not more than two seasons.  
So, if you are a man of taste, or you have a man of taste in your life, a well-built leather briefcase or 
laptop bag is a must-have.  
But how to pick the right type of premium leather laptop bag in a market full of phonies?  
Which ones are the best laptop bags for men?  
Is it possible to get a handcrafted laptop bag that holds all your everyday professional items like 
laptops, tablets, mobile phones and notepads safely, without compromising the style?  
Here are some tips you must adhere to when buying leather laptop bags for men. You know, if you 
wish to get your money's worth! 
1. Budget Check
Genuine leather products age well with time. Not only that, they complement almost all attires. The 
money spent on them is money well invested. But still, while browsing for the best leather bag for 
men one must ask, "How much am I willing to spend?".  A quintessential leather piece from a famous 
brand can go as high as thousands of dollars. But there are many luxury brands like eské, offering 
premium quality leather bags at a reasonable price in a wide variety of styles.  
2. Quality Check
In a world of supply and demand, quality often bears the blunt. The market is filled with leathers of 
low-quality craftsmanship and sometimes at a much underserving, elevated price. Quality leather is 
soft yet a bit grainy to touch and has an inert appeal which is a complete contrast to the plastic touch 
and synthetic shine of fake leather. While browsing online one must pay keen attention to the details 
on the packaging and look for confirmations of authenticity. 
As mentioned above, quality leather will last longer and will get a deeper shade as it ages. Therefore, 
a lifetime warranty on leather is one way of ensuring its quality.  
3. Usage Check
Even if leather bags go with almost all professional attires, it is essential to keep in mind how you 
will use the bag. This is to narrow down the search to the most ideal bag. Do you need a long strap or 
a drop handle? Do you travel often for which a leather hook is advisable? Will it carry just your 
laptop or other essentials as well? Such questions narrow down the search to the most optimal piece. 
Talking about handles, one must ensure that the main handle of the bag has a strong grip with enough 
padding for comfort.  
4. Compartment Check
The modern man is always on the go. He needs everything at all times. With everything around him 
in steroids, he doesn't have time to search for his stuff. Compartments help him with that. A 
well-designed laptop bag is not just elegant but efficient also.  
eské laptop bags for men are specifically designed to meet your individual needs. They come with a 
dedicated laptop compartment along with enough pockets and sections with safety paddings for 
phones, stationaries, probably a protein bar. Some bags also come with separate sections for papers 
and business cards. Such delicately compartmentalized laptop bags ensure organization and 
efficiency.  
Why must you spend your precious time searching for pens in bags when you can use them to sign 
successful business deals? 
5. Size and durability check 
No matter how many compartments it has or how intricate and chic the design is, if your laptop bag is 
too small or too big or too heavy, it will probably never come out of your closet.  
The size of the laptop bag decides how much of it you will use. You must refer to the sizing details in 
the description. It is advisable to buy a laptop bag with a dedicated laptop compartment slightly 
bigger than the laptop.  While it should have enough room for your essentials, the bag should also be 
small enough to not be a nuisance. The best laptop bags for men do not sacrifice the style for 
efficiency. eské gives equal importance to sizing and durability as well the style and panache of the 
laptop bags.  
Keeping in mind the above suggestions, once you get the most optimal bag for yourself, one that 
defines rather accentuates your style and panache, its care and longevity is in your hands. Leather 
remains as graceful as you keep it. Cleaning the spills with tissues right away, avoiding too much 
moisture are some of the ways you will be able to increase the life of your bag and get your money's 
worth.