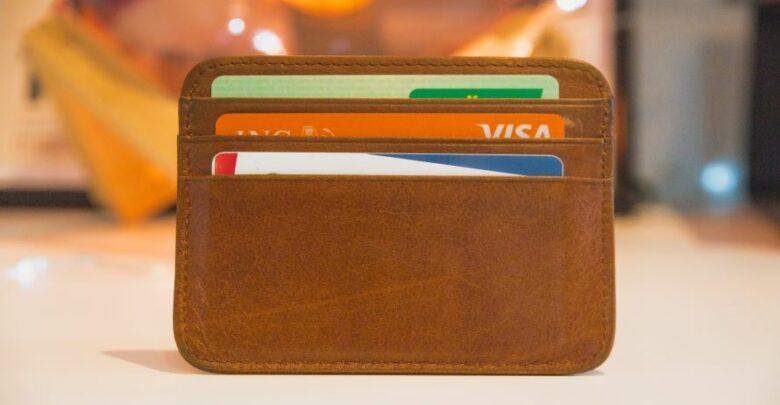 In our increasingly digital world, the convenience and efficiency of online transactions have become indispensable. Whether it's paying bills, shopping online, or recharging prepaid mobile plans, having a reliable and user-friendly platform is essential. Airtel Payments Bank, a subsidiary of Bharti Airtel, offers precisely that – a seamless way to open an account and perform online prepaid recharges. In this article, we will explore how opening an Airtel Payments Bank account can enhance your online prepaid recharge experience.
Introduction
Airtel Payments Bank is a groundbreaking concept that combines the functionality of a bank with the convenience of a digital wallet. It allows users to open a bank account within minutes using their mobile phones. This bank account serves as an excellent platform for conducting a variety of financial transactions, including online prepaid mobile recharges. Let's delve into the details of why opening an Airtel Payments Bank account is the smart choice for hassle-free online prepaid recharges.
The Airtel Payments Bank Advantage
Airtel Payments Bank is a digital bank designed to make your financial transactions more accessible, efficient, and secure. Here are some key advantages of using Airtel Payments Bank:
Quick and Easy Account Opening
To open an Airtel Payments Bank account is a simple and quick process. You can complete the entire registration from the comfort of your home using your mobile phone. With minimal documentation requirements, you can have your account up and running in no time.
No Minimum Balance Requirement
Unlike traditional banks, Airtel Payments Bank does not have a minimum balance requirement. This means you can maintain a zero balance in your account without incurring any penalties.
Interest on Savings Account
Airtel Payments Bank offers interest on the money deposited in your savings account. This is a beneficial feature that allows you to earn while you save.
Wide Network of Access Points
Airtel Payments Bank has a vast network of access points, including Airtel stores and authorized banking points across India. This network ensures that you can deposit or withdraw cash from your account easily, even in remote areas.
Online Prepaid Recharge with Airtel Payments Bank
Once you have opened an Airtel Payments Bank account, you can leverage it for a range of transactions, including online prepaid recharges. Here's how you can make the most of it:
Mobile Recharge
Airtel Payments Bank allows you to recharge your prepaid mobile phone, whether it's an Airtel number or from another service provider. You can do this conveniently through the Airtel Thanks app or the Airtel Payments Bank app.
DTH and Bill Payments
In addition to mobile recharges, you can use your Airtel Payments Bank account to pay DTH bills and utility bills. This means you can settle your electricity, water, gas, and other bills without leaving the comfort of your home.
Recharge Offers
Airtel Payments Bank often offers exclusive recharge offers and cashback deals. These promotions can help you save money and get more value out of your prepaid recharges.
Security and Ease of Transactions
Airtel Payments Bank places a strong emphasis on security, ensuring that your financial transactions are safe and protected. Here's how the bank ensures the security of your account:
Two-Factor Authentication
To complete any financial transaction, Airtel Payments Bank employs two-factor authentication, which typically includes an OTP (One-Time Password) sent to your registered mobile number.
Secure PINs and Passwords
You can set up secure PINs and passwords for your Airtel Payments Bank account, ensuring that only you can access and authorize transactions.
Transaction Alerts
The bank provides real-time transaction alerts via SMS and email. These alerts keep you informed about any activity in your account, helping you detect and address any suspicious transactions promptly.
Access to Additional Services
Airtel Payments Bank offers a range of additional services beyond online prepaid recharges. These services include insurance, personal loans, and business loans, providing a comprehensive suite of financial solutions.
Conclusion
In the digital age, where convenience and security are paramount, Airtel Payments Bank emerges as a game-changer in the world of online prepaid recharges and financial transactions. Opening an Airtel Payments Bank account not only provides you with a user-friendly platform for mobile recharges but also opens the door to a wide array of financial services.
With the ability to recharge your mobile, pay bills, and earn interest on your savings, Airtel Payments Bank offers a holistic approach to managing your finances. Moreover, its emphasis on security ensures that your transactions are protected, providing peace of mind.
So, if you're looking for a hassle-free and secure way to perform online prepaid recharges and manage your financial transactions, consider opening an Airtel Payments Bank account. Experience the convenience, efficiency, and versatility of a digital bank that puts you in control of your financial world.