Last-Minute Rakhi Gift Ideas For Your Sister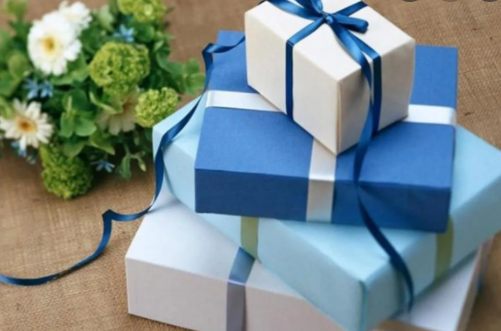 Raksha Bandhan is on the horizon and we know that you must already be looking for the perfect rakhi for your brother and the best gift for your brother for this day. Well, such is the bond of a brother and sister and therefore the festival of Raksha Bandhan is ought to be celebrated every year.
Well, you still have a lot of time to think through the best gift for your siblings, whether you plan to give a beautiful personalised gift or a delightful and special Raksha Bandhan special combo, it is completely up to you for there are a lot of options available online to consider. If your sister stays away, you can consider sending rakhi gifts for your sister in the USA and other countries and surprise her; however this time we prefer to prepare you for the worst case scenario.
We all are busy in our lives a lot and things might slip out of your mind like this festival of RakshaBandhan. However, we cannot let you stand there without a gift for your sister on this day. Therefore, today we come up with a bunch of last-minute gift ideas that will not only surprise your sis but also make for a wonderful Rakhi present.
Flower And Chocolates: If you can think of nothing to give to your sister on Rakhi at the very last minute, one of the best and simplest options that you can consider is to give her a beautiful bouquet of flowers and chocolates. You can never go wrong with this stunning combo that will truly make your sister happy and also satiate her sweet tooth at the same time. You can also give her a bouquet of chocolates and flowers that she will simply adore.
Personalized Gifts: These days personalised gifts are one of the most popular gifting options as they also do not take much time to be delivered. If you still have two days until the big festival, you can place an order for a beautiful customised lamp, mug, cushion, photo frame or choose  from a variety of options available online and get your gift ready in a short span. Personalise any of these things with a beautiful photo or a lovely quote and make her go all teary eyed and filled with emotions.
Jewelry: Girls love jewelry and it also fits in well with almost every occasion. You can consider picking up a beautiful pendant, earrings or bracelet for your sister online and make her scream with happiness. If you are too confused about what to pick you can take help from your mother or wife and choose something that matches her taste.
Gift Card: If you cannot think of anything, one thing that you must surely know is your sister's favourite brand of clothing, or makeup, or jewelry and you can consider giving her a gift card of the same brand. Well, she will not only appreciate the sweet gesture but love the idea of getting something of her own choice and let's admit it, we all prefer that anyday.
Plants: If your sister loves nature and wouldn't mind a little touch of greenery around her, plants are one of the best gift options. You can choose from a variety of air-purifying plants, lucky plants like jade and bonzai and pair it with a beautiful and attractive planter that can even be customised with a beautiful quote on it.
Combos: A life saving gift option, combos are an amazing way to show love and care for your sinister side at this festival. There is not much hassle in selecting a combo for a lot of rakhi special combos that are curated for this day are available online and you only have to select one and place the order and your surprise will be delivered within 2 days. There are thoughtful combos of snacks, jewelry and personalized gifts, chocolates and greeting cards that you can consider and give your sister.
Well, every sister deserves a special gift from her brother on Raksha Bandhan that not only defines their beautiful bond but also makes it even stronger. Choose from a variety of last-minute gift ideas mentioned above and make sure you do not go empty handed on this festival.
Click here for more interesting articles