How to promote your online store: 10 useful tips
While the coronavirus is disrupting the global economy and memes are circulating on the Internet about the infectiousness of parcels from China, if you are the owner of an online store, it's time to pump it up to take the vacated market share. WebCanape specialists have put everything on the shelves.
According to Data Insight, in the first 6 months of 2019, the e-commerce market in Russia reached 725 billion rubles. In the first half of the year, Russian Internet users made 191 million purchases on the Internet – as in the entire 2016. More and more online stores are striving to make money in this Klondike, and because of the fierce competition it is becoming more and more difficult to stay in the top of the search results. Based on the experience of our SEO company we have compiled a few must-haves that you need to implement in your online store in order to get ahead of the competition.
Features of online stores that complicate everything
Many pages
Complex directory
The need for secure protocols and connections
Constant updating of information
Tips for promoting your online store
There are also a bunch of small features, but these are the most important ones that cannot be ignored if you want to climb to the very top of the search results. What exactly needs to be done in order for the online store to "take off" in the search?
1. Develop a strategy
It is also possible to promote an online store without a strategy , but it will cost more, take more time, and the result cannot be predicted. A promotion strategy is a document that sets out your goals and specifies the specific steps that will lead you to this goal.
As part of the development of this document, you need to study the market and competitors in detail in order to understand what you can count on with your products and prices. It's also important to get to know your audience, build customer profiles and understand where to look for them. The goals should be measurable ("increase the average check by 20% by December 2020", but not "grow up and make money") and attainable, and measures to achieve them should be adequate. Think about whether affiliate material in Forbes for 1.5 million rubles can really pay off if you sell clothes for young mothers from Ivanovo in an inexpensive segment? When the strategy is ready, you can move on.
2. Prepare for promotion
SEO – continuous technological improvement of the site. And the first step on this long but glorious journey should be basic technical optimization. It's good if you initially selected the engine suitable for the online store – for example, specialized OpenCart, InSales or universal Bitrix, WordPress, ModX – otherwise you have to tinker.
What to do? Set up robots.txt and sitemap.xml, get rid of duplicates and set redirects, add meta tags and mark up headers, connect google Metrica and Google Analytics counters, set up a site in google Webmaster. Digital studios have endless checklists for basic SEO optimization that need to be done in preparation for promotion. In WebCanape, for example, we check that a site meets the requirements of search engines for 200+ parameters.
3. Make an expanded structure
The wider the structure of the online store, the more queries it is searched for. It is important in the first months to "branch" as many pages with goods as possible, and only then you can modify the cards, hone the texts, fill in additional pictures.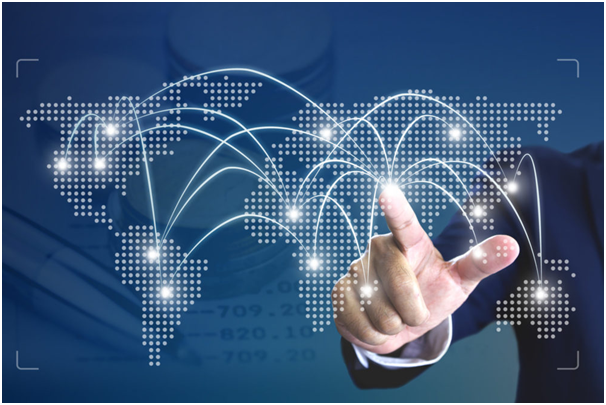 To do this, at the very start, collect the semantic core – all search queries by which your online store should find. It is convenient to do this using the Key Phrases Analysis tool in Serpstat.
Requests need to be clustered – distributed across sections and pages. Examine the structure of competitors and catalogs of manufacturers. This way you can expand your product line and cover more requests.
The site should have sections for all categorical queries that exist in your niche.
In Serpstat, you can compare your store with competitors and find out which search phrases you are missing.
Don't forget about user friendliness:
do not allow misunderstandings in the titles of the sections – there is no need to name the section devoted to the terms of delivery "The way of order to you";
add breadcrumbs – so that the user always knows which section and at what level he is and how to go back.
You can organize products within categories by type, brand, material, color, etc. It all depends on the behavior of your target user and his preferences, which must be studied at the stage of developing a strategy.
4. Add product ratings and micro-markup
Firstly, the rating on the site, provided that the markup is correct, will make the snippet of the product page more visible. All things being equal, your SERP snippet will generate more traffic than those without stars.
It can also be a decisive buying factor. For example, in the product card below there are no photos of the sweater on the model. There may be doubts about its quality, fit, material. The rating confirms that at least 45 buyers were happy with this sweater. That being said, you don't have to read all 45 reviews. A summary of these reviews is displayed with a 4.8 (almost 5 stars) rating.
5. Add reviews for products
Speaking of reviews. Unlike offline stores, where you can touch, look and try on everything, on the Internet the site visitor has no choice but to take the seller's word for it. Feedback from other buyers will help you navigate in quality, sizes, materials. In addition, testimonials are social proof that the seller is real, he is fulfilling his obligations and will not hide with your money. If the product is new and you have not yet collected reviews for it, display general reviews about the store in the product card. You can add a rating block from google Market or reviewers.
It's good when a product has at least five reviews – this way the user can get enough opinions to make a decision. The screenshot from the presentation shows the number of reviews in product cards on sites from the top 3 search results.
6. Connect the counter of purchases / product views
Finding himself face to face with an unknown product, the visitor feels insecure, may doubt. The view counter in the product card will create a buzz effect. By showing how many times a product has been purchased and how many people are currently viewing it, you can spur the visitor to make a purchase, because he will have a feeling of scarcity, he will think that the product is in demand, which means it is of high quality.
7. Provide a smart listing
The category page in an online store is a showcase. As in an offline store, merchandising is needed here. If you have hundreds of products in categories, the visitor will most likely not look at all of them and leave, flipping through a few pages and not finding anything by their parameters. Your task is to provide on the category page all the search parameters that are important for the buyer and group products according to them – or let the visitor do it himself using a filter. There are: popular categories, discounted products, new items, and more.
8. Tell us about discounts
Price is one of the main selection criteria. Even if the visitor is too lazy to carry out a comparative analysis, the discount will lead him to think that you will be cheaper. The discount will be an incentive to buy right now, if everything is done correctly:
indicate the benefit in real money if the price of the goods is higher than 1000 rubles, and in percentage if the price of the goods is below 1000 rubles;
justify the discount – time it for the holidays, say that you are freeing up space in the warehouse – the visitor is suspicious, he will not believe that you are making a discount out of the kindness of your heart;
limit on time – put a countdown counter, add a time frame, otherwise the purchase will be postponed and postponed, and then they will forget to buy.
9. Give the best price guarantee
Save customer time. Seeing the guarantee of the best price on your site, he will quickly decide on a purchase. He will not need to monitor dozens of stores if he is confident that he will not find cheaper. Even if a visitor saw a cheaper product somewhere, you still won't lose. The "Found cheaper" form, through which a visitor submits links to the same product with a lower price, is a good way to capture contacts. You can then work with these contacts through mailings and advertising.
10. Take a video
Video content is on the rise now. And you shouldn't turn a blind eye to this trend. Firstly, it will help to show your product from all sides, to demonstrate it at work. This will become an additional factor for making a purchase decision – the visitor will trust you more, because they will see that you are not hiding anything behind the correctly exposed light in the photos.
Instead of a conclusion: copy and adapt
It's hard to keep all this list of tips in your head, and it's quite difficult to implement it all at once – your head can go dizzy. If you don't know where to start, find a sample and copy from it, adapting solutions to your niche, audience and characteristics. For example, in the home goods industry, the Hoff store can be taken as a benchmark.
From successful competitors, you can spy on the structure and design of product cards, advantages and integrations, just do not forget to bring something of your own, something that will be remembered by your visitors. Remember that there is no limit to perfection, and improvements should be constant. Keep the list bookmarked and systematically improve your store – each of the described points will add a plus to the user experience on your online store website, and this entails an increase in conversion, increased recognition and increased loyalty.