Incredible Benefits Of Using Aluminium Doors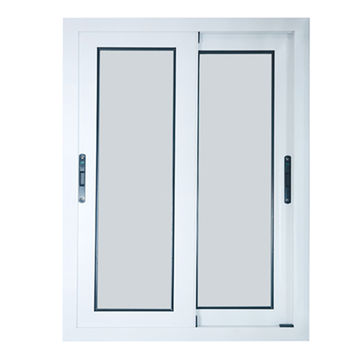 Aluminium window and door designs are cost-effective and long-lasting. It is achievable because aluminium, as a material, is inherently robust and versatile, allowing manufacturers to customise doors and windows that align with your preferences.
Read on to know about the seven benefits of using aluminium doors in your home.
Impressive Durability
As outlined above, aluminium is inherently robust and 100% recyclable. Also, aluminium doesn't rust and isn't susceptible to cracking. The anodising process enables the windows not to expand, warp, or splinter. But, reputed companies like TOSTEM INDIA adds another layer of protection to the mix, TEXGUARD coating.
Such a coating makes the windows invulnerable to temperature and moisture damage, which gives them a competitive edge over other materials. In addition, TEXGUARD coating enables the windows to retain their gloss and lustre for about 40 years. As a result, aluminium windows and doors last longer than their contemporaries.
Ample Design Flexibility
Aluminium gives homeowners a plethora of design and finishing possibilities. You can customise aluminium bi-fold doors or other styles to flatter the aesthetics of your home. The frames with slim fittings lend a sleek, modern look, attracting many homeowners to go for aluminium doors. Aluminium frames also allow a broader, more continuous outside view. The flexibility extends to the customisation of glass panes to create a product that tailors to your exact requirements.
Complement the Aesthetic of Your Home
Choosing aluminium window and door designs enables the buyers to choose from multiple variants, such as aluminium bi-fold doors, sliding doors, french doors, and more. In addition, the sleek look with an isometric design provides an unobstructed view of the outside. Users can also purchase doors in various colours and sizes to find a perfect match for personal style and preferences.
Highly Energy Efficient
Energy-efficient solutions have become a wildfire sensation in the housing industry, and aluminium windows and doors are among the most energy-efficient products. For instance, the doors and windows provide complete sealing against noise, water, and wind instruction. In addition, the TEXGUARD-coated aluminium products do not necessarily absorb heat, meaning the doors and window do not destabilise the temperature. As a result, aluminium doors allow a decrease in electricity bills by reducing energy loss.
Choosing Aluminum Saves Money
Investing in aluminium products is cost-effective as they require minimal maintenance and last longer. It is also less expensive in the long run because aluminium doors are energy efficient, resistant to corrosions, and effortless to maintain. All of these factors make aluminium door prices a budget-friendly option for both residential and business constructions.
Aluminum Products Are Environmentally Friendly
Aluminium is an excellent choice for an environmentally-friendly upgrade of windows and doors because it has a minimal carbon impact. It is a sustainable, 100% recyclable, and reusable material. Aluminium material retains its quality even when recycled and uses less energy to recycle than its counterparts. You will be contributing to saving the depleting environment by making an eco-friendly home investment.
Conclusion
There is no denying the increasing popularity of aluminium bi-fold doors, partitions, window frames, interior decorations, and more. What contributes to the rising demand is durability, flexibility, and many other benefits, which we have discussed in this article. Reputed industry names like TOSTEM provide the highest-quality materials and design the products as per Japanese industrial standards to meet the modern requirements of contemporary architecture. Ensure you get all of the aluminium benefits by partnering with the right company.