How to take care for resin tables?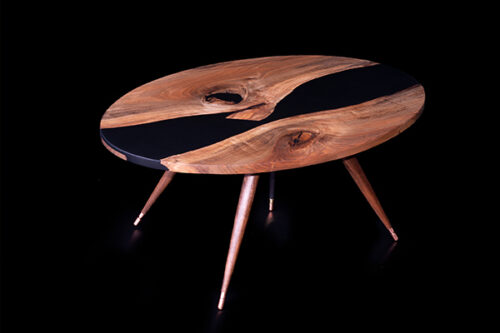 Resin tables are highly popular as it provides various benefits. One can find these tables in various settings such as home, café, office, restaurants, etc. These tables are known for their durability as they are highly resistant to ultraviolet rays and corrosion. These tables do not get scratch easily and thus are perfect for any setting. These tables come in different types such as River table, etc. and in different shades which thus provide various varieties to the customers. Thus, there is a resin table for every theme and thereby every customer's needs are satisfied by these resin tables. Resin tables are slowly replacing the traditional wooden tables as these tables do not have high maintenance requirements. These tables continue to provide a glossy look with minimum maintenance. Some of the easy maintenance tips for resin tables are mentioned below:
Use Sponge: To clean resin tables one must use sponges for in-depth cleaning. Otherwise, water and a clean towel are enough to maintain its beauty. One can use a sponge and hot water once in a while for effective cleaning. However, one must remember that in any case, they must avoid using abrasive materials as they can cause the texture of the resin table to suffer.
Use Shades: Though resin tables are highly resistant to ultraviolet rays, for the safer side one must use shades when one is using these tables in outside settings. This will help in enhancing its durability.
Use Acetone: The use of acetone is recommended when there are visible marks on your table. The acetone will clean your table effectively without leaving any trace and thus will ensure your table look always new.
Hence, these are a few maintenance tips for resin tables. One can easily maintain the texture and glossy shades of resin without any difficulty. One must spend their money on resin table in Chennai as these tables will provide you the right return.