How to Start Producing Music as a Beginner?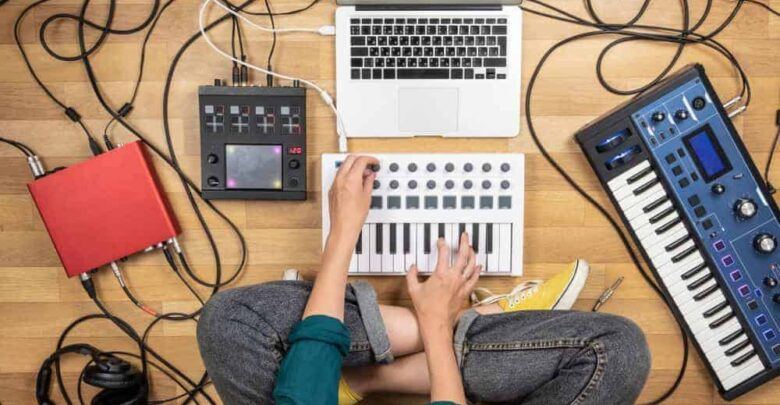 You can produce good music when you don't have tons of money. Wondering? How? 
Recording music has never been easier. You will need various software allowing you to do everything from replicating a sound to full multi-track sessions with control over recording, mixing, and mastering. While keeping your budget in mind, you need to choose ones that are less expensive or absolutely free. These days, there is basic equipment for music production that gives you enough performance to keep going towards your journey to a successful career.  
If you are new to the world of music and wondering where to start, then you are in the right place. Kickstart your mobile or laptop and produce music in your own home recording studio. There are some basics that you need to know before you start producing your own music.  
You can learn how to produce music through various ways. Some of them are given under as:  
Selecting the right set of computers for music production 
Getting the right DAW 

 

With the help of an audio interface

 

Set up your microphone righteously

 

By finding the right set of headphones and monitors

 

By setting up your own recording studio at home

 

By finding free plug-ins

 

By discovering affordable services to publish your music 

 
 So, before you hire a professional tutor for taking music classes, go through some guide on social media marketing campaigns for music production.      
Get your recording equipment at the place:  
The basic equipment you need to set up your home recording studio are:  
Computer 

 

DAW

 

Audio Interface 

 

Microphone 

 

Headphones and 

 

Monitors 

 
Let's see what all these systems do for you because you are an artist or aspiring artist: 
Computer 

– Everybody nowadays prefers a phone over r the computer. But having a system gives you leverage to see your process on a bigger screen and work easily.

 

DAW 

– A digital audio workstation or DAW is the piece of software one uses to record your music. When it comes to picking a decent DAW, you do not have to spend so much but aptly to get one for your work done. If you have a computer, you can try GarageBand and create your music pieces. 

 

Audio Interface 

– Till the time you buy a USB microphone, you will require an audio interface. An audio interface if plugged in with your mic or instrument gives you better response and acts as a proven help while creating music.

 

Microphone – 

For recording you need a microphone. You will also need a mic cable (i.e., an XLR cable), a mic stand, and a pop filter for a professional recording experience. Having a good microphone is especially important for a professional-sounding music experience. And fortunately, you have a mic for that purpose. 

 

Headphones – 

After creating your beautiful music, it is time for you to listen to your creation. If you are planning for mixing, you need a pair of open-back headphones. Isolation is not good to have while mixing. because more isolation more disturbances. Less isolation, clear are the chances to hear your creations. 

 

Monitors-

 When you are mixing, make sure you do it on monitors as opposed to headphones for better results.

 
Mastering your music is the one last step in the process of making your mix sound and look professional to audiences. It is not at all a complicated process. One has to undergo a lot of training and do a lot of practice to become pro in the skills. Once done, you can opt for free song promotion on various websites.