How to increase followers on Facebook?
How to increase followers on Facebook.- Instagram, Facebook and Twitter are three of the social networks that work best to attract fans and convert users into customers. but today we would share how you can increase your followers on Facebook.
We also have Linkedin, Pinterest, TikTok, Snapchat and many others that have an interesting level of traffic with totally different audiences.
Nowadays, having followers on social networks has many benefits, both in terms of sales and branding.
Success without social media is impossible to conceive, or at least nearly impossible. Making good publications on social networks is essential to offer our product to the market and to make ourselves known. We need to do it.
That is why there are extensive guides on the internet on how to increase your followers on Instagram, Facebook, Twitter and other important social networks. And that is why I want to create my own personal guide on how I have managed to have more than 20,000 followers on each of these social networks.
How to increase followers on Facebook?
Let's start with the biggest social network right now, Facebook.
Here are different ways to increase your followers on Facebook. Please, if you can think of any other strategy or tactic to achieve it, leave it in your comments and help this post grow.
Share posts in Facebook groups
Share posts in Facebook groups. Groups on Facebook are very useful.
Find groups related to your business or what you want to share and promote.
People usually use groups to share their own news and nothing else, but I assure you that if you generate interaction and comment on other publications, you will cause a greater impact and you will earn a certain reputation. All that is good is welcome.
Try to share regularly as it is important that a post of yours always appears. Think that every new user who checks the wall of that group can find your publication and can click on it. Therefore, it can follow you.
Go viral
It depends a lot on what your idea for social networks is, but you can always go viral.
Viral pages on Facebook are some of the ones with the most likes and fans.
Why?
Because people love to see that kind of content. Videos of cats and dogs playing, bloopers, and inspirational videos are some of the most common examples.
Be consistent and creative.
I consider it a tactic, and surely despite how "simple" it may seem, it will undoubtedly be the one that will cost you the most to execute.
Perhaps the most important element you must have to be successful on social media is consistency and creativity. Your content must be shared regularly and you must plan for it. Everything has to be coldly calculated.
Consistency is what has made many entrepreneurs successful online.
If someone is interested in following you, they will surely look at the regularity with which you post information on your wall. And surely, if that content is not being posted with creativity and it is similar to others they might not be interested in your most after a particular time. So just to add creativity, you can use stylish fonts to make it different from the crowd.
Promote using Facebook Ads
Facebook Ads are one of the safest and most efficient ways to get followers on Facebook. But as you know, the "bad" is that we must pay to obtain them.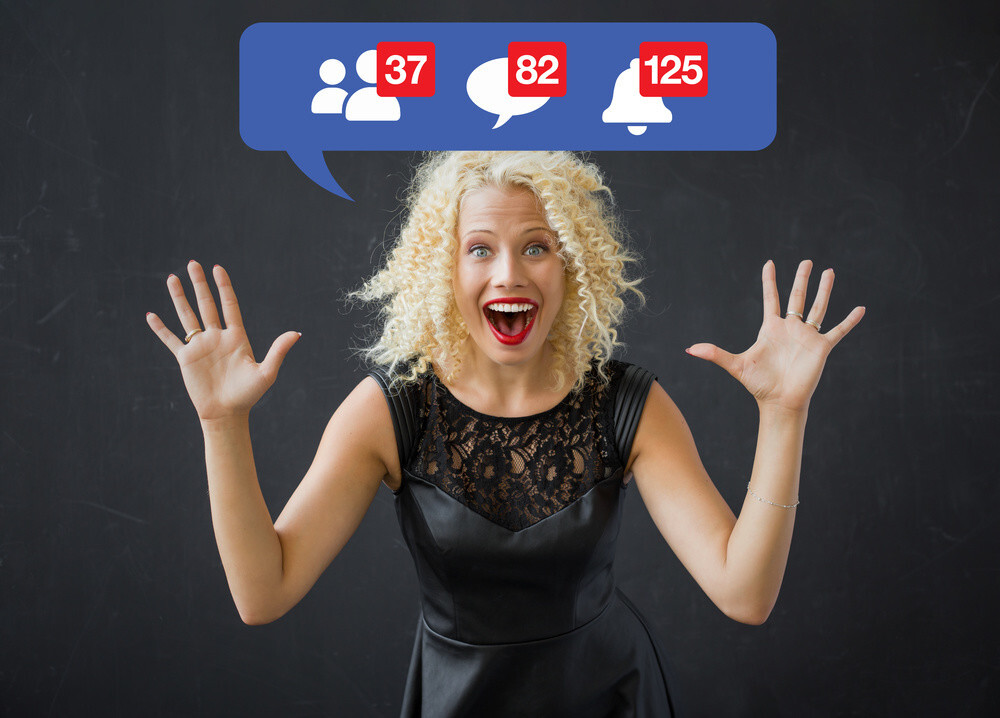 Run giveaways on Facebook
We've all seen how effective giveaways are. They are not only good for getting followers but also for generating interaction in your publications.
If you do a draw, try to:
Be as transparent as possible.
Seeks to generate interaction but without going overboard.
Facebook does not hold all those sweepstakes that require users to like, share and tag with good regard. So be careful in your way of organizing said giveaway.
You can then use a tool like raffle2 to choose the winner.
Invite your contacts
Many people always skip this step out of "fear" of what their family, friends or acquaintances will say about their Facebook fan page. But it is very important to give your page a good initial push with that help that only people who love you can give you quickly and without asking for anything in return.
Let your friends know that you are managing that fan page. Many of them will want to know more and will support you with their like. There is a button on Facebook that automatically shares your fan page with your friends.
However, it would be even more personalized if you addressed them personally with a message on Messenger. It would make them more curious and they could give you direct feedback on what they think.
Invite your users through your email campaigns
If you have a website and you are trying to get subscribers to it, surely you also use an email marketing tool to send your emails.
Whatever the tool, perhaps your website subscribers are interested in that fan page you have created.
Inviting them to see it is another good way to add fans on Facebook.
Get animated with videos
Sometimes it is very difficult to publish videos on Facebook or any other social network, especially starting a YouTube channel. First of all because we want them to be original and to be totally aimed at our community.
If you appear in videos you will probably find it difficult to do so, you will be ashamed or simply think that it takes a lot of work to edit them. If you don't show up, maybe you can avoid these psychological barriers and start creating original videos for your community.
Companies like Yans Media can help you get the results you need since they are dedicated to making and animating videos.
Why should we create videos for social networks that allow it?
Because nowadays, and according to all the studies carried out, we prefer to consume that type of content over images or texts. Therefore, we must take advantage of all that audience that is latent and to which we can easily address ourselves.
Because nowadays, and according to all the studies carried out, we prefer to consume that type of content over images or texts. Therefore, we must take advantage of all that audience that is latent and to which we can easily address ourselves.