How To Build Effective Influencer Outreach Strategy?
Influencer Outreach Strategy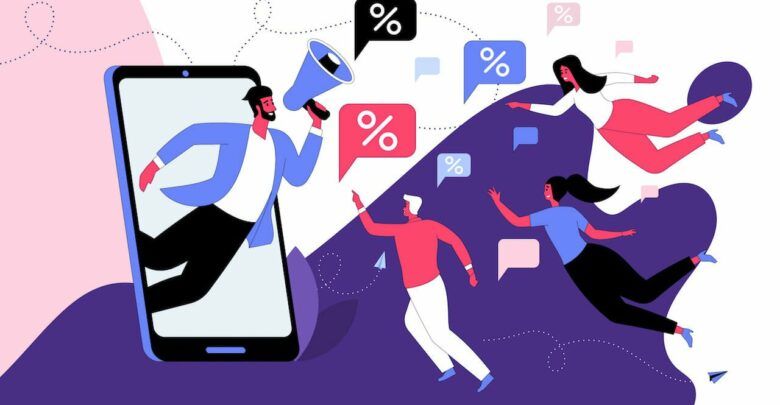 Can you remember the last time you were on a social media platform and didn't come across a brand or product using influencer marketing? Irrespective of which social media channel you are using to market your product or the industry you belong to, there is no way you can escape the influencer marketing strategy. The chances are if you want to move away from influencer marketing strategies, you will be losing out on an immense number of audiences. Hence, you must develop a robust influencer outreach strategy to ensure you can attract or hire the influencer you want for your brand. 
In this article, we will discuss ways on how you can build an effective influencer outreach strategy. 
But before that, if you think about whether you need influencer marketing for your brand, here are a few figures that might be able to convince you better. 
It has been reported the influencer marketing platform market size is forecasted to grow at 32.0% of CAGR between 2020 and 2025. The reason is that 22 percent of the age group between 18 and 24 who frequents the social media channels makes their purchase decision based on the brands endorsed by influencers. 
There have also been reports of 2019 that 89% of the businesses using influencers have experienced better ROI than any other form of marketing. However, given the 2020 pandemic and havoc it played on the economy and purchasing trends, the businesses using influencers for brands were also experiencing depletion. As a result, the benefits of using influencers were not taken into account for 2020. 
However, with the economy going back on track, new trends for influencer marketing are changing for 2022, and as a business owner, while you need to implement them; you also need to cater to a comprehensive influencer outreach strategy. 
Some Tips For Building Effective Influencer Outreach Strategy 
It's true that your brand or business can live without an influencer marketing program, but as mentioned earlier, it is a marketing strategy that has proved to be quite beneficial for many. One of the reasons that influencer outreach has become a key player in marketing strategy is that it helps garner trust. Mainly when your product is not making the ripple in the market, an influencer can help overcome that barrier and connect with the audience. 
Hence when you want to warrant an increase in your reach, convert the growth rate with relevant content for better brand recognition; developing an effective influencer outreach strategy is essential. 
Here are some tips on developing such a strategy:  
Making The Strategy 
Creating the foundation for the influencer program is the key, and it includes setting up a strategy for the campaign you want to create. The foundation for it should be built on three crucial questions:
Which influencer aligns with your brand and business goals? 
This will include their location, follower count, the type of audience they cater to, their style, value, and niche.
What is the goal or purpose of the marketing campaign? 
You have to identify whether the campaign is about launching a new product, creating brand awareness, improving sales, revamping the brand to bring in new customers, to name a few. 
What are the terms and conditions for the influencer?
This strategy section will include what you will offer the influencer, the payment methods, what you want from them for content, and such details. 
Once you have ironed out these details and identified the target audience and the kind of content you want to develop, it's time to find an influencer who will align with your requirements. For example, if you are a company that caters to culinary supplies, find an influencer who is into food, like a food blogger. 
The Brief Sheet 
When we refer to a brief sheet, it is a document that will have detailed information on the contents you want the influencer to develop and the number of contents you want, how frequently you want them, and the content format. In this brief, you also need to point out how you want the brand to be mentioned by the influencer and any specifics you wish for the visual content. 
But a tip of caution do not be too rigid with the outlines; let your influencers have a bit of free-run with the content creation, so it is fun for them too. 
How To Find The Influencer?
Well, you can go on social media platforms and look for the one who fits your requirement. But this process will definitely be a lengthy one. You will have to find people manually and engage with them for a long time to build a relationship. However, there are ways to bypass this process and get the help of businesses that offers influencer services. They will not only find you the right match but also help in putting you two in contact. 
Signing The Contract 
Once you have found the influencer and cleared all the details, it's time to put the ink on the paper and legalize it. In the contract, you can ask them to show the effectiveness of their campaign with analytics of the content they have done for you. This will ensure the influencer remains liable to you and gives you the opportunity to see the benefit of using the influencer. 
When you are developing an influencer outreach strategy, you should warrant that you do not load the influencer with unnecessary expectations. This is about a partnership, so the success depends on your effort as much as theirs. 
Final Words
A solid influencer outreach strategy is an effective way to use the social media channel for communication with the prospective audience. With the medium, you can connect with the target audience and potential customers directly about your brand and tweak their interest in your brand. It is an effective and easy way to gain customer loyalty and trust.