How does Snowflake Data warehouse help you to grow business in India?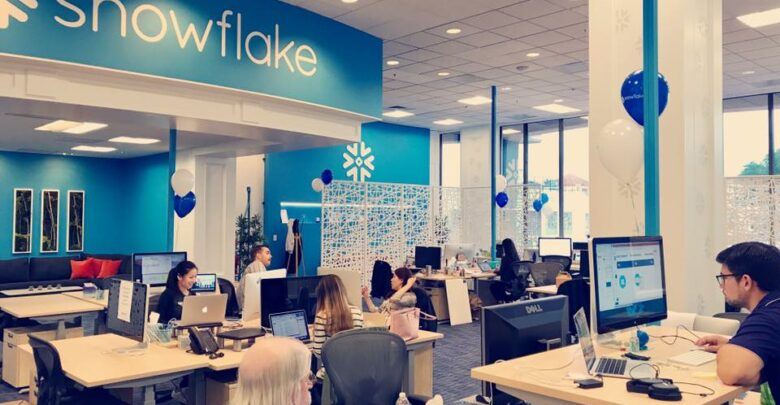 The data warehouse is the large collection of data that help organizations in making the decision to grow business. A data warehouse is used by companies to connect and analyze data from various sources. In another word, we can say that the Data warehouse is the center of the BI system. If you use snowflake data services then you need no hardware or software to select, install or manage, so it is ideal for those organizations that don't want to set up special recourses and maintenance in-house servers.
Some benefits of the snowflake data warehouse to your business
The best point about snowflake is, it is built especially for the cloud and designed to search and find the many problems that are found in an old hardware-based data warehouse, such as limited scalability, issues in data transformation, and failures because of high query volumes. Here I am going to show you some pointers about how snowflake data warehouses benefit your business.
Performance and speed: The elastic nature of the snowflake data warehouse helps you to load data faster, or high quantity of queries, by scale up their virtual data warehouse to take advantage of extra computer resources when needed. Thereafter, you can scale down your snowflake virtual warehouse and pay only for the time you used.
Provide support for structured and semi-structured data: You can combine structured and semi-structured data by use of snowflake services and load it to cloud database without the need for conversion and transformation with the use of fixed relation schema first. Snowflake will automatically optimize your stored data.
Concurrency and Availability: In a traditional data warehouse with a large number of users, you could experience concurrency issues such as delay and failure at the user side when a huge number of queries compete for resources.
Snowflake uses an advanced system to address concurrency issues with the use of its multicluster architecture; the queries from one warehouse never affect the queries from another warehouse, and every warehouse is scaled up and down as needed. A data analyst can easily use services that they need, when need it, without waiting for the processing of the task to complete.
Seamless data sharing: Snowflake architecture helps in smooth data sharing between snowflake users. This allows organizations to continuously share data with their consumer. It also allows share data with the non-snowflake customer through the reader account. The functionality helps the provider in creating an account and manages the account for a consumer.
Availability: Snowflake is available at the zone of platform either AWS or Azure and it is designed to operate continuously even in-network failure with small impact to the customer. Snowflake is SOC 2 Type II certified, and supports PHI data to HIPAA customers, and encryption across all networks are available.
Connect your ecosystem: If you have a large data ecosystem then you will need cloud base data warehouse that offers infinite expansion and is easy to use. And also need a data integration solution that optimizes your cloud operations.
If you want to use the services of the snowflake data warehouse you can contact India snowflake partners. And they will help you to manage company data on the snowflake data warehouse.