Here is the quick procedure to get a second phone line for your business!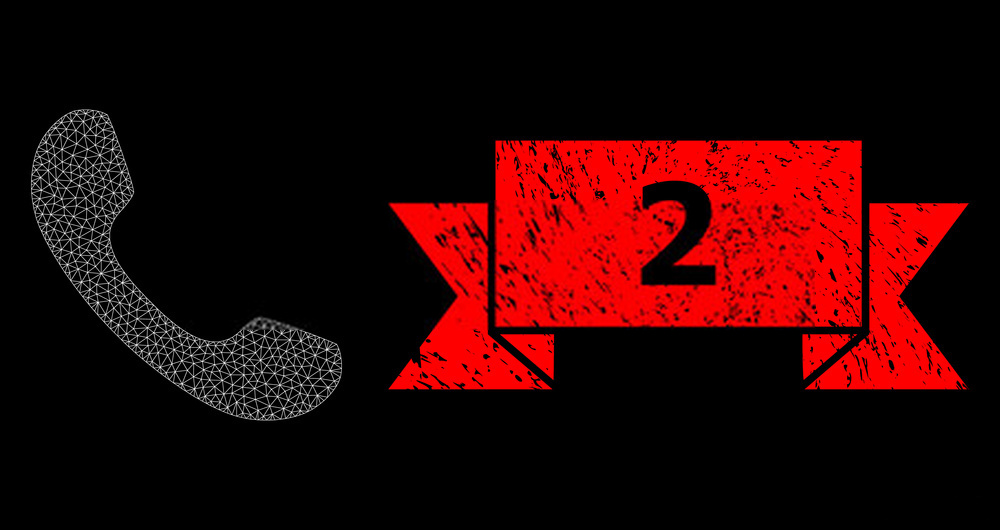 What could be more unprofessional and problematic than using your personal mobile phone number for business use? To have professional conduct and hassle-free operations, you must own a dedicated business phone system. While doing so is easy for big corporations, small businesses or start-ups find it difficult to own one due to limited investments. Even if you have one, there are many calls after business hours that keep you away from attending important business calls. In that case, you must get a second phone line that is affordable, easy-to-use and comes with power-packed features.
What exactly is a second phone line?
The alternate phone line is basically a mobile calling app that you can get from any trusted VIP service provider. With this app, you can place business calls using the business phone line from your personal mobile without showing your personal mobile number.
As soon as you download the app, you can enter your business phone number in it. All the calls coming on your business phone line will ring on your smartphone as well. You can answer them on your phone.
As it acts as a cloud virtual PBX, you can make calls to any of your business contacts using your mobile data or Wi-Fi connection. The best part is that when you make the calls, it's your business phone number that will be shown on the callers' phone instead of your personal phone number.
Thus, it helps you keep your personal and business phone lines separate. If you are a small business and cannot afford to have a dedicated phone system, you can get an alternative phone line and start using it for business purposes as it's way cheaper than PSTN-based phones.
Why should you consider using a second phone line for your business?
Using it ensures that you are always available to attend calls as your smartphone is always within your reach.
You save a lot of time as there is no need to buy an office phone system. Also, you can handle your personal and professional communication using the same smartphone.
You can have whatever you want. Also, You can ask for a local phone number, toll-free number, or port your existing business phone line on the app.
Hide your personal ID smartly and by all means. Whether you are texting or calling, your personal phone number will always be hidden.
No compromise on features. The app is as feature-rich as your virtual phone system You'll get the whole feature suite like call forwarding, call transferring, call recording, IVR, on-hold music, and so on without making any compromise.
You can set-up a virtual receptionist that will answer your calls on your behalf, ensuring that your call never gets missed even if you are not available to answer it.
Factors to take into consideration while you pick a second business line
As your business phone line is going to do a lot for you and your business, you must pay attention to certain aspects to make sure that you are making the right decision.
Cost – Choose the one which fits in your budget yet suffice all of your purposes. Know your spending capacity and compare the various service providers on its basis.
Features – Find out which features you want. Any alternate business line is going to be called successful only when it is able to cater to your needs & requirements. Though some basic features like caller ID, call forwarding, call recording, and IVR are part of almost every alternative business line, some business ecosystems require advanced business features. Hence, if that's your requirement, pay attention to the features offered.
Ease of use – The business line app should come with a user-friendly interface and should have compatibility with all leading OSes.
Service provider – You are going to enjoy all these benefits only if you are availing of alternate phone line service from a trusted service provider. So, make sure that the one you have picked is professional, experienced, and believes in delivering customer-oriented service.
How to set up a second business phone line?
Setting-up a second business phone line is as easy as clapping and can be done in simple steps:
Step 1 – Download the app available on the play store and complete the installation.
Step 2 – Enter your personal phone number. You'll receive a verification code. Enter it and wait for verification to complete the process.
Step 3 – Pick the type of phone number you want to enter the current business phone number and pay for the plan.
Step 4 – Complete the user profile and start using your alternate phone line just after that.
Have you ever imagined that setting up a dedicated virtual phone system for your business can be that easy?
The Final call
It is nothing but a pure blessing to have different personal and business phone lines as it makes your life hassle-free. So, stop juggling between personal and professional calls or missing important calls just because you were not available at your desk and get a dedicated business phone line for you.