Feel Good Hindi Movies To Watch For Rainy Day Weekends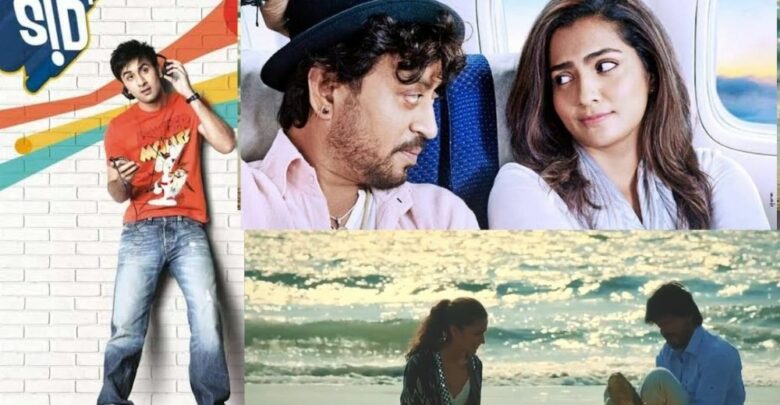 There is nothing more enjoyable on a rainy day than watching movies in the coziness of your home. Take some hot cocoa, put on your pajamas, and spice up your day with some uplifting Hindi movies. The films on this list are perfect for binge-watching while you're curled up indoors.
You'll laugh every time you watch this movie because of the wacky soundtrack, exotic settings and ideal coupling.  This movie will make you phone your friends immediately and catch up with them in addition to providing you travel objectives. You'll be envious of Ranbir Kapoor and Deepika Padukone's chemistry, just a PS. YJHD makes you fall in love with the characters and gives a new perspective on life.
What could be better than a road trip to Spain with a group of friends? There is romance, there is bromance, and there are faraway places. You will unquestionably fall in love with the film, the actors, the shayari, and everything else. This is the Hindi movie you can enjoy watching with your friends and who knows, you might end up planning a trip together. 
Lagaan: Once Upon A Time In India
This moment of rain in Lagaan was kicked off by a community suffering from a drought, a team of outcast peasants competing for a chance to earn a remission on an unfair tax, and a tense cricket match. The first rain of the season, timed to coincide with the villagers' triumph over the Britishers in a test match, sends the losing team scrambling for cover as Bhuvan (Aamir Khan) and his team dance and celebrate. At the same time, Bhuvan's mother turns to face the sky and beams with pride at the sight of the incredible victory against the British Raj and the long-awaited reprieve.
Dear Zindagi inspires the younger generation to seek mental health care and stop stigmatizing it. It is depicted wonderfully and therapy is acceptable. Without seeking treatment, the majority of us aren't even aware of the problems we are facing. In addition to normalizing therapy for one's mental health, the movie emphasizes the significance of mental health awareness.
The movie has the ideal balance of comedy and romance. On a gloomy day, Jab We Met will surely make you smile. This video is very realistic, from wild ways for showing your love to your lover to humorous methods for getting over them. The contrast between Geet and Aditya's personalities makes this Hindi movie an enjoyable to watch.
What might Aisha Banerjee (Konkana Sen Sharma), a newcomer to the city, possibly add to the body of literature on Mumbai? Perhaps she has a new pal. He knows just where to locate her when Sid (Ranbir Kapoor) reads her essay detailing her experiences in the city, including her epiphanies and encounters with new people, specifically him. Sid and Aisha are at Marine Drive when it starts to rain for the first time in the season, and they are locked in the realization that they are in love.