Rashtra Kavach Om Movie: Official Trailer, Plot, Star Cast & Release Date
Rashtra Kavach Om Movie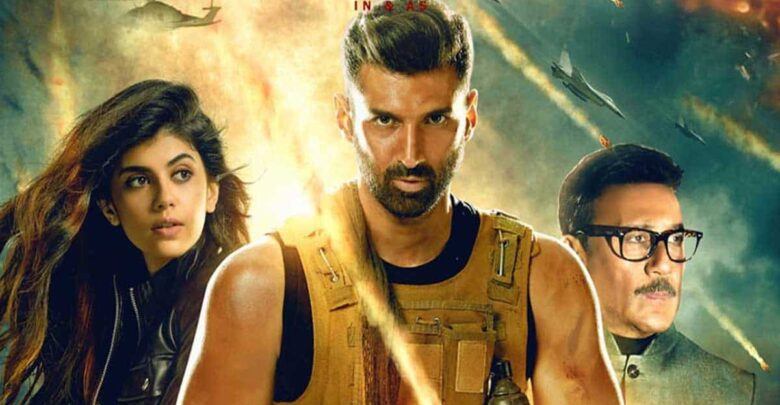 Aditya appears in the big-budget action movie, Rashtra Kavach Om under the supervision of up-and-coming director Kapil Verma. Kapur portrays the role of a para commando on a mission. Sanjana Sanghi, Jackie Shroff, and Prakash Raj all played significant roles in the movie. The story offers plenty of opportunities to introduce action, patriotism, and complicated plot turns. Enbee, Chirantan Bhatt, Amjad Nadeem Aamir, and Arko Pravo Mukherjee produced the soundtrack for the film. The lyrics were written by Kumaar, Manoj Yadav, and A. M. Turaz. The soundtrack's music was composed by Amandeep Singh Jolly.
The chief business officer of ZEE5, Manish Kalra, stated that the action genre enjoys huge popularity on the streaming platform and they are excited about the release of 'Rashtra Kavach Om'.
 "Action is a much-loved genre; hence, we are excited to add another impactful action film to our diverse content library. The timing of the world digital premiere of 'Rashtra Kavach Om' is perfect as what better to watch on Independence Day weekend than this action-packed patriotic film with family," Kalra said in a statement.
Plot
A para commando, Om is serving the country on a top-secret assignment. However, he soon discovers that his personal and professional lives are entangled with many layers of lies, betrayal, and deceit as Om heads to work with his excellent combat skills.
Official Trailer
In the trailer, Om is sent on a mission and ends up getting shot which causes him to lose some of his memory. But he also recalls the time when he was separated from his scientist father Dev (Jackie Shroff), as a little child. Since then, missing Dev has been accused of being a national traitor. Om is soon sent on a mission to Armenia to recover the Kavach, a revolutionary weapon stolen from the Indian government, and reports to Murthy (Prakash Raj). As he regains his original strength, Om is also reunited with his special forces team, which also includes Kavya (Sanjana Sanghi) and tech genius Rohit (Vicky Arora).
Star Cast
Aditya Roy Kapoor as Om Rathore
Mubashir Bashir Beigh as Methow
Prakash Raj as Murthy
Sanjana Sanghi as Kavya Sharma
Armen Greyg as Buyer
Vicky Arora as Rohit Vyas
Neeraj Pardeep Purohit
Vikram Kochhar as Rajat
Bijou Thaangjam as Militant Boss
Aarash Shah as Fighter
Amit Ghosh as Sajjan
Abudhar Al Hassan as Deewan Shankar
Sunit Razdan as Cbi Office
 Release Date 
You can watch the movie on the ZEE5 Global streaming platform. If you have signed up on  ZEE5, you can access a plethora of the latest movies and watch them comfortably with a premium plan. The digital premiere of "Rashtra Kavach Om," is scheduled for August 11, 2022, on ZEE5.
According to a news source, Aditya Roy Kapur stated, "With 'OM' having its world digital premiere on ZEE5, I look forward to the film reaching a wider audience! Hope the viewers have as much fun watching it as we had to make it," he said in a statement. Echoing similar sentiments, Manish Kalra, Chief Business Officer at ZEE5 India, said the action genre enjoys huge popularity on the streaming platform, and they are excited about the release of "Rashtra Kavach Om".