Dharamshala Travel Guide for McLeod Ganj and Dharamkot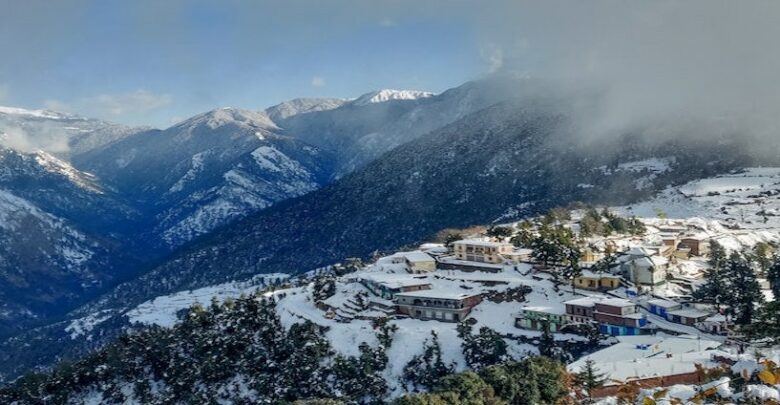 INTRODUCTION:
Do you plan a trip to Dharamshala or McLeodGanj but are unsure how to get there? This comprehensive guide to Mcleodganj and Dharamshala for backpackers or trekkers will answer all your questions.
When you first see the magnificent Dhauladhars, the first thing that pops into your mind is "If these are the Himalayan Foothills, how huge would the actual Himalayas be?" It's amazing!
Dharamshala & Mcleodganj
it is the most well-known hill town in these mountains. His Holiness, the current Dalai Lama, established the Tibetan government-in-exile there. Upper Dharamshala, also known as McLeod Ganj, became a popular tourist spot for Indian and foreign visitors. For those who want to know more about Tibetan culture, they can eat a variety of Indian to Tibetan, Israeli, or Italian cuisines, and meet the Dalai Lama. They can also practice meditation or yoga.
Dharamshala, Palampur, and the surrounding villages of McLeod Ganj and Dharamkot and Naddi are still full of foreign dignitaries and tourists. These include tourists who visit Tibet for business or pleasure. This tourist spot, however, is a popular one. It receives high volumes of tourists, which results in increased vehicular traffic, and urbanization.
If you're looking for a peaceful getaway from the city, it might not be the right place, especially if it is a long weekend. Despite the many monasteries, restaurants, trails, and stunning sunsets, peace and tranquility still reign.
Weather and location
it is located in Himachal Pradesh's Kangra district and enjoys a cool climate throughout the year. The summer heat can reach 40 degrees Celsius, especially in June.
On the other hand, the monsoon of July provides relief from the heat and keeps the area wet until mid-September. Dharamshala, Himachal's most wetted town, is around 5500 feet. Dharamshala's average elevation is 5500 feet. McLeod Ganj, on the other hand, is 7800 feet above sea level. It gets cold in October. Winter is peaking in January and December. The city receives significant snowfall in the upper reaches (McLeod Ganj and Naddi). McLeod Ganj, the most well-known suburb of Dharamshala is McLeod Ganj. The small Tibetan town is called mini Lhasa (or 'Dhasa' by Tibetans) and is a mixture of Lhasa and Dharamshala.
When is the best time to visit Dharamshala or McLeod Ganj?
Dharamsala's roads and streets are accessible in all weather conditions. The best time to visit Mcleodganj and Dharamshala are between March and May. This will help you avoid the scorching summer heat. If you don't want to experience the winter heat, Dharamshala is open between October and December.
Winter snowfall is best experienced in January. However, if you are lucky enough, you may be able to see it in December. Although February is cold, spring arrives in March. I believe that you get the best of both worlds if you travel there between October-November.
How to get from Delhi to Dharamshala or McLeod Ganj
In my previous article about Dharamshala monasteries, I talked about Dharamshala's connectivity to Delhi and other parts of India. I'll go into more detail here. It has seen significant growth in recent years and was named Himachal Pradesh's second capital last year.
It is also included in PM's smart city program. Dharamshala, as mentioned, is well connected to Delhi, Mumbai, Jaipur, and other major cities by road, rail, and air.
Many private bus services run between Delhi and Dharamshala in Punjab and other cities in Himachal. Also, HPTDC and HRTC buses go from Delhi to Mcleodganj. Many operators offer Volvos that run from Delhi and provide a comfortable night trip to Dharamshala. There are several pick-up points for these buses in Delhi including Majnu ka Tila and Ramakrishna Ashram Marg.
Pathankot (85 km) is the closest train station to Dharamshala. You can either pre-book a taxi or get a taxi at the station. You can also take the bus to Dharamshala from Pathankot. This route is served by both private and public buses.
The Air Kangra airport is located in Gaggal, 13 km from Dharamshala. It is also close to McLeod Ganj. From Delhi, it takes approximately an hour to reach this airport by plane. The Dharamshala Airport is connected to other cities, including Delhi, Kolkata, Pune and Jaipur.