Decoding the Secrets to Measure and Improve Sales Effectiveness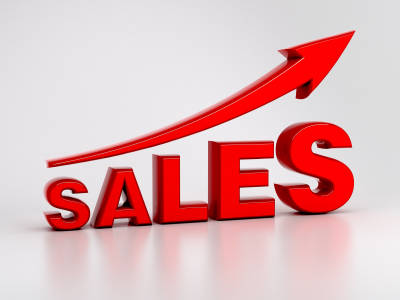 The effectiveness of sales is measured in two ways. It considers the following factors:
Whether or not your sales staff is completing the right tasks for a more efficient and lucrative sales process, and how well they are performing those activities.
In a nutshell, a sales effectiveness tool determines how well your sales team converts leads into paying clients.
We'll go over all you need to know about evaluating and analyzing your sales team's effectiveness in this article (including some common misconceptions about the process).
You may focus on closing deals more rapidly by improving the process when you measure your team's sales performance based on effectiveness. This strategy will directly affect your bottom line.
Strategies to make your team more effective
The effectiveness of your sales team will be determined by the goals of your company and how the c-suite and sales leaders prioritize various key performance indicators.
For example, a startup or small business may be entirely focused on lead generation, the volume of sales opportunities, and win rates.
On the other hand, an enterprise organization may be trying to increase sales productivity and revenue.
Sales managers must grasp what is most important to their firm within a specific time period in order to effectively gauge sales effectiveness. They must align their sales strategy with the company's objectives and closely monitor the sales figures that result. This is how you determine the effectiveness of your sales efforts.
Metrics to Better Understand Your Sales Effectiveness
The following sales metrics may assist you to measure the effectiveness of your sales force, depending on your company's goals and priorities.
This list is not exhaustive, and it should not be applied to every business or organization word for word. Identifying the key to estimating sales effectiveness is to do it in accordance with your organization goals.

Per cent of Sales Reps Achieving Quota
Determining how much of your sales force meet their quotas is one of the easiest ways to measure sales effectiveness.
Average new deal size may be one of the finest KPIs to look at for firms wanting to grow their income with larger accounts.
Average deal size can be used as a stand-alone indicator to determine whether your sales force is effectively nurturing relationships with high-value clients.
It can also assist you in determining the sales velocity of your team.
Simply said, sales velocity is a measure of how rapidly your company makes money. It has the potential to be a major predictor of long-term viability and growth.
We can deduce from the above sales velocity calculation that a shorter sales cycle means more money gets into the company faster.
If your income or profits are stagnating, it's time to look at how rapidly your salespeople move prospects through the sales funnel.
Of course, this is yet another statistic that does not apply to all businesses or industries. Some items or marketplaces, particularly those with larger price tags, require a lengthier sales cycle.
The length of the procedure is less essential than whether it has been optimized versus industry standards. If the industry standard for sales cycles is 45 days, but yours takes 63, you're almost certainly losing money.
Here are the 5 Measures to  Make Your Sales Team More Effective
When you decide to start assessing your team's sales efficiency, it might be difficult to know where to begin.
Because this type of study is so customized to each organization, there isn't a single formula that will reveal everyone's strengths and places for improvement.
As a result, the steps below will get you well on your way to assessing your team's efficiency in the areas that mean the most to your company.
Goal-setting is the first step in determining sales effectiveness for your company. Spend time with your c-suite and sales team members setting goals using the SMART goal framework if you haven't already.
These objectives will serve significant benefit for your team in determining the effectiveness and efficiency of their sales efforts and the overall process.
Then, using your SMART goals as a guide, figure out the KPIs and sales indicators you'll need to monitor. If you're stuck for ideas, start with one of the metrics we discussed previously in this post.
If your team is more experienced with this type of measurement and analysis, you might want to consider widening your scope of KPIs by tracking both leading and lagging indicators.
 

Analyze Current Benchmarks
After you've defined goals and determined the KPIs that go with them, you'll want to assess your present performance. You won't know how far you've come unless you know where you've come from.
You'll start to see benefits at this point in the process. You may start fine-tuning the procedures around the goals you're aiming for and the KPIs you'll need to achieve them once you've narrowed them down.
Take as much time as you need to study and improve your sales process — the most successful teams have a well-defined structure in place.
Measuring the same effectiveness includes the same methodologies to improve different parts of your performance.
As your team begins to meet their effectiveness goals in one area, it's important to set goals and track KPIs for the next area of expansion.
CONCLUSION
Mindtickle Learning approaches your company with an objective mind and a desire to learn more about your objectives. Our sales skills and award-winning learning services add value to your organization, allowing you to achieve faster outcomes. We can promptly create a sales training performance solution centred on the behaviour, tools, and process adjustments you require when we link the breadth and depth of our portfolio and experience with your specific objectives and lead people and teams to success. We believe that Sales Effectiveness is achieved when your salespeople engage consumers before they reach their most critical moment in the purchasing process. As a result, they are completely prepared to discuss with consumers and provide them with a competitive advantage that speeds up their outcomes. This strategy empowers salespeople to act as strategists for your company, discovering and advancing the highest-yielding pipeline prospects.