CPQ Software: Its Value For Organizations, Employees, And Customers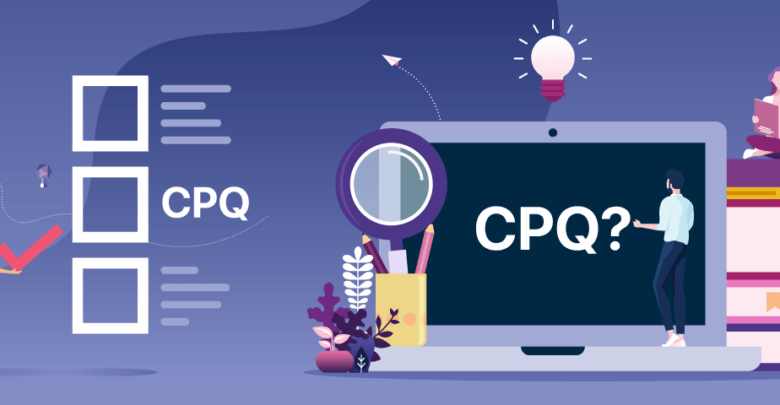 CPQ Software: Its Value For Organizations, Employees, And Customers
Many companies sell complex configurable goods and services. The prices of these goods and services aren't fixed, and they depend on the options chosen and their associated parts. Since each component can have many interconnections, it is a difficult, time-consuming, and risky task to configure these products manually and at the same time calculate their prices. Configure Price Quote or CPQ software system enables you to automate the price management and configuration of complex goods. This, in turn, helps you organize a smooth sales process. Read on to get a detailed understanding of CPQ.
CPQ or Configure Price Quote software: What you need to know
CPQ refers to a software program that is used to create customized configurations of complex products that comprise numerous interconnected options. Then this software is used to calculate precise price quotes and send clients tailored proposals.
This software is mainly used by the sellers of products that are configurable in nature. These products give buyers the options of choosing the colour, size, assembly set, etc. 
Using the best cpq software for small business helps any such player in the market immensely. This software system combines all the rules of configuration that are related to the design features and the physical process of the product, along with the marketing constraints and price. Therefore, it can be said that CPQ is beneficial for both buyers as well as sellers.
Advantages of using the CPQ system
CPQ software system simplifies and accelerates the selling of complex products. These digital systems provide sales representatives with a significant competitive advantage, eliminating costly errors and shortening their sales cycle. Interacting with CPQ-equipped companies is also a benefit for customers.
Benefits for various organizations
Improves the efficiency of sales operation:
Various business operations get automated with the help of the CPQ software system. This automation enhances the efficiency of business operations. This is because sales managers can spend more time on customers and other important business processes.
More sales opportunities:
This intelligent and automated system has the ability to find more opportunities for bundling, upselling, as well as cross-selling as compared to human employees.
Benefits for employees
Sales managers get a more convenient way of calculating and generating accurate price quotes in a short period.

It helps production workers to minimize mistakes and rework, which enables them to conform to the specifications better. This is particularly important in industries that have regulated security requirements.

It benefits logistics and delivery specialists by giving them clear instructions on the entire process of packing, transporting, and assembling the final product.

It gives the financial specialists a clear picture of the actual prices and the margin restrictions.
Benefits for customers
The customers or buyers will not have to wait for a long time just to get a piece of information, and hence, it can help them save their precious time. 
CPQ doesn't compromise on accuracy. Customers can get accurate, error-free quotes, thanks to the seamless coordination it enables among departments besides offering real-time updates.
The bottom line is that investing in CPQ software is a great idea for businesses that sell or deal in configurable products, as this will accelerate their growth and ultimately benefit them. Businesses can also invest in the best cost estimating software to increase their sales and revenue. Not just that, it also helps employees and customers alike.