Benefits when you buy Bike Insurance Online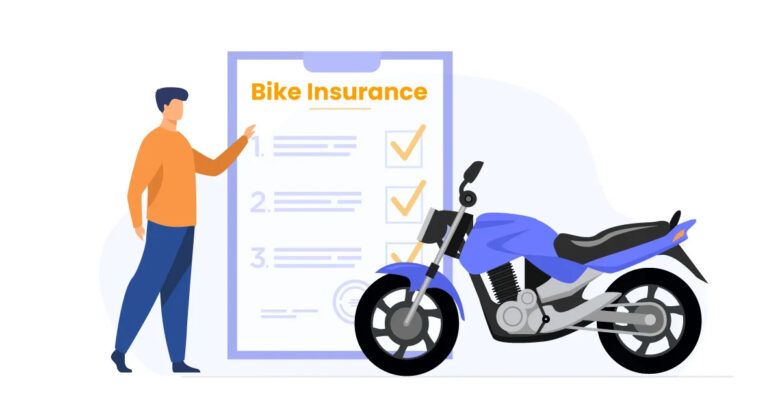 Getting a bike for the first time is exhilarating. It is also a moment that brings on responsibility  – you have to not only follow safety rules and traffic laws but also practice enough to be a safe rider on the road. Bikes in India are more prone to accident conditions due to current road conditions. So, it is essential to protect our bikes with a suitable two-wheeler insurance policy.
In India, the Motor Vehicles Act enforces that all riders on the road have at least basic two-wheeler insurance in place at all times. Along with this, having a bike insurance policy can shield you from potential liability or damage problems which is very advantageous for you financially.  In India,  majorly there are two types of insurance policies –
Third-Party Liability Insurance – The insurance protects you in case of an accident involving a third party that results in damage to the third party or his/her property, and it also protects you from any financial or legal liabilities that arise from any unforeseeable circumstances.
Comprehensive Two-Wheeler Insurance – This offers a wider coverage and is more beneficial as it protects you and your vehicle from all costs. This insurance policy offers personal accident protection and protection against man-made disasters and also covers third-party liabilities.
You can buy bike insurance either through agents offline or online through the insurance website.
We would recommend buying insurance policies online for the following reasons
1. Easy Comparison
When you buy insurance online, be it any type of insurance, comparing different companies and policies are extremely easy and help you make an apt decision. When you compare insurance policies before buying, you can analyze the features, benefits offered, the claim process, and the costs involved seamlessly – and take a decision that works best for you. It's also the best way to be aware of the different advantages and disadvantages involved in buying different types of policies.
2. Convenience
We can all agree that online shopping is the most convenient way of buying anything! Everything is just a click away – even in insurance, you can buy two-wheeler insurance just by the touch of a button. Apart from that, the entire process of buying is completely hassle-free, and you can buy the policy irrespective of the location and time you're in.
3. Unbiased 
Another great thing about buying insurance online is that you will find all sorts of information online – it'll b completely unbiased, and you can make a choice at your discretion and understanding. The more opinions, the more perspective you will have and the better choice you'll be able to make…
4. Personalized 
The best thing about an online insurance experience is that you do not have to bear the hassle of a middleman. The entire process is between you and the insurance company directly – which makes it a personalized experience done at your own pace.
Buying online is also a cost-effective way of buying an insurance policy, and you can easily purchase bike insurance by visiting the Chola MS website.