Are You Planning to Buy a Home? Must Follow These Easy Steps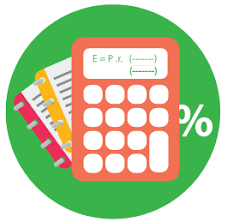 According to a report, the Indian home loan market is expected to grow at a CAGR of around 22% during 2021-2026. Factors like lower cost of borrowing, attractive schemes from developers, easy documentation, monetary measures, and several government policies have fuelled India's housing loan market. 
Therefore, considering all these factors, if you are planning to buy your dream house this year at best terms, you must keep in mind certain things before taking any financial assistance for the same. 
Here is a list of some simple steps that you must follow to ensure a wise decision.
Step-1 Check your home loan credit score
If you are planning to buy a home through a home loan, you must have a credit score of 750+. A higher credit score is an essential factor in securing a loan at best terms, which reduces the total cost of borrowing. Keep track of your three-digit score and work on improving it before taking a housing loan to minimize your monthly obligations. 
Step-2 Know the eligibility
Home loan eligibility depends on repayment capacity, credit score, age of the applicant, income, employment status, existing debts or loan, etc. 
Several lenders offer an online house loan eligibility calculator to ensure hassle-free loan processing and approval. The eligibility parameters vary from one lender to another. You must fulfil the required eligibility criteria demanded by your chosen lender to acquire loan approval.
Step-3 Decide the down-payment
Though lending institutions offer a high loan to value (LTV) ratio, it is imperative to save a fair percentage of the housing loan amount for the down payment. The larger the housing loan down payment, the lower the monthly instalments. 
Step- 5 Figure out the monthly home loan instalments
A housing loan can extend up to 30 years. Therefore, to efficiently manage monthly instalments for such an extended period, you must strategize a prudent plan. As per financial planners, your combined EMIs for all your loans should not exceed 45-50% of your monthly disposable income. 
Hence, it is best to use a home loan EMI calculator and consider other factors, including loan amount, interest rate, and loan tenor, to evaluate the monthly payable EMIs.
Step-6 Check prepayment charges and additional costs
While planning to buy a house, it is essential to know if your repayment plan includes foreclosure of the housing loan and whether you have to pay the penalty charged by the lending institution. 
As per the RBI regulation, lending institutions are not supposed to charge any prepayment penalty in floating-rate home loans but may do so for fixed-rate house loans. Apart from these charges, there are several other costs, including registration fees, stamp duty amount (the first two factors depends on area), service charges demanded by real estate agents, mortgage brokers, house inspector, land surveyor etc. Knowing these amounts beforehand can help you to decide the initial as well as total house loan cost. 
Step-7 Compare lenders and choose the right one
After getting a clear idea about the housing loan eligibility, costs, including down payment and other charges, interest rate, EMIs, you must tally these factors with several lending institutions and choose the one that suits you best. 
Some financial institutions offer house loan at the best home loan interest rate. These HFCs also provide pre-approved offers to make the loan availing process easier. These offers are also available in other financial products like housing loans, loan against property and many more. You can get your pre-approved offer by providing a few essential details like your name and contact number.
Step-8 Select a property
After deciding on your housing finance, the penultimate step includes selecting a suitable property that has all the features and amenities you are searching for. 
Buying a housing(whether it is for the first time or not) involves a lot of planning and checking. And if you are willing to do so by availing of a housing loan, you must fulfil several eligibility parameters and check certain factors beforehand.