Apply For a Credit Card Online By Comparing Offers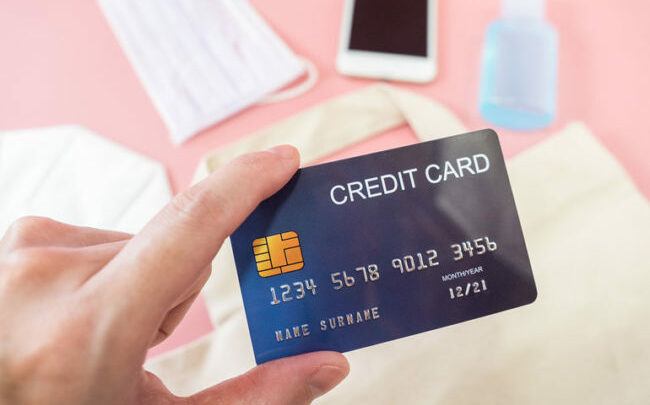 The popularity of credit cards is increasing as more and more people choose credit cards as their preferred payment method. There are thousands of online purchases being conducted every day, from gadgets to groceries, and people these days want to be rewarded for their purchases. 
Almost all leading banks and non-bank financial companies offer credit cards with exclusive features and benefits for online shopping. As an added benefit, many cards come with co-branded benefits and generous online shopping rewards that can be used across all platforms.
Following is a list of a few benefits that you need to take into consideration when applying for an online credit card
Earn a cashback every time you shop
Before you apply for a credit card, it is important to note that a credit card's most basic benefit is a cashback program. By spending money and getting real value in exchange, you can earn rewards, later converting them into cash, vouchers, or other items.
Shop at our partners for discounts
There is no doubt that everyone has a favourite store in which they shop a lot. If you do a lot of shopping at e-commerce sites, you would want to select a credit card that offers you maximum rewards for shopping at that particular online store before sending a credit card application.
The milestone gift card
When you reach certain milestones in your financial life, your card provider is likely to offer you gift vouchers. When you spend a lot of money, you have the opportunity to qualify for these vouchers and purchase products with them.
Shop online and earn bonus points
Credit card companies offer bonus points on online purchases to encourage consumers to shop online. You will be able to redeem 10X reward points for gift cards, voucher recharges, statement credits and many other things.
Bonuses and additional benefits 
Several credit card companies offer additional rewards when you use a particular portal. Those who choose to use these portals can take advantage of these additional discounts. 
Top credit cards that offer special benefits and rewards when you apply online
Bajaj Finserv RBL Bank Platinum ShopDaily SuperCard
RBL Bank is among the world's fastest-growing commercial banks and is rapidly expanding. The RBL Bank offers a wide range of credit cards suited for different needs. Customers can choose from several credit cards specifically designed to meet their needs. Using the Bajaj Finserv RBL Bank Platinum ShopDaily credit card, you can earn 5% cashback on every purchase made on grocery products. RBL Bank's official website allows you to perform the credit cards application process easily and conveniently. You can also use the RBL Bank website to deposit credit card payments to RBL.
Amazon Pay ICICI Credit Card
If you're planning to perform the credit cards application process for this ICICI credit card, join the Amazon Prime program to get 2% higher cashback on Amazon purchases since Prime members get better cashback offers for Amazon purchases. You will receive 1% cashback on all other purchases. Amazon is one of the most popular e-commerce platforms you can use, selling everything from furniture to electronics to stationery to food. Therefore, whatever you need, you will be able to find it on Amazon, and if you use this credit card, you will be rewarded handsomely.
HDFC's MoneyBack credit card
Use this card to enhance your credit score and save money simultaneously. Because of its cashback perks, you'll save money on every purchase you make. Every time you spend Rs. 150, you will get two reward points and twice if you shop online. You can redeem these points for gifts or air miles with an exclusive rewards catalogue. However, you must have a minimum of 2,500 points to redeem it.
Read more interesting articles.