Always Have Hygiene Wash Using Naturally Made Products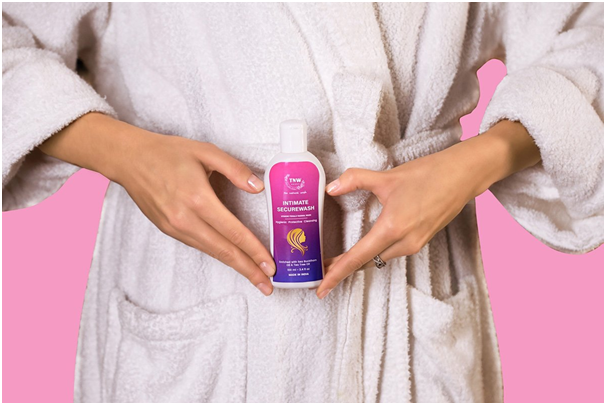 Staying clean and hygienic is not only washing face and body, you need to focus on Intimate wash as well. Especially for women, cleaning intimate parts is a must-follow choice. You never know the germs and dirt present in your intimate part that's why you always ought to focus on special care. If you step forward to purchase products for an intimate wash then go natural. In particular, intimate wash that is made from Ayurvedic ingredients for a healthy and clean vagina must always be your choice.
If you look at The Natural Wash Intimate Secure Wash then the components available are Aloe Vera, Cranberry, Pomegranate, and Tea Tree oil. All these ingredients help a lot to nourish as well as brighten the skin in that area. At the same time, the skin in that part is soft and delicate so using natural ingredients is advisable. At the same time, you can witness that the area is hydrated once using it.
You can carry this kit anywhere especially on the occasion of using public toilets. Of course, you will frustrate by seeing its dirt and smell right? For sure, the public toilet has a lot of bacteria so it will cause so many issues like bacterial infection as well as UTI's. No worries Ayurvedic intimate wash contains enriched oils and Aloe Vera and some other fruit extract so it will help you stay away from those issues. Alongside it is Sulphate and Paraben free thus you never get any sorts of irritation.
If you have an itchy and smelly vagina then it will give you relief and you no need to worry it will maintain the pH level of the skin so you can use it anytime.
Get quick and healthy hand wash:
Thru washing hands is an essential thing even before the Corona crisis not everyone follows it. But at present washing hands in a proper way gets included. When it comes to washing hands you all go for soap. Washing hands with soap isn't an ideal thing. At the same time, even though you wash and sanitize your hands the things you touch surely contain germs and bacteria. Can you wash those things with soap?
Of course, you won't right? Thus replace your soap with TNW Instant Disinfectant Spray for proper and hygiene sanitizing. You all set to use this sanitizing spray anywhere such as hands and then the objects you are going to touch and so on. By means of using this spray, you can remove bacteria as well as viruses surround you. This spray is made from alcohol thus it will stand against viruses and will protect you.
Before touching any objects such as groceries, keys, money, wallets, doorknobs, car steering, car seats, bike handles, shoes, bags, and so on you need to spray it and then use it with proper hygiene. You can't able to see viruses and bacteria. Therefore for instant disinfection, you need to spray this quick formula spray for hygienic sanitation. You all set to take this spray anywhere as well.
Also read: Step by Step Instructions to Beat Stress and Pressure through Yoga