Which is the Best Vitamin C Serum for Face?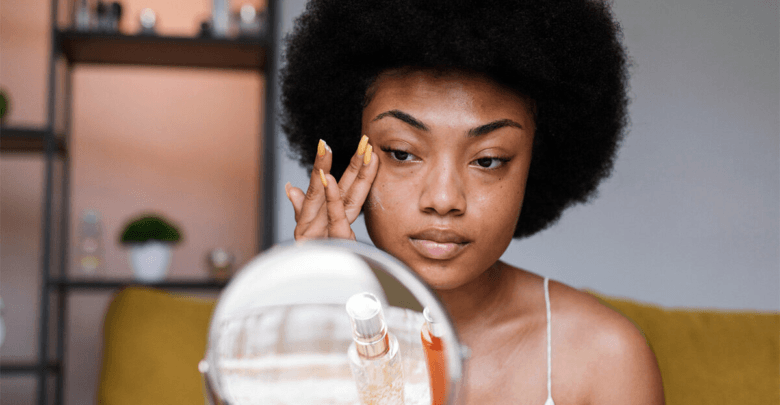 On a daily basis, we wear clothes to protect our bodies or shoes for our feet, but how do we protect our skin? The skin is a vital organ for the proper functioning of the body. It regulates body temperature, and fluid balance and serves as a barrier to the outside environment. However, it is completely exposed. Solar radiation or other external pollutants can harm our skin day after day. One of the main consequences is the so-called photoaging. More wrinkles, spots, and less elasticity. To combat these effects and provide rigorous care for our skin, the best vitamin c serum for oily skin has arrived. Do you want to know more?
The most important
There is a lot of hydrating power in the face serum. It penetrates deeply into the skin thanks to the potency of its active components.
Antioxidants like vitamin C are essential to keep your body healthy. The effects of free radicals are mitigated, and photoaging is avoided.
The vitamin-C serum can significantly slow the aging process. Reduce the appearance of fine lines caused by frowning and other facial expressions, as well as any blemishes. Further, it promotes collagen production.
Best Vitamin C serum for the face on Market
Gosh-C Vitamin-C Serum For Skin Brightening, Anti Ageing& Hyperpigmentation, 30ml. Its natural formula with a high concentration of vitamin C protects the skin from premature aging by fighting against oxidative damage and leaves the skin more luminous and with an even tone. It also includes hyaluronic acid, potassium sorbate, aloe vera, radish root extracts, and D-panthenol, xanthan gum, zamea, essential oils, and glycerine that brighten, nourish, and hydrate skin for optimal results. There is the option for normal to oily skin with 20% vitamin C, and one for dry and sensitive skin with 7.5%.
Gosh-C Vitamin-C Serum has all the qualities of the best vitamin C serum for hyperpigmentation in India. This serum is one of our recommendations because it only uses natural, vegan ingredients and completely avoids any type of irritant or toxin. It also limits preservatives to a minimum, which helps avoid the compounding effect of cosmetics. This can be seen on its expiration date, 2 years even if the container is closed. Its texture is watery and its packaging is sustainable.
Visibly reduces wrinkles and expression lines, as well as helps to reduce blemishes. Firms and rejuvenates the skin, effects that will be visible with few applications of the product. This serum is free of potentially irritating chemical compounds.
In what ways does using vitamin C serum help?
The basis for using serum rich in vitamin C is the advantages and properties that it brings to our skin. In addition, incorporating vitamin C through the skin is a practical, comfortable and effective alternative. With the serum with vitamin C, the skin will be protected against the effects of solar radiation and other external agents.
On the other hand, the serum with vitamin C attenuates wrinkles, expression lines, and even blemishes. All of them are signs of aging, which the serum combats effectively by different mechanisms. All in all, the skin will look healthier, brighter, and rejuvenated.
In short, the serum with vitamin C is a component that cannot be missing from your facial care routine. Vitamin C is a powerful antioxidant that ensures the internal and external health of the skin.