What Type of Bed Bug Treatment Approach Works Best?
Getting rid of bed bugs is no easy task. That's why you should know the best treatment approach to prevent bed bug recurrence in the future.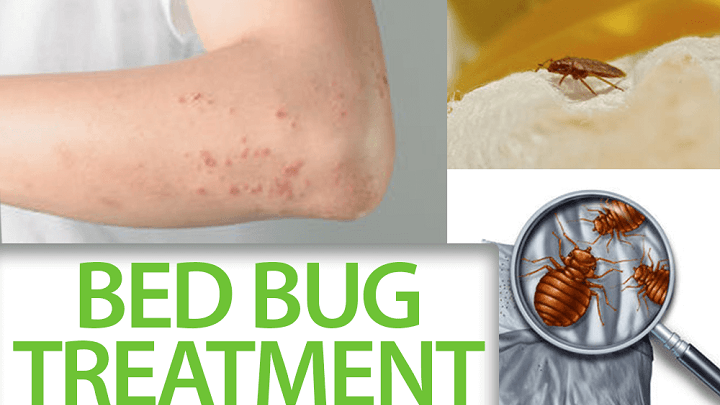 Bedbug infestations have been slowly recurring in the past years. But in order to know why they keep coming back in a short span of time, we must also understand how they reproduce. Did you know that a single bed bug can lay 200 to 250 eggs in her lifetime, which hatch in 6 to 10 days? Now imagine a few of them reproducing under your pillow alone. That's too much to handle for a single homeowner.
Nowadays, bed bug treatments have also improved to offset this complicated pest problem. New technology and equipment are currently being developed to effectively eradicate bed bugs and prevent future infestations from happening. If you're not yet updated on the latest bed bug treatment trends, here are among the best bed bug treatment approaches you should consider for your home!
Who would've thought dogs are able to help you with your bed bug situation? We all know dogs have a more sensitive sense of smell, a characteristic that pest control experts don't have. Thus, pest control companies have been training K-9s to accurately locate bed bug infestations throught scent of smell with high accuracy. This is a faster way to facilitate and speed up the process of locating the bed bug infestation as compared with manually going through the items in your room. They can inspect more rooms in a short span of time than any pest control expert. The faster the inspection, the quicker the intervention.
2.  Insecticide treatments
Another way to effectively eradicate bed bugs in your home is the use of insecticide treatments. Contrary to store-bought DIY bed bug sprays and insecticides, professional pest control companies use a specific type of chemical treatment depending on the kind of pest being treated. Moreover, such treatment is way more effective than any DIY solution out there. Instead of wasting money on DIY treatment approaches that only provide a temporary fix, better let your local pest control company initiate the chemical treatment process for you. Not only is this less time consuming on your part but also a guaranteed long-term solution.
3.  Thermification
Are you concerned about the side-effects of insecticide treatments? Don't worry because there are a lot of treatment options you can choose from, and it doesn't always have to require any harmful chemicals. A good chemical-free bed bug treatment method is a bed bug heat treatment. This uses heat to eradicate such pests as long as the temperature is maintained at 113°F or higher and they are exposed to heat for 90 minutes or more. This kills all bed bug life stages, including eggs, to prevent unexpected recurrence in the future.
4.  Steam cleaning
Another effective way of using heat to kill bed bugs is steam cleaning. It can also provide enough heat to expose bed bugs at high temperatures that are enough to kill any eggs, nymphs, and even adult bed bugs. To effectively contain bed bug infestations using steamers, consider the following tips when doing so:
Use a heavy-duty, industrial steam cleaner. The steam cleaner you have lying around your house might not be the best choice for the job as it doesn't provide enough heat for treatment.
Move items away from walls, such as beds and furniture, to effectively treat hidden infestations in cracks and crevices.
Seal cracks and crevices that might be a potential breeding ground for bed bugs to prevent future infestation from happening. Remember, these guys might be small but they don't need a bigger space to lay multiple eggs.
Use a brushless tip attachment for your steam cleaner to let steam pass through small cracks and crevices.
5.  Vacuuming
Vacuuming is also effective when sucking clumps of bed bugs gathered together. However, disposing of the bed bugs is also an important step in the process. Ignoring this step along with poor application will only just worsen your bed bug problem even more. Make sure the suction of your vacuum is strong enough. After using the vacuum, make sure to clean the filters properly and wash the container with soap and hot water to ensure the bed bugs are killed completely.
Be mindful
With the right knowledge and skills, getting rid of bed bug infestations as well as preventing them from happening will never be that hard as long as you apply the best treatment approach for your home. You can apply DIY solutions for an easy fix but note that its effect will not be long-lasting and beneficial for you financially. For your peace of mind, it's best to consult a bed bug exterminator in Owings Mills, MD, to get rid of your bed bug problem right away and know the best treatment plan for your home. A professional pest control expert will guide you through the process and give you tips and advice to maintain the effectiveness of the applied treatment.