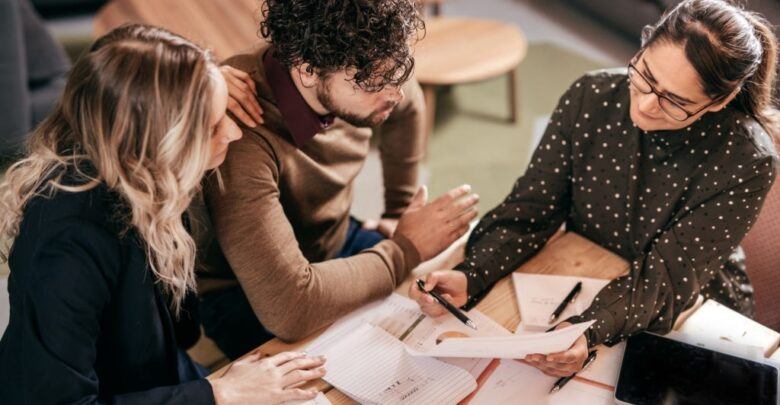 In recent years, many people have migrated to Canada for work and settlement. If you are married and planning to settle in Canada, you need to apply for Spouse Visa Canada. Immigration, Refugees and Citizenship Canada (IRCC) allows visa sponsorship for your family and dependents. You can find below all the information regarding the visa sponsorship for your spouse.
When can you apply for sponsorship?
You can apply for family sponsorship Canada if:
You are 18 years old,

You have citizenship or permanent residency in Canada, and

You can provide for the financial and basic needs of the sponsored person.
If you fulfill the above eligibility criteria, you can start a visa sponsorship application for your spouse or family.
What documents do you need to submit as evidence for your marriage?
If you are applying for a visa sponsorship for your spouse or partner, you need to submit the following documents as evidence:
Marriage certificate

Wedding invitation card or email

Wedding photographs

Proof of marriage registration with your government

Relationship Information and Sponsorship Evaluation form
You need to submit any additional two documents from the following:
Joint Property papers

Joint bank accounts details 

Utility bills 

Identification proofs 

Tax forms with the same address
What is the process of sponsorship visa application?
There are two parts for the application of spouse visa Canada:
Your sponsorship application

Your spouse's permanent residency application
You need to submit both applications together. You can follow the following steps to start your applications:
After checking your eligibility, you can get the application package from IRCC. The application package includes the following:
A checklist for documents required for you and your sponsored person

The forms to be filled out by you and the sponsored person

Instruction guides on how to fill the forms
You must read and follow the instruction guides carefully. You must provide true and complete information in the application forms. 
After filling the forms, you need to submit the application fees. The breakup of application fees is:
Sponsorship fees – $75

Principal applicant processing fees – $475
Please note if you have dependent children, you need to submit an additional $150 for each child.
Fees for Right of permanent residence – $500

Biometrics fees – $85
In case of any additional requirements, you may need to pay for the following:
Medical exam and certificate

Police certificate
You will have to pay the application fees online. The instruction guide is going to provide you all the details related to the application fees. 
The next step after paying your application fees is to submit your forms. You can mail your forms through a courier service. You can find the mailing instructions in the guide. 
In case you have not paid the application fees or your forms are incomplete, your application will get returned. 
After your forms have been successfully submitted, the application processing is going to start. During the processing, you are going to be asked to submit additional documents. You need to submit the following for the sponsored person:
Medical certificate

Police certificate

Biometrics
You may also be asked to submit additional information or documents if required by the immigration department.
What happens after the submission of the application?
After you have applied for family sponsorship Canada, it takes around 12 months or more to process your application. During the processing,
Your application may be returned if it is incomplete or you did not pay the application fees,

You are going to receive the following if the processing begins:
Application number

Receipt acknowledgment
During the processing, the immigration assesses the following:
Your sponsorship eligibility

Permanent residency application of the sponsored person
What happens if your sponsorship is refused?
If you are refused sponsorship you can choose from the two options:
Continue with the permanent resident application of your spouse or family

Withdraw your applications. ($75 sponsorship fee is non-refundable. Your remaining fees are refunded.)
However, if your sponsorship application is accepted, the immigration department would continue processing your applications.
Do you need to maintain a bank account balance for sponsoring your spouse in Canada?
If you are applying for a spouse visa Canada, you do not need to show any minimum amount of bank balance or income. However, you need to sign an undertaking that you can provide for the financial needs of your partner. 
Can your spouse live in Canada during the application process?
If you want your spouse to live in Canada during the application process, you can apply for their temporary visa before submitting your applications. If you have submitted the applications, you may face difficulty in getting a temporary visa. However, you can consult your visa officer for the same. 
Once your application is approved, your spouse or family members will get permanent residence status. They can live and work in Canada from thereon. The process for family sponsorship Canada is the same but the processing time varies for each member.