The 5 Best Drone Cameras In India That You Can Buy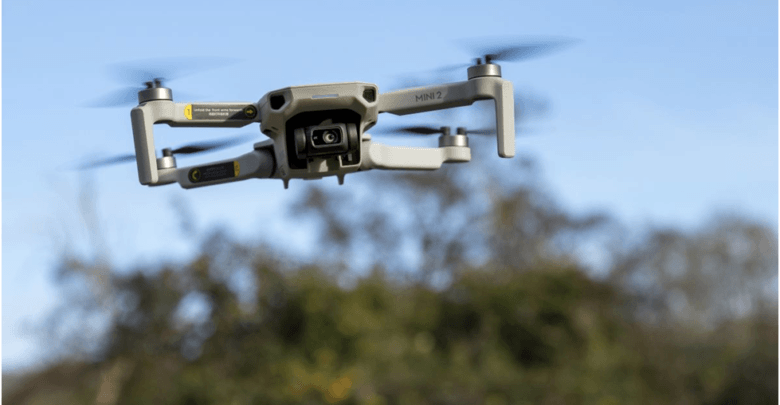 Imagine sitting on top of a hill with a breathtaking view! Imagine taking aerial photographs with a drone camera! Sounds wonderful, right? The best drone cameras play a significant role when taking professional aerial photographs. All filmmakers, vloggers, and photographers utilize drone cameras to produce visually attractive images.
You can always rely on drone cameras, whether traveling to exotic locales or planning an event requiring fantastic photographs. Drone camera price in India is affordable and available in wide ranges.
India's Most Reputable Drone Cameras
These choices should be considered when searching for the finest drone cameras in India.
Shyona wifi HD Camera Quadcopter
The Shyona wifi HD camera drone tops our list of the finest drone cameras available in India. This drone camera price is reasonable and provides customers with HD photographs and movies. The Shyona drone camera features dual cameras, one of which is equipped with a wide-angle lens. Dual lighting and robust motors also contribute to the drone's sustainability. The optical flow function adds to the appearance of scene point motion.
Additionally, you can effortlessly switch between cameras and capture selfies with the hand motion function. However, the drone must be charged for at least forty minutes before use. Other features include trajectory flying, auto-return with a single button, handlessness mode, 360-degree rolling, and phone control.
Foldable Hillstar Pioneer Remote Control Drone
The Hillstar Pioneer Drone is next on our list of the best drone cameras in India. This drone weighs very little and can fit in the palm of your hand. Its little size makes it an ideal travel companion. This drone has several functions, including a twin HD camera, Headless mode, Altitude mode, 360 Flip Stunt, Gesture selfies, and more. These characteristics make this drone the perfect alternative for experts and novices.
This Hillstar Pioneer drone has a main camera with 7 megapixels and a secondary camera with 2 megapixels. Additionally, this drone has a flight duration of six to eight minutes and a necessary charge period of sixty minutes. Moreover, the drone may be operated through a wifi application. The drone's twin lights also make it suitable for nighttime flights.
Wembley Camera Drone
Next on our list of the finest drone cameras in India is the Wembley drone. This drone is highly portable due to its extremely low weight. Additionally, the build quality of this drone makes it sufficiently durable. The Wembley drone is packed with advanced features and a 1080P HD camera, allowing you to enjoy exceptional real-world experiences. The hand gesture feature allows for automatic photo and video capture.
Additionally, voice control is compatible with this drone. Therefore, you only need to issue commands such as "Fly," "Turn left/right," "Rise," etc. In addition to the remote controller and built-in G-sensor, you can also control the drone with the aid of the G-sensor. Other features include Trajectory flight, a gravity sensor, a 360-degree flip, and altitude maintenance. This drone has a flight time of 26 minutes.
Sellingzon Drone Camera
We have included this Sellingzon drone at a slightly higher drone camera price point on our list of the best drone cameras in India. This drone comes with a remote control, battery, wind leaf, USB charging cable, and a protective frame, among other accessories. This drone has a 480p camera, allowing you to take excellent photos and videos. You can also effortlessly switch between cameras and capture selfies using hand gesture mode. Other features include Optical flow, Follow me, HD wide-angle lens, Headless mode, 360-degree flip, and many more.
Globally Innovative Drone Camera
The Globe Crafty Drone rounds up our list of the top drone cameras in India. This premium drone is brimming with incredible features and supports dual cameras. It can easily reach altitudes of 85-90 meters and stay airborne for 13 to 15 minutes. This drone's recharge period is around one hundred minutes. This drone has a collapsible design and is small in size.
Trajectory flying, aerial photography, mobile control, 360-degree flip, headless mode, and gesture control are other capabilities. You may also choose between the three-speed levels and operate the drone according to your needs. This drone can take off and land with a single button push. Quite user-friendly!!
Best Drone Cameras: Concluding Remarks
Drone cameras have existed for some time, but only lately have they gained popularity in India. Unmanned aerial vehicles equipped with cameras and capable of remote control are drone cameras. They are often used for photography and cinematography and may capture photographs and films from unachievable angles.
There is no question that Drone Cameras are gaining popularity in India. A Drone Camera is essentially a remote-controlled flying camera. Drone Cameras may be used for several reasons, including collecting photographs and films from a new vantage point and delivering items to inaccessible areas. In addition, the government also uses drone cameras for surveillance purposes.
There are several problems with Drone Cameras, including privacy concerns and the possibility of misappropriation. However, the benefits of Drone Cameras far outweigh any potential disadvantages, and they will likely grow in popularity over the coming years.
To talk about other best cameras in the market, there are several key factors to consider to ensure that you choose the right device for your needs. The first factor to consider is the type of photography you will be doing. Before making a purchase, research the different options available and read reviews from other users to get a better understanding of the capabilities and limitations of each camera. By considering all of these factors, you can ensure that you find the right camera to meet your needs and help you capture amazing images.