Overview of Non-Medical Expenses Rider in Health Insurance
Health Insurance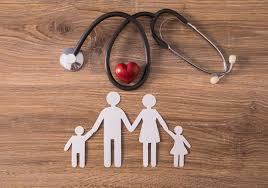 Health insurance is undoubtedly the most recommended investment in today's day and age. With the facility of a health insurance policy, you no longer need to worry about the soaring cost of medical treatments. When a medical exigency strikes, finances is the last thing you must worry about and instead focus on securing the right treatment. So, buying a health insurance is the most appropriate backup plan that helps to tackle medical expenses. Also, with such personal investment, you can avail all essential treatments without having to disturb your other investments and use you hard-earned money.
But, when it comes to settlement of health insurance claims, the regulatory body, IRDAI (Insurance Regulatory and Development Authority of India) has certain restrictions with what expenses an insurance company needs to compensate for. These restrictions are laid down to protect the interest of the insurance companies from being misused and are called as non-medical expenses. These non-medical expenses remain the same for all the types of health insurance plans that you buy.
So, is there a way to get these expenses covered as part of your insurance policy? The answer is 'yes', with a non-medical expense rider. Since this is an optional feature that can be opted for, the premiums are also affected when you buy one. However, the benefits of buying one are greater than its cost.
Let's look at the different non-medical expenses which are otherwise are excluded from the amount of claim settlement if not opted for as an additional rider.
Non-medical expenses that form part of room charges
When a patient is admitted for treatment, these are some of the commonly used items that included in your claim if opted for the non-medical expense rider –
Hand wash
Tissue papers
Toothbrush and toothpaste
Comb, caps, slippers
Housekeeping charges
Pulse oximeter charges
Non-medical expenses that are a part of treatment charges
Examples of some treatment charges that are covered by the optional non-medical expense rider –
Charges for registration to the hospital
Containers used for urine collection
Charges for reservation of blood required for the patient
Blood grouping and cross matching of donor's samples
HIV Testing Kit charges
Spirit, disinfectant, hydrogen peroxide
Infusion pump cost
Dietician charges
Charges for vaccination of the patient
Non-medical expenses that are included in procedure charges
X-Ray charges
Cottons and bandages used
Instrument charges for arthroscopy and endoscope
Aprons used in the process
Surgical blades
Harmon scalpel
Drills used for surgical process
Other expenses that are classified as non-medical expenses
Needles, syringes and sterilised injections
Gloves
Any washing charges
Additional gels used for digestion
Fees for referral doctors
While the above-mentioned expenses are included in the claim settlement amount, the ones mentioned below are not covered even if such non-medical expenses rider is purchased –
Baby food charges
Baby utilities charges
Beauty services
Buds
Carry bags
Email/internet charges
Food charges (other than patient's diet provided by hospital)
Laundry charges
Mineral water
Sanitary pads
Telephone charges
Guest services
Diapers of any type
Television charges
Extra diet of patient (other than that which forms part of bed charge)
Birth certificate charges
Courier charges
Medical certificate
Medical records
Photocopies charges
Sugar free tablets
Creams powders lotions
Conveyance charges
Diabetic footwear
Special nursing charges
Attendant charges
Although these costs do not add much amount, but it is safer to have a comprehensive coverage by your insurance provider with the help of a non-medical expense rider. Be it critical illness insurance or individual or a family floater policy, make sure to get the non-medical expense rider to ensure a complete coverage of your insurance policy. Insurance is the subject matter of solicitation. For more details on benefits, exclusions, limitations, terms and conditions, please read sales brochure/policy wording carefully before concluding a sale.