In 9 Easy Steps, Find the Best POS For Your Needs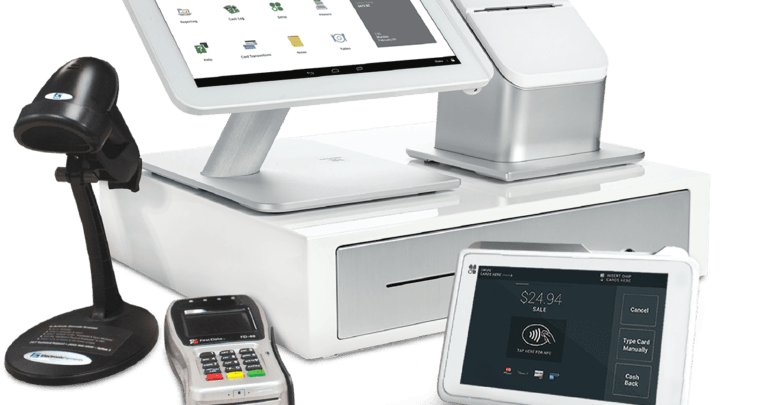 Your point-of-sale system includes all of the automated sales and marketing features you'll need to manage your company.
We've compiled a list of the top 9 point-of-sale software systems to think about. Make sure you identify and demand your must-have features as you browse through our list and, more importantly, as you interact with these suppliers. As you consider your options, you have the upper hand.
Demand that these providers demonstrate that their systems can meet your needs across your company's specific sales process.
Most of them will gladly walk you through various aspects in order to win your business. Make them work for it.
1.Stripe Payments 
Stripe Purchases is a popular payment option for online merchants, but it also accepts in-store payments and is ideally suited for companies that sell both online and offline.
Stripe Terminal is very flexible for in-store payment processing, however, it does require some coding and developer skills. Stripe Terminal requires that you purchase Stripe's pre-certified card and chip readers. 
2. Square for the Retail Industry
Square is a mobile payment processor that provides a free point-of-sale app that may be used by any small business. From food trucks to cafes, boutiques to farmer's markets, Square is a fantastic fit. Square for Retail and Square for Restaurants provide more robust and specialized capabilities geared to your business.
Square has a straightforward price model. The basic point-of-sale app is completely free. Square makes money off of card transactions, which are charged at a set rate of 2.6 percent + $0.10 for swipe and chip purchases.
3. POS Toast
Ordering and payment processing, inventory tracking, personnel and payroll management, unique kitchen communication, and more are all available through the platform.
Toast's restaurant-specific POS enables a variety of useful third-party connectors, ensuring restaurateurs have all the tools they need to improve customer experiences and optimize operations across one or several locations. 
4. POS Lightspeed
Lightspeed POS system for small business offers specific solutions for both merchants and restaurateurs. It provides excellent possibilities for business owners that are prepared to spend a higher price for a more powerful, feature-rich customized POS system for small business that serves important business objectives like client acquisition.
The restaurant offering is best suited for small to large enterprises, while the retail offering is best suited for mid-size to larger stores. Inventory management, purchase order assistance, and even menu and floorplan management for restaurants are all included. 
5. ShopKeep
ShopKeep is a point-of-sale system that can be customized to match the needs of small to medium-sized retail and restaurant enterprises.
Back office management for reporting across sales, products, customers, and workers is included in ShopKeep's POS functionality. Inventory management and customizable checkouts are additional strong points.
6. Shopify Point of Sale  
Shopify has risen to prominence as a premier online sales platform, but it also provides everything merchants need to run in-store operations. Sales, inventory, customer, and employee administration are all significant features of Shopify Point of Sale.
It also has comprehensive reporting and analytics capabilities, as well as tools that help with sales forecasting. It's a terrific solution for firms that sell both online and in-store because it seamlessly integrates the two sales channels.
7. Square
Square is a mobile payment processor that provides a free point-of-sale app that may be used by any small business. From food trucks to cafes, boutiques to farmer's markets, Square is a fantastic fit.
Inventory, CRM, loyalty, and staff management, as well as bespoke data dashboards, are all included in the basic Square offering, allowing you to make more informed decisions on pricing strategies.
8. Revel POS  
Revel POS is restaurant-specific software that does a lot more than just accept credit cards: It features powerful sales, inventory, personnel, and customer administration and reporting functions. Furthermore, it is less expensive to join than some of its competitors. 
9. Epos 
Epos Now is another POS provider that divides its services into various packages for retailers and hospitality businesses. Both platforms give businesses the tools they need to complete sales, manage inventory, track client purchase histories, manage staff, and manage sales.
All users of Epos Now get a 30-day free trial. It's retail and hospitality offerings all have the same prices.
What are the advantages of customized POS system for small business?
Your POS system for small business should help you improve your business procedures and efficiency in general. Here are three major advantages that these enhanced procedures and efficiencies bring.
1. Gain access to new abilities
Whether you're currently utilizing a subpar POS or none at all, moving to a better system should provide you access to additional capabilities. This could take a variety of shapes.
For instance, most new POS systems include basic, if not full, customer management facilities for tracking purchases and administering loyalty programmes. With a third-party system attached to your payment processor, this is a near-impossible manual task that is at best clumsy.
2. Make better decisions
Increased reporting possibilities for sales, inventory, customers, and employees all help you make better decisions. To optimize purchase orders for refill inventories, use year-over-year or month-over-month trends.
Identify your most productive employees and make sure they're available during peak sales periods, such as the holiday season for retailers and popular sporting events for bar and restaurant owners.
3. Return your time
Your new customized POS system for small business should, above all things, give you more time back in your day by increasing efficiencies. This extra time could be used to develop a second location, arrange your inventory, build your internet store, or spend time with family and friends.