How to Safely Make Online Medicine Order
How to Safely Make Online Medicine Order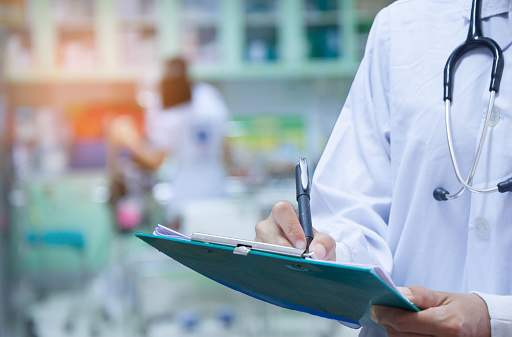 Have you ever considered purchasing your medications from an online pharmacy or another website?
When making online medicine order, use caution to protect yourself and your family. Many pharmacy websites are legal and provide convenience, privacy, and security while purchasing medications.
Many of these are trustworthy, law-abiding businesses that provide convenience and privacy. They follow the same safety precautions as more traditional prescription techniques. Consumers can use these services with the same faith they have in their neighbourhood pharmacist for the most part. Others are small, locally owned and operated pharmacies that have built up an electronic system to service their consumers.
When purchasing medications over the internet, it is critical to exercise caution. Some websites sell products that have not been approved. By the Food and Drug Administration. This indicates they haven't been thoroughly examined. For safety and efficacy. Other websites may not adhere to established consumer protection procedures. Some websites, for example, merely need you to complete a questionnaire before placing an order for prescription medications. They don't necessitate direct contact with a healthcare provider.
How do online sales work?
In general, online medicine orders operate in the following manner:
Customers register with the drugstore and provide credit and insurance details. The state in which the pharmacy is located has granted it a licence to sell prescription medications. If an out-of-state licence is required, it is also licenced in the states where it sells.
You must submit a valid prescription after creating an account.  to your healthcare physician. Alternatively, you can fax or mail it to the pharmacy.
Some internet pharmacies ship from a central location. Others let you pick up your prescription at a nearby pharmacy. .Prescriptions are normally supplied fast, and shipping is often free. Many sites will deliver overnight for an additional cost.
You can usually ask queries of the pharmacist through email or a toll-free phone on the website.
What Consumers Can Do?
Don't buy from websites that claim to be able to prescribe prescription medicine. For the first time without a physical exam, sell prescription medicine without a prescription.
Avoid online medicine orders that do not provide you with access to a registered pharmacist who can answer your queries.
Avoid websites that don't tell you who you're dealing with. If there is an issue, don't provide a U.S. address or phone number to contact.
Be wary of websites that promise a new solution for a serious illness or a rapid fix for a variety of health issues.
Be wary of sites that hide a lack of excellent science behind impressive-sounding words. Also, be wary of sites that say the government, medical professionals, or research scientists.
Use caution while visiting websites that provide undocumented case studies claiming miraculous results.
Before making online medicine order for the first time, consult your healthcare professional.
Furthermore, these drugs may have been improperly maintained. Such as in a warehouse without sufficient temperature controls. Resulting in the medicine's ineffectiveness in treating. The sickness or condition for which it was prescribed.