How to keep the spark in your relationship alive?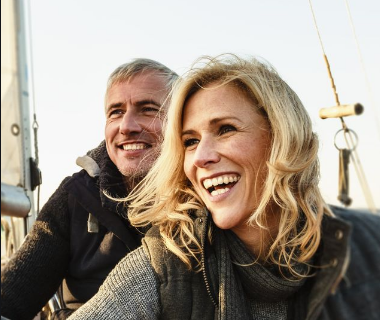 It's really hard to get back that spark in our long term relationships but it's not impossible at all. You know how when we first enter a relationship, everything makes us feel alive and so deeply and madly in love with each other. New things or phases are enjoyed by us humans much more than things which tend to get old as new seems interesting and somewhat excites everyone to keep exploring a step more.Often relationships as they age like a fine wine tend to lose out on having a little fun.
It doesn't always happen consciously but as people spend years, months and so much of their time together probably even under the same roof, things really can seem way too monotonous. Hence, it's always an exceptional idea to spice things up or to try something new to bring back the older version of the new couple in love.
If you are wondering how to go about it with your WFH scenario hovering in your head, then we are going to suggest some ways today over this space. Make sure to read this article and take some time out to work on reviving your relationship. Making some time for the "us" in your life smooths things out for you and your partner.
Decorate your room with some favorite photos – Display your love and affection for your partner as you pick out some of your couple like favorite clicks and decorate your room with those. Get some frames from some gift store and assemble them in each corner of your room along with some beautiful flowers from some reputed flower shop in Mumbai or wherever you both love birds reside. Something like this is uste to leave you and your partner reminiscing about those romantic good, old days.
Get a love box subscription – Leave your partner surprised like never before as you kink up your relationship by opting for a love box subscription. From some date night essentials to bedroom essentials, each of the components which comes in this live box is sure to spice up your intimate life with your partner which is sure to fade off in a long term relationship. This opportunity will help you and your partner to bond well and to get to know each other like never before. It makes a communication starter for couples who miss what they used to have before.
Have a look at your partner's bucket list – In order to spend some quality time together, you can handover your bucket list to your partner and can take theirs. Figure out together what you guys would be okay to experiment with from that list. It necessarily doesn't have to be a physical or sexual act of pleasing each other but if you guys need work on that domain, then feel free to go ahead.
Write them a love or appreciation letter – Love letters are those cliches which everyone in love pretty much loves. Even to think of how often we even open up to our partner's? Not that often. Hence expressing our heartfelt gratitude seems to be a perfect way of establishing that long lost spark in our relationship all over again.
Book a hotel room – Spend an alone night away from all kinds of distractions – just the two of you. You can plan out some activities like playing tennis or something, order room service as you guys bond over watching some movies and then probably take a nice long bath together. It will surely give you enough one on one time to revive that spark in your relationship.
click here for more interesting articles