7 Ways to Clear IAS Exam in First Attempt
IAS Exam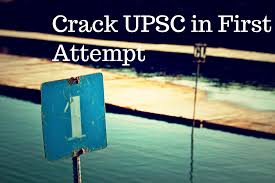 The UPSC civil services exam is taken by lakhs of people in the country every year. It is considered one of the toughest exams in India because of various factors such as syllabus, the intense competition, the eclectic nature of the subjects involved and also the unpredictability of the question papers.
If you are a newbie to the civil services exam world, you would have to be a little extra attentive to certain things. Though the minimum number of attempts in the IAS Exam for general category candidates is six, the goal is to achieve success in the maiden attempt itself.
Hence, through this article we have collated ways how a candidate should lead the preparation in order to get success in the first attempt itself.Candidates willing to attempt the next Civil Services exam must keep abreast with the UPSC Calendar 2022 before starting with the preparation.
7 Ways how Aspirants can get Success in UPSC exam in the First Attempt
Make a Study Schedule – for diligent preparation it is imperative to make a timetable. Without a proper study schedule it is quite difficult to have organized preparation. Thus before you start your studies, you should gather all the necessary information regarding this exam. Patterns, syllabus, books required, etc. all these should be known to you.
Clear Doubts instantly –  If you are a civil services aspirant, you might not have any inkling as to how to start preparing for the exam. While studying whenever you get stuck anywhere, take expert guidance, talk to professionals etc. to clarify doubts there and then. Do not wait and pile up doubts to ask at the eleventh hour. If you want to optimize your studies, you might want to think of taking guidance from expert faculty or others, who have 'been there, done that. Their advice will help you when you attempt the exam.
Come out of the comfort zone – If you want to increase your productivity, you are required to come out of your comfort zone and venture into the unknown. Be brave enough to face the challenges and go through a phase of stress and anxiety while preparing for the Civil services exam, but keep in mind that you have to keep going.
Multitasking Should be avoided – A sure-shot way of decreasing productivity is multitasking. Your concentration comes down when you try to do many things at once and in the process you may not even complete the tasks you set out to do in the first place. Hence, multitasking should be avoided as much as possible because focusing on a single activity enables you to finish it sooner.
Analyse what you are studying – looking at the bigger picture is very important if you are preparing for the civil services exam. Focusing on minute details will not allow you to have a look at the bigger picture. Whatever you hear, read, or see, link it to the exam syllabus. Try to relate the topics you go through with the subjects that are there in the syllabus. This way you will be better prepared no matter the topics that will be asked in the exam.
Keep away from negative influence – try to avoid those people who are a liability to you, who are negative in their thoughts. Such people cast a seed of doubt in mind thus hampering your thought to achieve success. You should not get affected by the negative comments of the people and always keep your focus on your goal. Hence, keep away from negative people and be around the people who are positive and motivate you because they will certainly bolster your productivity.
Stay focused towards the goal – there might be chances or you can say hard luck that even after you put your best foot forward you are unable to clear the exam in the first attempt. This does not mean that you get disheartened and move away from the road that leads to your goal.  Keep in mind you have to stand again whenever you fall. The future would be a repetition of the past if you dwell on the past. If you want to crack the UPSC exams, focus on the upcoming exam and forget the past
The main and major is being positive so that you have clarity and confidence. This will improve your recall and thinking abilities. So, de-stress and relax during your preparation to help your mind rejuvenate and be sharper. Candidates can go through the UPSC Online page for further details regarding the examination.