7 Must-visit Destinations This October That Don't Require COVID-19 Reports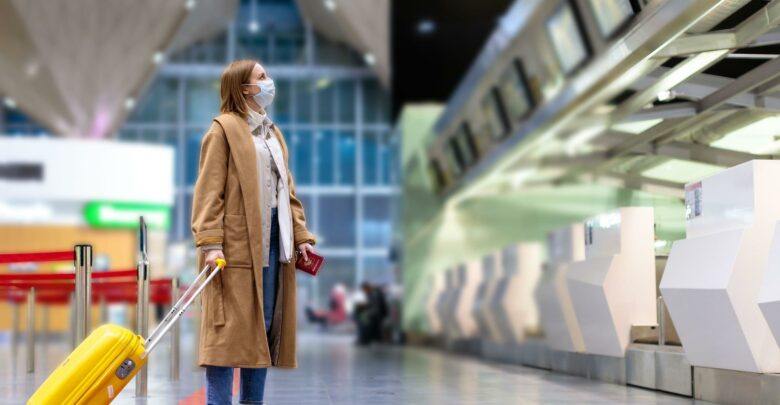 The onset of October brings with it mild weather, the thrill of upcoming festivities and the
irresistible urge to go on a trip! Be it mountains, beaches or heritage sites, October is the
perfect time to book a flight to some of the best tourist destinations in India.
To make things even better, many of these destinations have recently eased travel
restrictions for fully vaccinated tourists, so if you have received both your shots, it's time to
book your travel slot! 🙂
Here are 7 travel destinations that do not require COVID-19 reports and are perfect to
visit in October:
 Sikkim
 Goa
 Meghalaya
 Odisha
 Uttarakhand
 Himachal Pradesh
 Rajasthan
Please note: The list of destinations we've shared do not require vaccinated travellers
to bring COVID-19 reports as of now. However, since state travel guidelines often
change on short notice, do confirm them with your respective airlines before making
your flight ticket booking.
1. Sikkim
The beautiful mountain state of Sikkim offers fresh mountain air, great trekking routes,
unmatchable views of the Eastern Himalayas and a lot more. With many lush valleys, the
towering Kanchenjunga and ancient monasteries, Sikkim is a heavenly escape this October.
2. Goa
The holiday-favourite state has finally allowed fully vaccinated travellers to make a beeline
for its glittering shores, expansive forts and the laid-back shack vibe. October is perfect for
travelling to Goa, since the monsoon season is almost finished and the beaches are not
crowded by travellers yet.
3. Meghalaya
Along with Sikkim, this northeastern state has also opened its doors for tourists, exempting
fully vaccinated travellers from on-arrival tests. The 'Abode of Clouds' has a plethora of
attractions to entice tourists: crystal-clear lakes, the living root bridges, the lush waterfalls,
delicious food and friendly locals.
4. Odisha
The soul state of India has removed COVID restrictions, thereby inviting travellers to its
palm-fringed beaches, green paddy fields, magnificent temples and bountiful natural
reserves. What's even better is the fact that October marks the beginning of the best time to
visit Odisha.
5. Uttarakhand
Devbhoomi Uttarakhand is allowing fully vaccinated travellers to skip the RT-PCR report,
and no matter which destination you pick out of the many, many stunning cities of the state,
you are bound to be met with fresh air, tall deodar trees, stunning views and a calm, relaxing
vibe.
6. Himachal Pradesh
Similar to Uttarakhand, Himachal Pradesh does not require fully vaccinated travellers to
carry a COVID-19 negative report. Whether you choose tourist-favourites Shimla and
Darjeeling, or the backpacker's delight Kasol and Parvati Valley, or the lesser-known Tirthan
and Shojha, Himachal will steal your heart away this October!
7. Rajasthan
The many forts and palaces of the royal state are best explored in October, when the
weather is milder and perfect for exploration. Travellers will be pleased to know that unlike
other states on this list, Rajasthan does not require COVID-19 reports from even partially
vaccinated travellers (single dose), although we'll advise you to get both the shots for a safer
trip.
Please note that while the above mentioned destinations do not require fully
vaccinated travellers to carry a COVID-negative report, they may still need to register
online or download certain applications on their mobile phones. The entire guidelines
can be checked in detail on our COVID-19 travel guidelines page.
Have a safe trip this October!