7 Best Medical Universities in Australia for Students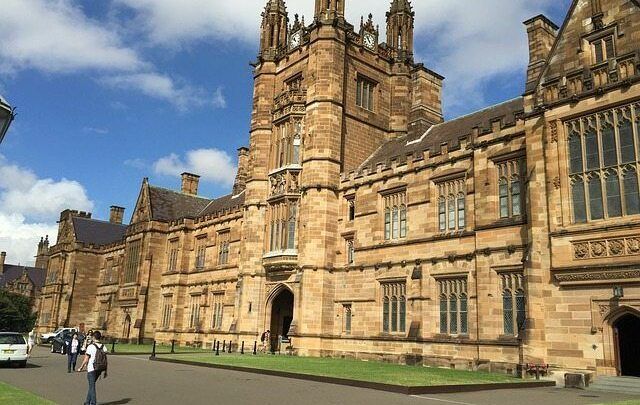 Australia has been at the forefront of ground-breaking, life-changing medical research for many years. They have been changing lives for yonks from the cochlear ear to IVF treatment, heart transplants, to ultrasounds! To help you make the decision a little bit easier, we have compiled a list of the top seven medical universities in Australia and what you'll need to do to gain admission.
Bachelor of Medicine/ Bachelor of Surgery (MBBS)
Bachelor of Surgery, Bachelor of Medicine are the two first-professional degrees in surgery and medicine that are awarded upon completion from medical school by universities. In practice, they are frequently recognized as one and conferred jointly, even though the historical degree title suggests they are two independent undergraduate degrees. A doctor of Medicine is a comparable medical degree in nations that follow the Australian system (MD).
In Australia, there are two types of medical programs:
Undergraduate Medical Programs: You can apply to an undergraduate medical program right after high school. They are either five or six years long.
Graduate programs: Graduate-entry medicine programs are available to those who have already earned a bachelor's degree. The programs last for four years, with two years for clinical training.
Do you want to move to Australia as a doctor?
Studying medicine is a thrilling and life-changing career path. There are many medical universities in Australia that deliver top-notch medical education. Typically, admission to medical universities in Australia is based on GPA, GAMSAT, essays, or a personal interview. Australia needs more medical-related practitioners due to the growing population, and some states are willing to sponsor practitioners that fit their requirements.
Here are the top 7 medical universities in Australia which can assist you in pursuing your medical career goals:
1.      The Australian National University Medical School (ANUMS)
ANUMS is among the top-ranked medical universities in Australia. It is a graduate medical school, an admission here is based on scores of GAMSAT and GPA. It offers an MChD which is a four-year graduate program, where students explore the foundations of medicine and healthcare in the Australian environment.
2.      The University of Sydney (USYD)
The Sydney Medical School offers a 7-year MD double undergraduate program, where students can opt for combined disciplines such as music, science, economics, and commerce along with medical science.  The clinical training provided by the graduate MD program is extensive, provides exposure to clinical environments, and research skills training.
3.      University of Melbourne
The University of Melbourne, which is ranked among the top 20 universities in the world for medicine, was Australia's first medical school. It is known for its leadership in health research and practice. The University of Melbourne medical school offers a reputed four-year graduate entry MD program focusing on anatomy, physiology, and biochemistry.
4.      Monash University, Melbourne
It is one of the best medical universities in Australia. The MU Medical School offers a four-year MBBS Honours undergraduate program with an interdisciplinary program within biomedical sciences. It emphasizes clinical interaction, with early exposure to clinical environments (metro, rural, and overseas) and case studies.
5.      Flinders University, South Australia
The Flinders Medical School pioneered a 4-year MD graduate undergraduate entry breaking away from the traditional 5–to the 6-year undergraduate program. They are driven by innovation and build on capturing new ideas in medical research. Students are trained in clinical skills using patients and well-equipped simulation labs.
6.      Deakin University, Melbourne
One of the top-rated medical universities in Australia, Deakin is a leading educator with world-class facilities committed to practical learning. It offers a four-year MBBS undergraduate program, combined with clinical experiences and rural health training.
7.      University of Tasmania (UTAS)
The University of Tasmania offers a 5-year MBBS undergraduate program. The students have the option to complete their last two years at a clinical school. The school also offers several undergraduate and postgraduate courses in biomedical sciences, medical research, etc.
In addition to the universities mentioned above, there are several other reputable medical universities in Australia. To find out more about them, reach us at Times Course Finder and fulfill your dream of studying medicine at top-ranking medical universities in Australia.