What are the best PDF Editor and Making Software 2020?
PDF files are one of the basic ways of sharing information today. It is used by students, teachers, entrepreneurs, lawyers and officials. The advantage of PDF files is that they can be combined, merged or split into one without changing their content. There are not many PDF editor for fully editing PDF documents for free. However, if you need to edit something somewhere, copy certain elements such as images or text, or split a document, try the best tools to do it for free.
But what if, in addition to passive reading, you want to add something to the PDF, fill out a form, or want to create the PDF completely? In addition to traditional variants such as Adobe Reader, Foxit Reader or paid Adobe Acrobat, a browser is again offered, however with suitable online tools. You do not have to install them and it will be enough to fill in the form a few times a year.
Wondershare PDFelement7 (Best PDF editor)
If you don't know how to extract text from image then PDFelement is a really one of the best PDF editing and converting tool for the every office work. This is one of the best productivity tools you can imagine in 2020. PDFelement allows you to use OCR (Optical Character Reorganization) which makes it easy to extract text from image from your gallery or image source. PDFelement is one of the best competitors of Adobe Acrobat and even surpasses it with PDFelement's PRO version.
You can install this software on any window from Vista to Windows 10 and it can be run on Pentium 4 computers. If you usually stuck in the working process then you must go for PDFelement. Either you can install it on Windows for obvious or you can install its MacOS version for apple device users. The prices are also reasonable and you can buy its subscription on monthly and yearly basis or more you can do is buying the full software and make it your own forever.
PDF-XChange Editor 8 – freeware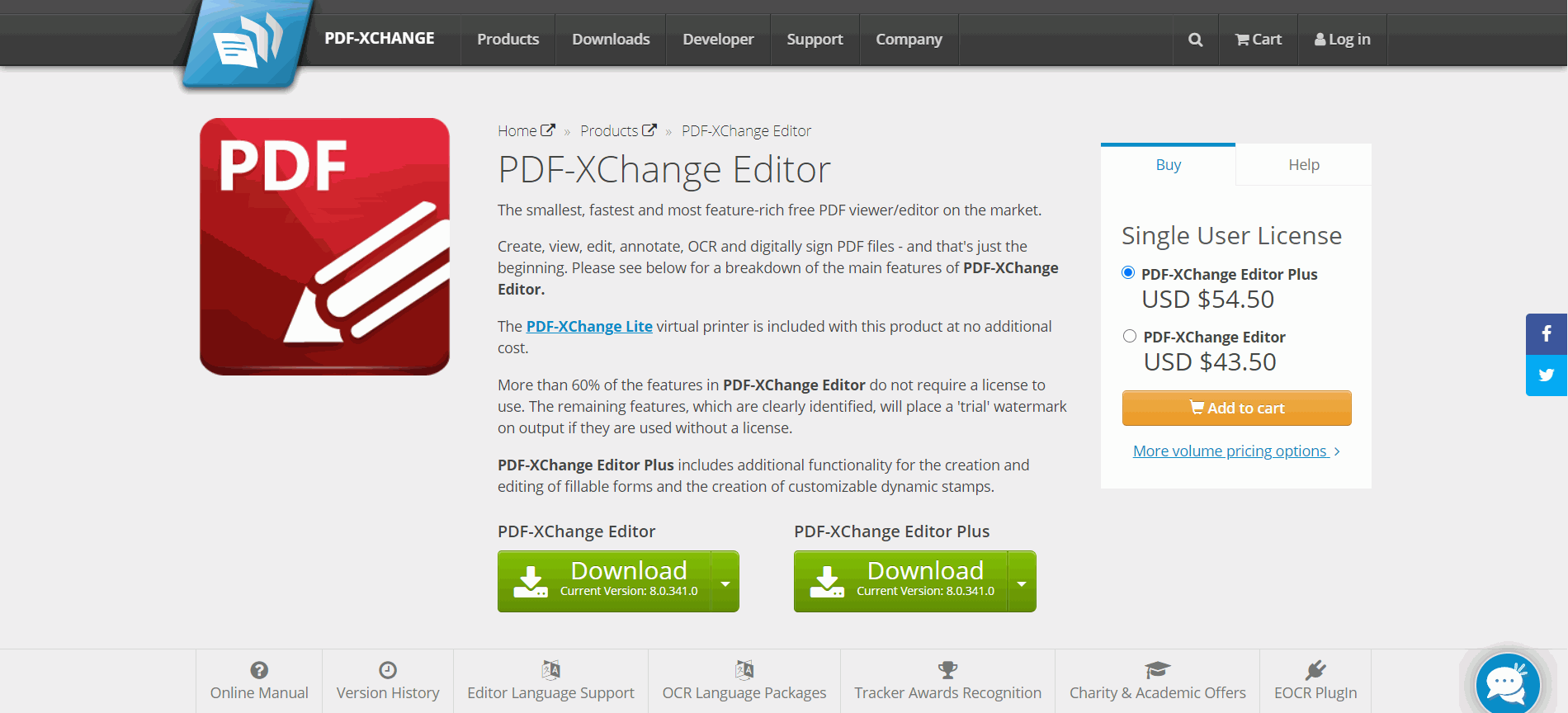 Already the eighth version of the product, which can not only open PDF documents, but also allow you to add comments, format text or export the document to image formats such as BMP, JPEG, TIFF, PNG, etc. It can also search for texts and integrate into browsers. In addition, it has an OCR reader which helps to extract from image online. PDF-XChange Editor can even recognize text from scanned documents, which is ideal if you only have a document printed and don't have a chance to get to the original.
PDFescape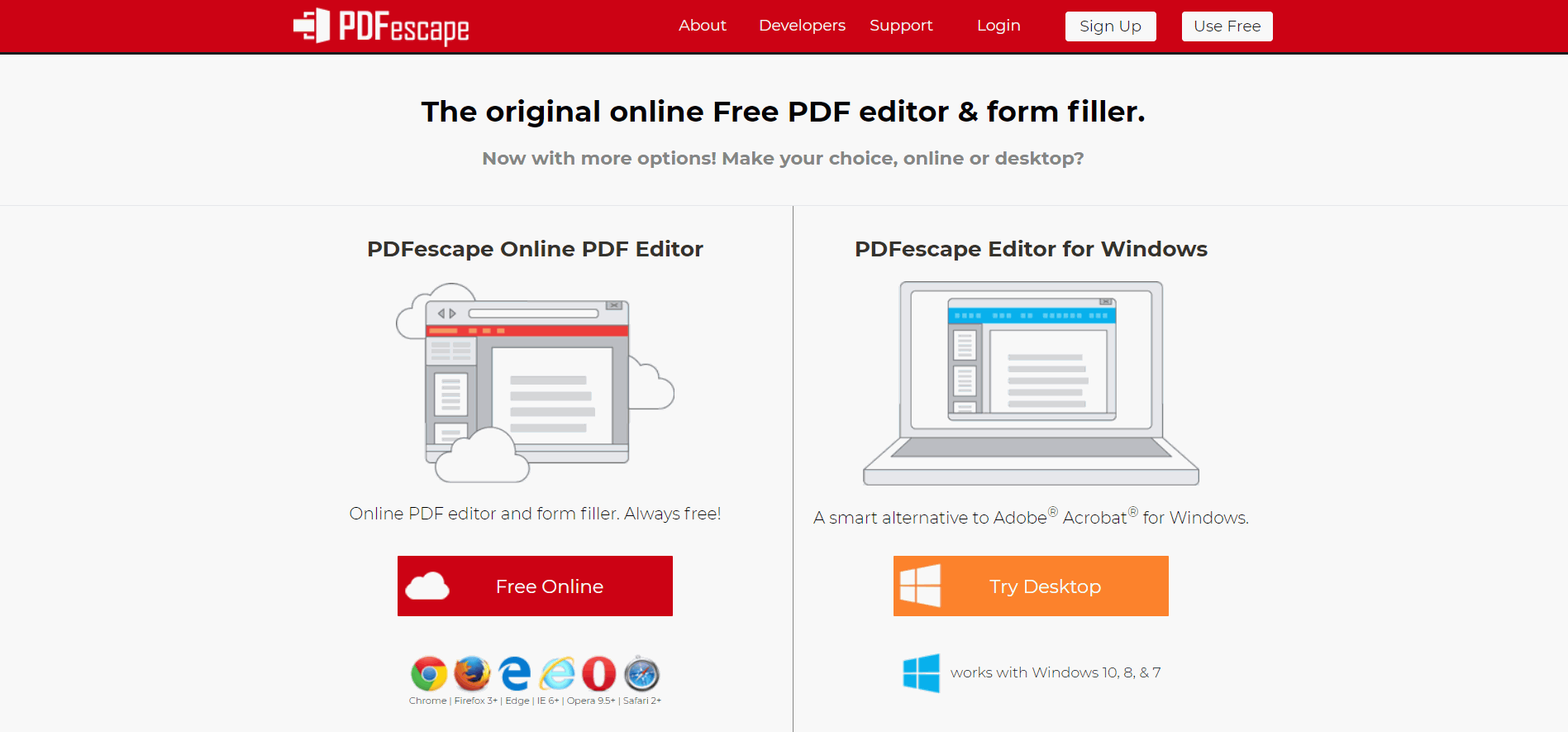 With PDFescape, you can edit PDF files both online and with a computer program. We will, of course, talk about the free option. PDFescape online offers many useful editing functions, such as the ability to insert active URL links into your file or the ability to insert handwritten notes. However, you can only upload files up to 10MB in size which is enough if you don't need to manage documents with a large number of pages. So if you want to create or edit an existing PDF file, you can try this online PDF editor for Windows.
FormSwift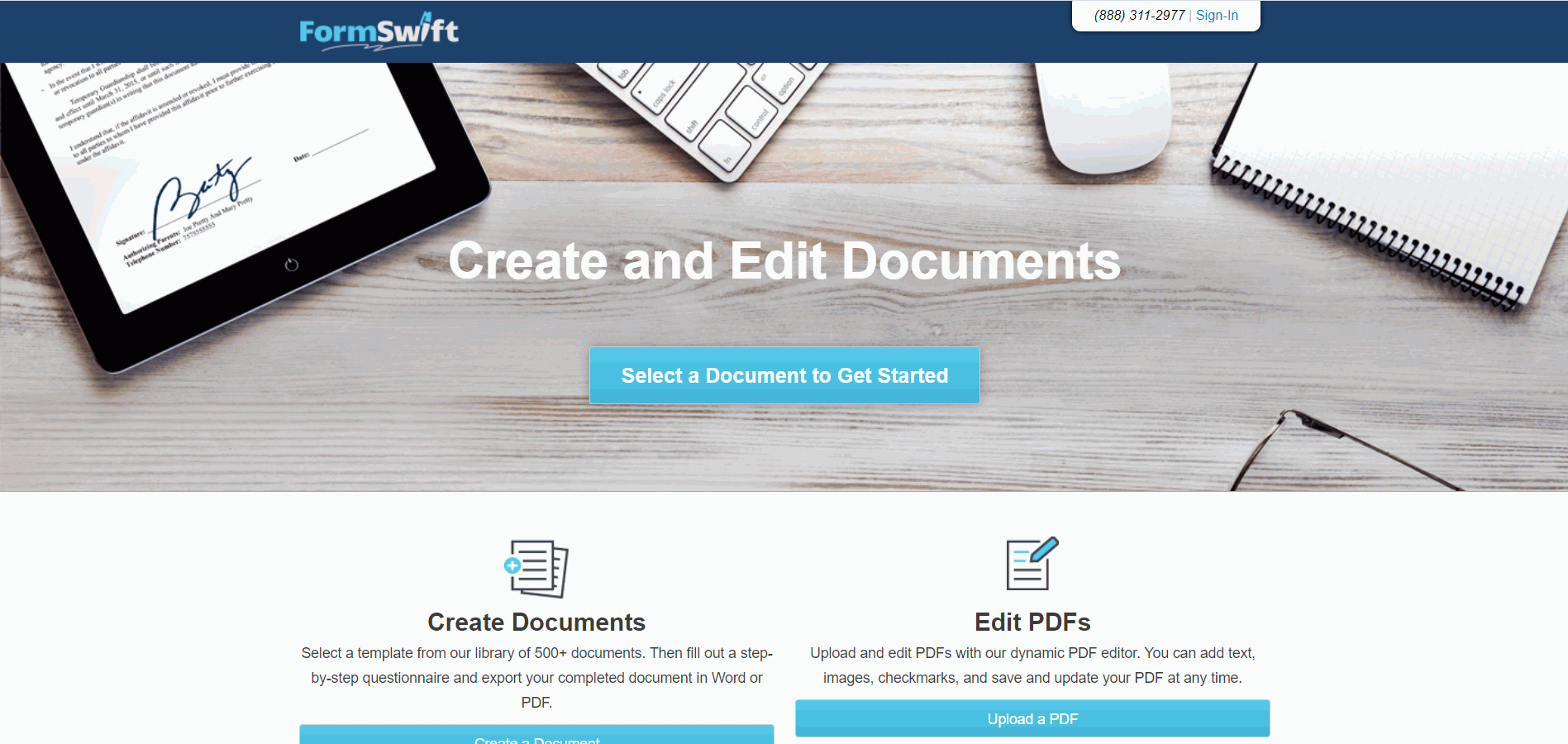 Formswift is an online PDF editor that focuses on creating legal documents such as personal forms such as proxies , wills, forms for small businesses, documents for real estate agents, etc. You can use them to legally secure transactions involving products and services. It is useful for small businesses that perform important transactions. For them, creating these types of documents is important and can often cost a lot of money. Formswift lets you create an important PDF document for free, and you can also edit PDF files in it.
Foxit PDF Reader 9.5 – freeware
For easy PDF editing, you can also use Foxit PDF Reader. Used to view PDF documents, but also to read e-books. PDF documents can be created, edited and there are many tools such as integration into selected applications and browsers, the ability to comment on documents, sign.
PDFCreator 3.5 – open source (Light PDF editor)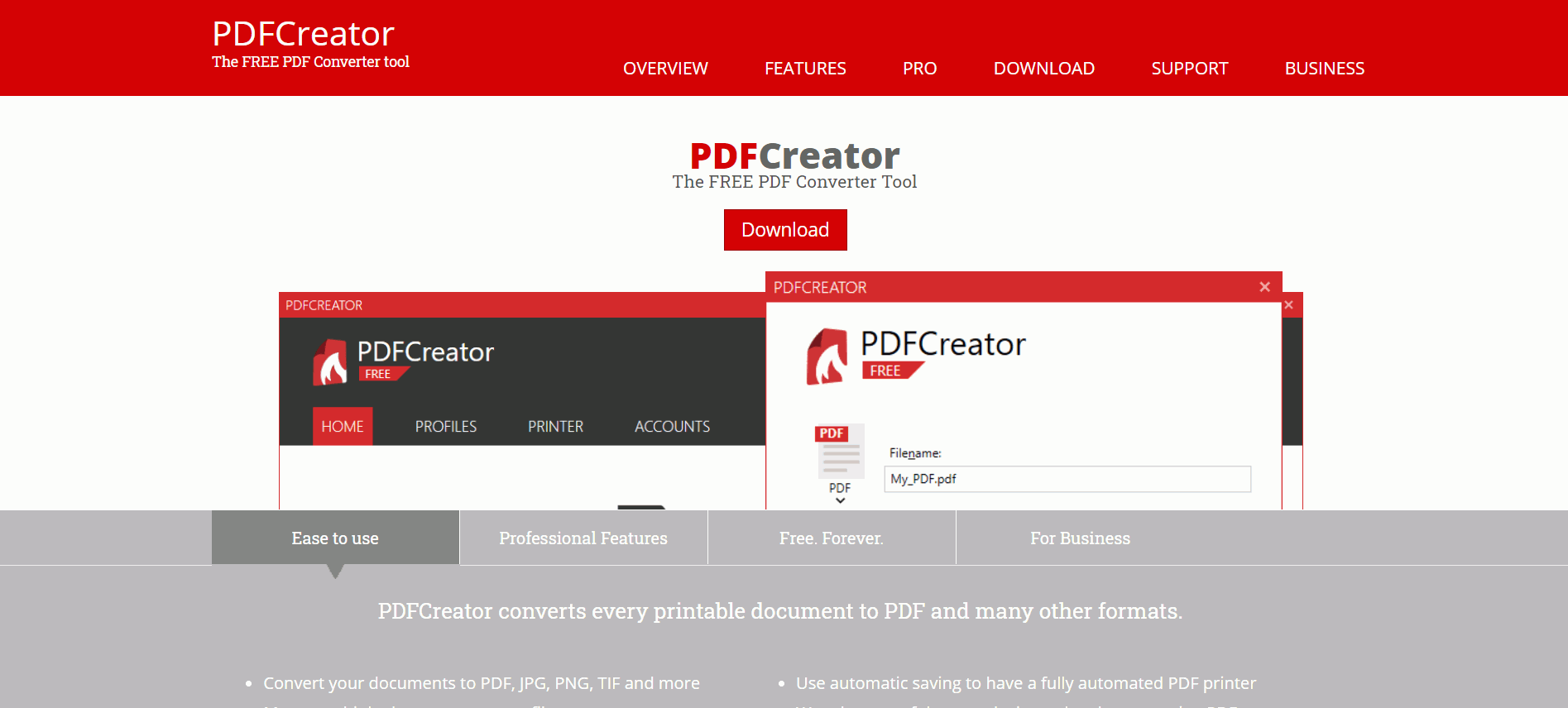 PDFcreator is one of the most well-known PDF creation programs, which it prepares from almost any application (if it can be printed from), looks like a regular printer in the system. It can secure documents, digitally sign them, automatically store them, combine them or divide them, and it also has other functions.
CutePDF Writer 3.2 – Freeware for non-commercial use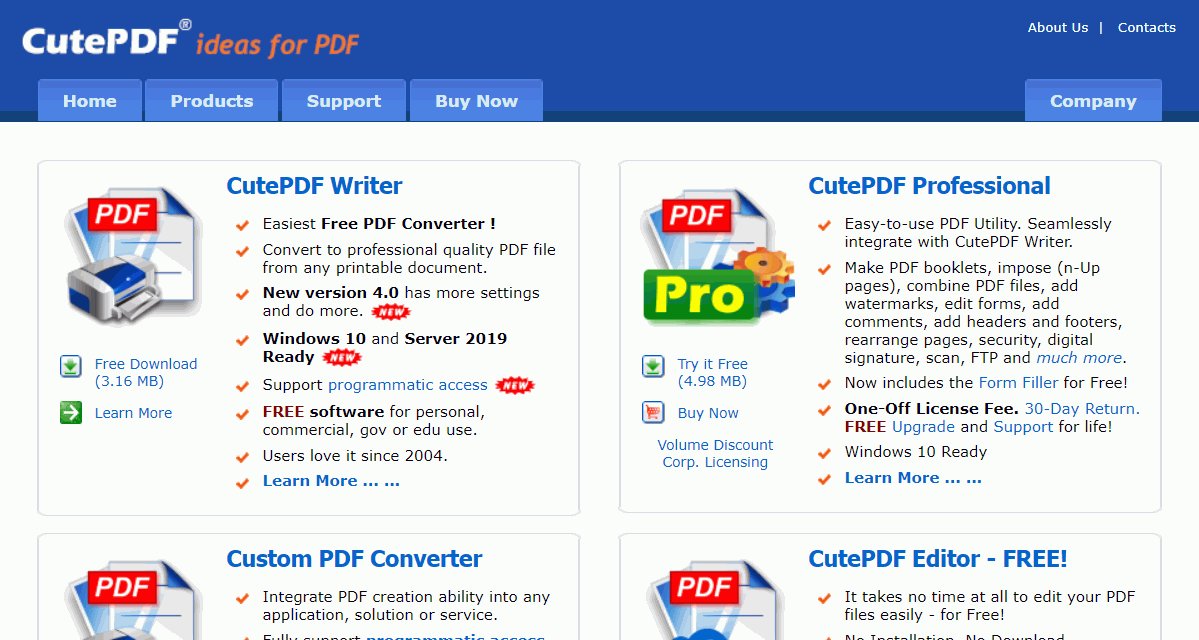 It allows you to convert any document created in various applications (incl. Word, Excel, PowerPoint, etc.) to PDF format. CutePDF Writer is installed as a virtual printer. Printing a document on this printer saves the created document in PDF format. It converts images, texts, web pages to PDF. It is available via printing from any program. In addition to standard features, it can also optimize PDF output for printing on standard laser printers or for the screen.