Ways You Can Use Responsive Search Ads And Grow Your Business ROI
What are your tips and tricks to grow your business ROI?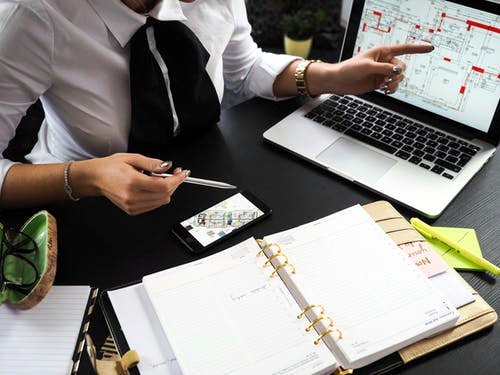 Many of you will vote for the long-term solution as in SEO or search engine optimization. It is true that people in search of a better ROI and better business placement, look for amazing SEO services in Delhi, Noida, etc. There is no wrong with using SEO strategies for your brand. But when growing business ROI is a major concern and you want this to happen in less time, you should think about some other incredible way out.
Here we are talking about the amazing responsive search ads that have a great potential in building business revenue by drawing heavy conversions in no time. It consumes less time and requires fewer efforts to deliver optimal results.
Check out the incredible ways through which you can use responsive search ads for your business growth.
4 Incredible ways to run result-oriented responsive search ads and grow your business ROI
1. Target different searchers: No matter what products you sell or what services you provide, among the wide targeted audience, you will witness a different variety of searchers. Some value price over quality while some are ready to pay any amount for great quality. Some prefer waiting for a high-quality inexpensive piece while some want to enjoy them quickly.
Likewise, there are people with different interests. It may happen that a person showing interest in one ad may not show interest in another ad displaying other products or services. Therefore, it is necessary to segment all your searchers and target them in a separate way.
Not a single ad can meet the requirements of all your searchers. Hence, targeting different searchers in different ads is needed on an extreme note.
2. Create ad copies with a unique note: To draw the attention of a different targeted audience, what you need at first is an ad copy that brings diversity to your ad. In this way, you can address every need and demand of your targeted prospects and trigger conversions in a greater volume.
Instead of dumping the headlines and descriptions from other standard ads, you can create your own responsive search ad that complements other headlines and descriptions. No matter how great your standard ads are, the same call to action appears with almost a similar context.
Whereas, in responsive search ads, you can craft a copy that is unique and created in a way that can work with other ad units. Create one specific headline or description and make it appear at all possibilities. Choose the pin option and set the headline and description for RSA.
3. Leverage Google's ad strength tool: One primary tool that you can use in the Responsive Search Ads creation process is Google's ad strength tool. With this tool, you can measure the nature of ads for Google.
The tool can easily measure the performance of the ad using several features including headlines and descriptions, ad content variety, and keyword relevance. You can even enjoy the suggestions provided by the tool for the particular RSA campaign.
4. Pair the headline and description well: The best thing about responsive search ads is their combination. If you end up pairing up with a proper headline and a captivating description for your ad, it is likely to trigger more conversions in a stipulated time frame.
Did you remember the standard ads for which you have created headlines and descriptions? You can use them to make a captivating pair for your RSA and reach out to the right audience for which you have created them.
Such tailored responsive ads may not be a standard ad copy but are certainly some powerful group of ads that make a perfect fit for the search queries. This brings more customers to your doorstep. You can even adjust the KPIs of your ad to increase the percentage of impressions and generate a high CTR.
The Bottom Line
The two primary aspects of your responsive search ads are – the headlines and the descriptions. With the help of these factors, these ads reach a larger audience and appeal to the customer's needs and interests. Compared to standard ads, RSAs are potentially stronger in generating high impressions and a better conversion rate.
Still, hesitating? Maybe a PPC marketing company in Delhi or Noida can help you in designing a perfect RSA for your business. Though it is said that RSAs do not need to have perfection. Google itself uses its tools to make the ad perfect from every angle. Still relying on the PPC specialists is better than making a mess with your inexperienced hands.