Unlock Sales Opportunities for Your Business with Missed Call Service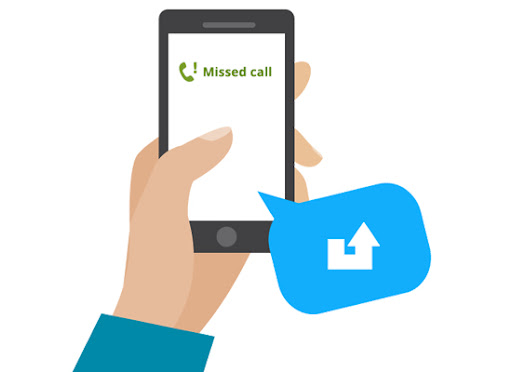 In India, missed call service providers came up with missed call marketing campaigns as a result of a unique problem: affordable handsets, but pocket-pinching call rates.
People used missed calls to communicate with one another. A few years ago, "giving a missed call" was an acceptable way to convey pre-agreed things – I'll be home soon, you can come to pick me up, I'm going to sleep, it's time to awaken, etc. Missed calls far outshine morse code at their peak of sophistication. Two rings for yes, one for no, and three for whatever else you'd like (as long as the other person knows the code).
In addition to being simple, missed calls are also beneficial for both parties involved – the caller and the recipient. Particularly if you're a business owner, it can provide significant value. A few of the top benefits are as follows.
Advantages a good missed call service provider offers
Marketing via missed calls allows you to grow, engage and build your customer base over time. Additionally, they are a more cost-effective option than traditional phone calls or even IVRs. Let's look at how they can benefit your business.
Generate leads at the top funnel
Marketers prioritize lead generation as one of their top priority. The benefit of missing calls is that they generate inbound leads free of charge toing for the customer. You can, for instance, post an online advertisement or billboard requesting missed calls if people are interested. If you want to convert them into customers, you can call or send them an SMS campaign.
Qualifying leads for one-to-one conversations
Through missed call campaigns, you can build a list of interested prospects instead of calling every number in your database. In this way, prospects are only contacted if they are interested and prepared to buy.
Improving customer retention
It's not good for business to charge your customers for phone calls. Your customers expect easy access to customer service. Missed call solution provides a free and convenient way for them to reach you. As a result, you can provide the best customer experience and prioritise your customers.
Improving operational efficiency
Missed call solutions are entirely automated, so you don't need agents to handle them. As a result of missed calls, you can also send SMS messages automatically, with agents only required to assist at the end.
Optimising customer service
With missed calls, you can meet many customer needs. The customer might call you to check on their account balance or use SMS instead of contacting an agent to get the information.
Democratising access
Smartphones and internet connections are not accessible to everyone. Many customers and prospects still prefer phone calls. With missed calls, feature phone users can get the information they need without spending a dime.
No one is put on hold
No customer likes to be put on hold in the age of instant gratification. They usually hang up after waiting on hold for around a minute. Moreover, they may not want to reconnect after getting a bad impression. You can resolve the call hold issue with a missed call campaign. Callers who miss calls receive a notification that a sales representative will return their call, which is done. If the caller is not in the queue, you can even send them an automated text message with their tentative arrival time.
Minimizes the hold duration
In addition to ensuring no one is placed on hold, the missed call service provider can couple missed call services with IVR, which minimizes hold time for callers. Transferring calls manually from one agent to another can lengthen hold times, which can be frustrating. This can also harm a business' reputation and sales. IVR systems can resolve this issue by automatically routing calls to the correct destination. In addition, it enables faster on-call resolution.
After owning a number, use your missed call number in various promotions both online or offline.
Now let's see how does a missed call number work:
In the marketing campaign, missed callers may call the virtual phone number or the miss call number.
In real-time, the caller details are added to the system dashboard after one ring.
Upon receiving a call, the system sends a Thank You SMS or an IVR call back with relevant campaign information.
If you registered an email address, you will receive real-time missed call notifications.
You can save the caller details directly to your lead management system CRM or to a spreadsheet.
A sales representative can call back to the prospect's contact number and continue the conversation.
Conclusions
In conjunction with its benefits, missed call service undoubtedly represents the best means to increase sales. Marketing expenditures can always bring in more leads and generate more sales. What if we first optimized the existing leads and calls? As soon as possible, you should focus on not losing any potential customers from the existing marketing investments rather than spending more money just to get more leads. Start by partnering with a reliable missed call service provider like Know larity.