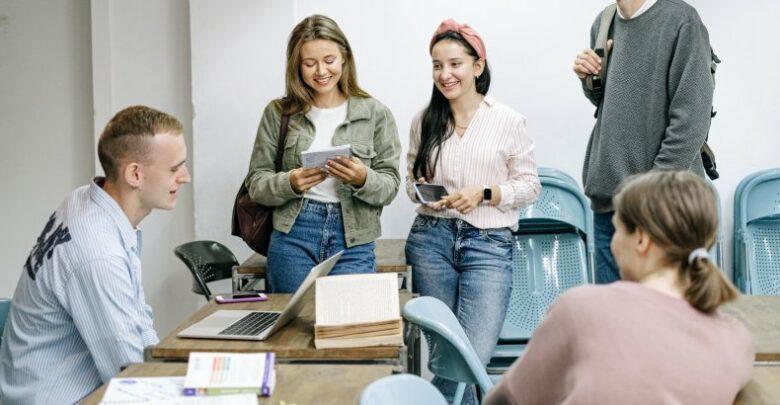 Adult students typically have an entirely different set of circumstances to contend with than traditional learners. Compared to their younger counterparts, they are more likely to have child dependents and jobs when enrolled in post-secondary education. These responsibilities can sometimes discourage adults from returning to the classroom because they cannot foresee how they can manage another obligation on their to-do list. But when universities fully understand that adult learners have other obligations, they empower their students to take care of their priorities, including their education, to the best of their abilities.
Universities can demonstrate their willingness to accommodate the needs of adult learners by offering a robust online education program. Earning a degree online is a valuable option for adults interested in going back to school but who cannot physically attend classes due to existing commitments. As a result, adult learners can see the possibility of going back to school while maintaining a work-life balance.
Online Learning and the Work-Life Balance
The framework of online education makes student learning more accessible from anywhere and any time of the day. Since its processes abide less by a one-size-fits-all structure than in-person instruction, adult learners concerned about achieving a work-life balance can consider online education. Students can enroll in online education from the comfort of their own home, easing financial concerns regarding relocating to a new city, commuting or moving on campus to earn a degree.
Post-secondary institutions often require students to make scheduling adjustments in the pursuit of finishing their degree on time. While these schedules may not pose critical issues for traditional on-campus learners, they can be severely detrimental to an adult learner's ability to pursue an education. Many adult learners are already managing employment and family responsibilities that do not afford enough flexibility and cannot be foregone in place of attending classes. Since the responsibilities of pursuing education are stressful enough, post-secondary administrators should do their due diligence to create an accommodating learning environment for their entire student body, regardless of age or circumstance.
Online learning offers an alternative for adult students scrambling to fit school into their already packed schedules. For example, some remote educators provide students with their syllabi, assignments and accompanying modules on the first day of class. Their initial transparency allows students to plan weeks and months ahead. For adult learners with caretaking responsibilities, this is a significant advantage that breaks down some of the barriers deterring them from completing a degree program.
Utilizing Resources for Stress Mitigation
Students and universities alike can often forget that students are people first and learners second. Intensive deadline-driven environments may lead students to put their health on the backburner to pursue their degree. While it may seem impossible to maintain your sense of self when assignments are due, those who prioritize "me time" are more likely to meet and exceed their academic obligations.
Students, especially adult learners, need to be mindful not to spread themselves too thin. If your school requires you to enroll in a minimum amount of credits to remain in good academic standing, consider your existing obligations outside of the classroom. Responsibilities at home can help guide you on which classes to take and when. Perhaps there is a class required for your degree that you anticipate will be exceptionally demanding. Courses like these may be better to include in a lighter schedule than a more hectic one.
Adult educators must be specifically mindful of the resources they have access to in order to mitigate unique stressors. Students feeling overwhelmed by a teetering work-life balance should not hesitate to contact their university's counseling center. If your stress is associated with considerations for life after completing your education, most schools offer career counseling services to prepare students for the job hunt. Additionally, your university's financial aid services can help ease concerns around paying for your education. No matter the source of your stress, your university may be able to provide you with the resources to move forward.
About University of Phoenix
University of Phoenix offers programs that prepare its students for different career paths. These programs include certificate programs as well as associate, bachelor's, master's and doctoral degree programs. Popular areas of study for the University's students include nursing, healthcare, business and technology.
The University of Phoenix is proud to make education accessible to adult learners through its online learning platform. This gives students flexible scheduling options that allow them to complete their coursework at any time of the day, week or year. To further break down barriers to education, prospective students at University of Phoenix are not required to take an entrance exam or submit an admissions essay when applying.
Follow the University of Phoenix on Youtube