Things to keep in mind while buying a diamond ring for your partner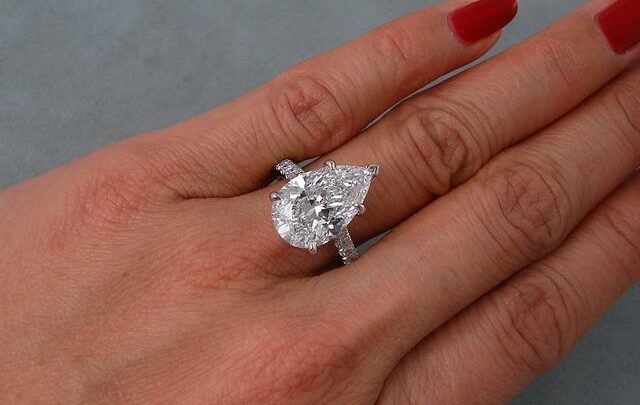 Planning to buy a diamond ring for your partner? Be it an anniversary gift, birthday gift or a grand proposal, whatever may be the occasion, a diamond ring would be the perfect thing for your partner. Before you go ahead and decide to gift your partner a diamond ring, you must keep in mind the things we are about to mention.
It is often said that diamond rings are a symbol of togetherness. You can easily give a ring to anybody these days, but if you choose to give a ring to the person who is extremely special to you, make sure you go all out with a diamond ring. Also, you can gift a diamond ring to yourself! Before choosing your "the ring", you need to consider a number of things from its shape, size, type to other characteristics of diamonds that will make or break the look of your ring. There is no need for you to worry; we will share with you how you can pick the perfect diamond ring without messing with your budget and choosing a design that you and your partner will like.
Here are the 4Cs that are known for helping people pick the best diamond ring.
Cut
Choosing the shape of the diamond for your diamond ring is just the first step but one of the most important steps in the process. It totally depends on your choice and preference when it comes to choosing the shape of the diamond for your ring. Some of the most popular diamond shapes are the round, cushion and oval cut. There are other cuts as well, and they include princess, radiant, pear, Asscher, marquise, heart, and emerald cut.
Colour
This part of selecting diamonds will play a crucial role in deciding the look of the diamond of your ring. Diamonds that are transparent or have an absence of colour are known for being of good value and quality. Diamond colours are usually graded from D to Z, where D is the most colourless as well as great quality diamond. It is recommended by experts that people buying diamond rings should choose from the colour grade D to M. Get in touch with a professional to get detailed information about all the colour grades.
Carat
You can choose your carat range once you are sure about the size and the budget of your diamond. If you are trying to find a diamond/gemstone that is noticeable and nice enough but doesn't look too much, then choosing a carat size of up to 0.95 to 1.08 is recommended. Always remember that the carat size determines the size and the price of your diamond.
Clarity
This step is to select the clarity grade of your diamond, which means there shouldn't be any blemishes visible on the diamond to the naked eye. The range that has an eye-clean diamond is from VS1- VS2 range, and it depends on the shape of your diamond. The top ranges of diamonds are FL and IF, but if you want something similar but less expensive, you should go for VS1- VS2. So why pay more when you can get the same in less.
These are the 4Cs of diamonds that will help you choose the perfect diamond ring for your partner.