Telehealth is Proving to be a Boon to Our Society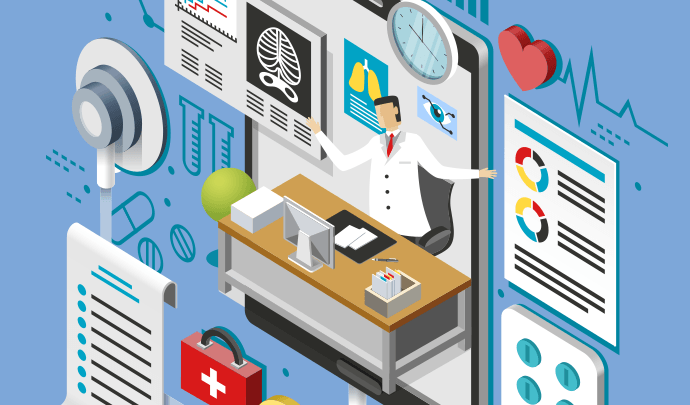 Telehealth includes medical surveillance, remote mentoring of patients, virtual education of doctors and experts, and virtual exchange of expertise. A big part of telehealth is also telemedicine or consultation between a patient and a doctor on a remote basis. Such interactions may take place using any device that is enabled with a web-cam. One might use a laptop or desktop computer, or even a tablet or mobile phone. Especially amidst the ongoing pandemic, telehealth and telemedicine are exactly what people turned to for dermatology, physiotherapy follow-up sessions, mental health and wellness, and even for some check-ups that would have ordinarily required a visit to their neighborhood general physician.
However, the relevance of telehealth goes beyond just being useful during a pandemic. It has merits as something that could truly prove to be a boon to society and healthcare in the long run. Here are some ways in which telehealth and telemedicine can change the healthcare landscape and benefit society.
Role and benefits of telehealth
Surveillance – Apps like Aarogya Setu, for example, can help healthcare experts and governments spot in advance any problematic or rapidly spreading diseases. This can be achieved through virtual tracking, monitoring and surveillance. We have witnessed first-hand how virtual surveillance — a product of telehealth — is helping the governments of the world track, monitor, and fight Covid-19.
Support for patients who lack mobility – Using telehealth, doctors can conduct clinical monitoring of their patients. They use remote patient monitoring devices attached to the patient that track his or her vitals, and allow the doctor to stay updated on any irregularities. Thus, telehealth can provide timely and regular monitoring of handicapped patients or elderly patients with mobility problems. Smartwatches and fitness bands, which save historical data linked to a patient's vitals, are also able to support doctors with data required for telehealth consultations.
Support to rural areas – A lot of doctors in urban areas do their bit to help society, by putting in a good number of hours offering a subsidized and complimentary consultation. Many hospitals even encourage or make it mandatory for their staff to put in these hours as part of their CSR activities. The benefits of this gesture could be extended to patients anywhere in the country by connecting suave, up-to-date doctors with their counterparts in rural areas.
Addressing minor queries – Today, there are many apps and websites that offer a chat facility or forums where minor queries can be addressed. Similarly, many healthcare providers — both the corporate variety and individual practitioners — are happy to answer minor questions or follow-up questions over WhatsApp or a phone call. All of this is categorized as telehealth.
Awareness – Looking at the situation at hand as well, people across the world were educated on Covid-19 symptoms, precautions, and best practices using telehealth. Information was released through the W. H. O website, and through governments issuing statements that were published online.
Convenience – Telehealth involves virtual administration and management of hospitals. This means that patients can now schedule and reschedule appointments using various apps, or might do so on the healthcare provider's website. There are many examples of how telehealth can bring convenience. Patients can also access the results of diagnostic tests online, as soon as a test result is released. They may not need to return to the lab to pick up their results. In urgent cases, this can prove to be a life-saver.
Role and benefits of telemedicine
Social distancing norms – As mentioned, telemedicine has provided a great alternative to having to step outside of the house to visit a doctor.  This has been a huge relief during the lockdown periods. Even now, many people still prefer avoiding crowded places, and telemedicine allows them to at least manage follow-up visits without having to ignore social distancing norms.
Preferred practitioner access – In today's world, people move around a lot. Telemedicine allows patients to continue to enjoy access to their preferred and trusted medicos across borders, even if either the patient or the doctor relocates.
Specialist access – Isn't it usually in the most complicated cases, where it is nearly impossible to move the patient that the expertise of some specialist in some corner of the world is required? In a lot of cases, the attempt at getting patients to these doctors proves fatal, or the return journey proves fatal, or the patient does not last until the said specialist arrives at their bedside. If the patient's doctor on hand could communicate with the specialist, it could help stabilize the patient's condition.
Pediatric and child psychology benefits – Studies have found that children interact with their doctors and psychologists more freely in their home environment, as compared to when they are at a clinic. Thus, telemedicine could help pediatric care and child psychology, by allowing child patients to be diagnosed and counseled in a 'safe space'.
You can use the Bajaj Finserv Digital Health EMI Network Card to pay for specialist consultations anywhere in the country. You can even break down hefty bills into smaller instalments, and pay over flexible tenors. The Health EMI Network Card also covers diagnostic and pharmacy expenses.