Reasons to Visit Los Angeles While Studying in the United States
Reasons to Visit Los Angeles While Studying in the United States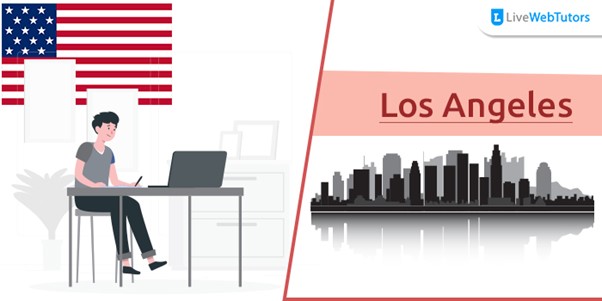 Wherever you happen to be studying in the U.S., a trip to Los Angeles is something you have to do if you get the chance.
There's more to Los Angeles than meets the eye, and you'll be surprised to find out how much there is to see beyond the Hollywood Walk of Fame and the countless mansions owned by celebrities. L.A. also has some incredible beaches, artwork, and culture for you to explore. 
Few reasons to visit Los Angeles:
Beautiful, iconic beaches
The beaches in Los Angeles are world-famous, and for good reason. Each beach has its own unique character. Venice Beach is one of the most iconic and is as quirky as a beach can get – with cute shops, galleries, gorgeous cafes, street performers, Muscle Beach bodybuilders, and more, it's the perfect place for a spot of people watching!
For those who want a chill day, head out to Malibu and enjoy the vibes and waves there. Santa Monica Beach is another great one – home to a famous pier and Ferris wheel – and it's perfect for some Instagram snaps!
Beverly Hills
Hello, 90210! The famous postcode and its accompanying district are best explored by taking a walking tour. Home to high-end shops and celebrity homes, Beverly Hills is something to be marveled at. Take a trip to Rodeo Drive and window shop 'till your heart's content. Plus, you never know who you'll spot – it's a Mecca for celebrities, so keep an eye out!
The hikes and the bikes
It should be noted that when I visited L.A., I did a 26-mile bike tour, and I nearly died. L.A. is very, very hilly. And I was unfit. Be warned.
That being said, L.A. is a great area for hiking, and it's a popular activity with the locals. Browse any LA-based celebrity's Instagram, and they will undoubtedly have a hiking picture every few snaps. Los Angeles is a health-conscious city, and everywhere you go, you will find people enjoying an active lifestyle. There are loads of hiking trails throughout Los Angeles, so why not sport those runners and get active!
Cycling is another great way to see the city, and the route via Santa Monica is one of the most popular. Get outdoors and explore!
Mouth-watering food
L.A. is fantastic for anyone who enjoys nothing more than a great meal out. There's such a vast range of cafes and restaurants here that you'll find options to suit every budget, while you could eat every cuisine type imaginable. Everyone will find something they love.
Check out Sprinkles Cupcakes for the coolest experience of your life – a vending machine with cupcakes! Eating out in L.A. will be a highlight of any trip.
Visiting a movie set
Would a trip to L.A. be complete without a trip to a movie set? With Universal Studios, Warner Brothers, Paramount Pictures, and Sony Pictures all based in L.A., you'll have plenty of studio backlot tours to choose from. You can also try and see how many famous spots you can discover as you wander through Los Angeles, as the list of films and T.V. shows shot in the city is practically endless.
For the comedy scene
Many people associate quality comedy with New York or Chicago, but L.A. is also home to iconic theatres and smaller stand-up shows. There's usually a well-known headliner at famous clubs such as the Laugh Factory and the Comedy Store. Los Angeles also has two Upright Citizens Brigade theatres – a smaller, affordable theatre in Franklin Village and a larger yet still affordable theatre on Sunset Boulevard. 
You can also catch great shows on the cheap in the theatre at the Virgil or open mikes at numerous bars and cafés around town. A bonus of watching comedy in L.A. is that it's not entirely uncommon for a big name to show up and does a drop-in set at a smaller show or open mikes.
According to Professor Noah. E. Maddy an assignment help provider in USA, "L.A. is a place to get mind fresh during studies."
For the live theatre
There are so many types of theatre on offer in Los Angeles on a nightly basis that even the pickiest critic will be delighted. Traditional theatre takes place in spaces such as the Geffen Playhouse, the Wallis Annenberg Centre for the Performing Arts, and the Mark Taper Forum. 
At the same time, experimental and indie theatre can be seen at several venues along Santa Monica Boulevard (known as Hollywood's Theatre Row) or at Echo Park's Bootleg Theatre or North Hollywood's Zombie Joe's. More elusive, but no less enchanting, is Los Angeles' blossoming immersive theatre scene, which you'll find scattered throughout the city in often secret locations. The Hollywood Pantages Theatre brings the best of Broadway to L.A.
For the music
Tourists who come to L.A. hoping to see a concert or live rock show are in luck. The Sunset Strip offers all the storied old venues, with new and established rock and alternative acts performing multiple nights a week. Indie places in Silver Lake, Echo Park, Westlake, and Highland Park offer new and local bands, while big names take the stage at the Hollywood Bowl, the Greek Theatre, and the Staples Centre. There are also numerous bars hosting live music nightly for a small cover fee or even for free for those who want to catch a show.
To nerd out
Visitors seeking to embrace their inner geek can visit one of Los Angeles' many comic book shops, board game cafés, or game-inspired art shows. The iam8bit, Creature Features, and Gallery 1988 have rotating nostalgic exhibits drawing on video games, T.V., and movies. Game Haus in Glendale and Angel City Brewery in the Arts District allow guests to choose from a selection of board games.
Visitors can enjoy video games at several bars, including EightyTwo in the Arts District, the One Up in Sherman Oaks, Blipsy in Koreatown, and Button Mash in Echo Park. Comic book stores such as Golden Apple Comics, Secret Headquarters, and A Shop Called Quest offer games, comic books, graphic novels, apparel, and more. It's also worth checking to see what special studio tours are available at Universal Studios and Warner Brothers or if there are any good exhibits at the Paley Centre for Media.
For the festivals
It seems like Los Angeles is enjoying food, culture, film, or art festival nearly every weekend. Eat Drink Vegan, L.A. Food and Wine, the theatre-centric Hollywood Fringe Fest, the L.A. Book Fair, and even CatConLA. Yes, that's a festival dedicated to cats. They take place all over the city, in parks, stadiums, and conference centers, and can be a great centerpiece to an L.A. vacation.
For the art
Los Angeles is home to many world-class art museums, including the Getty Centre, the Los Angeles County Museum of Art (LACMA), the Broad, and the Geffen Contemporary at MOCA. In addition to these institutions, there are also numerous large and small galleries offering shows from both established and up-and-coming artists. Some favorite art spaces include La Luz de Jesus (lowbrow), Hauser & Wirth (contemporary), and L.A. Louver (contemporary).
You can check out the best of L.A.'s art scene by taking our specially curated Art Tour of L.A., which combines unique experiences and an arty hotel which showcases local artists in the city.
Conclusion
Los Angeles is packed with history if you know where to look. T.V. and film legends were made at historic studios, rock stars got their start in local venues, and L.A. hosted the Olympics in 1984. To learn more about a particular historical theme, check out a historical-themed tour, such as Estouric's L.A. Noir tour of the Museum of Neon Art's Neon Cruise. Get in touch with a professional online assistance provider to seek help with the assignments in Los Angeles.