Is it healthy to use shampoo everyday?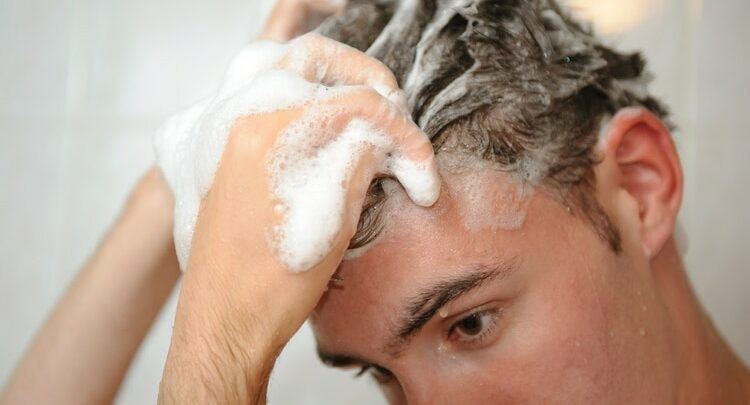 Introduction
With shampoos, one thing leads to the other: cleansing leads to proper nourishment. Shampooing with the right shampoo formula, suitable for your oily hair is perfectly ok to use everyday. The dry and normal hair types shampooing daily would be devastating as they appear rougher when dried up. So shampoo must be chosen based on its ingredients and it's suitability with the hair conditions. The mildest shampoo formula would be great for such hair types which require cleansing each day. Try out the best shampoo in india which are paraben and sulfate free for soft and smooth hair rid of oil and dirt deposits. 
If your hair tends to be thinning, breaking and falling excessively from the scalp then know that your shampoo formula has gone wrong. Rough and brittle hair after washing your hair with shampoo is a sign to mend your ways with the hair as soon as possible. Buying shampoos in smaller quantities if not sure about its compatibility is a great initiative towards eminent hair care practices. And usually, daily shampooing is not recommended as it erodes away the essential layer of oil mandatory for the good upkeep of hair and scalp texture. Your hair naturally comes with its own protective layers and a good shampoo does less harm or alteration to this. Now engrave these fantastic ingredients for your hair to keep up with the latest shampoo selection process.
Get the Shampoo Ingredients Right
Here are the ingredients to check in various shampoos which are angelic for daily use. These are the originals in the group of hair and scalp nourishing agents as opposed to the artificial ingredients and fragrances. Though the latter is more available and cheaper, daily hair care shampoo should be chosen with an eye on these for lasting effects of thick, strong and bouncy hair.
Biotin

Honey

Onion extracts

Shea butter

Aloe vera

Seaweed collagen

Keratin oil infused shampoos

Herbal and fruit extracts

Oils – coconut, argan, almond, avocado, tea tree oil
Those users of shampoo who daily oil and massage the hair-scalp combination can choose to cleanse it off on a regular basis. Going with the oil infused shampoos is another good to go choice for the gleaming hair strands. But without any artificial ingredients, the shampoo formula does not last long and the ingredients break up to give out a foul concoction. The foaming agents are mainly chemicals- bicarbonates, SLES being inexpensive and super foam makers when added to the shampoo formula.
Using the shampoo formula in larger quantities does not render your hair clean rather it strips your hair of the life saving and frizz calming moisture. The hair appears soft and silky with lesser frizz formations to worry about. The shampooed hair strands with slight moisture are the best raw material to try the hot hair styling devices and get the best results. Set it and glam it up with hair serums and hair sprays. Faulty hair cleansing shampoos make your hair dry, brittle and thinning. Do not endure them if it doesn't feel right on your hair. Regular usage can render your hair damaged beyond repair and finally chop-off chunks of the same to get liberation from the hair knotted situation.
To complete the action of shampoos, the conditioner too must fulfill these criteria of loaded goodness for hair. The Conditioners do not foam up like the shampoo formula but lathers and seals up the hair strands with moisture, oil, keratin levels. The silicones, betaine, oils and emollient with the herbal extracts make your Conditioners the perfect finishing note for the silky-glimmer of cleansed hair strands.
The frequent use of oil, hair cosmetics such as hair creams, hair serums, astringents and hair sprays needs to be undone with the great choices in shampoo formula. The cleansing surfactants, emollients and nourishment of extracts and oil helps the hair to stand strong against germ, odour and dandruff buildup circumstances. The paraben, sulfates and mineral oils in the shampoo formula if avoided are the best shampoos in India, to cleanse your hair with, but these could be present in small amounts or percentages, too negligible for effective delivery of the complementing ingredients in the shampoo into your hair recesses, scalp details.
top protein powder that we suggest for men 
Conclusion
The shampoo is the all out solution to the grime, grease, hair odour, dandruff, oil and sebum deposits affecting your hair from being smooth, frizz-free and manageable. Hair washes are incomplete without clearing out this clutter from your hair as they make your hair look lumpy, excessively oily, tangled, rough with itchy scalp. Let your hair strands breathe free and get ready to absorb the nutrient rich composition of hair conditioners.