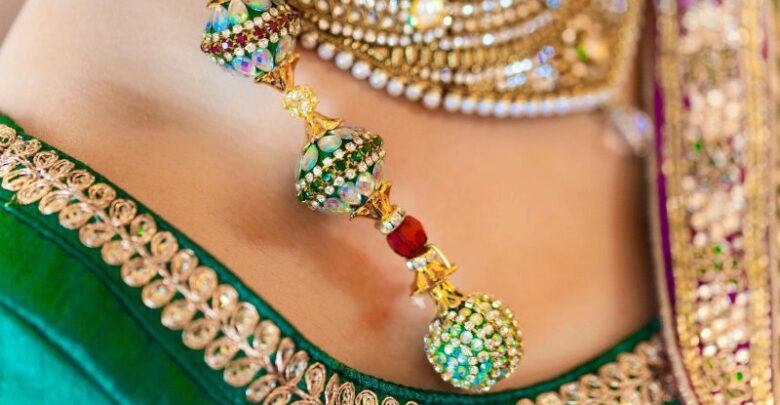 Earrings and necklaces are two versatile jewelry items that one can wear no matter the occasion. There are various kinds of necklaces and earrings available in the market. While you can individual wear any piece you like, when wearing earrings and necklace together, there are some things you should keep in mind.
Incorrectly matched necklaces and earrings can easily take away the appeal of your look or may just grab unwanted negative attention. Matching these two pieces of jewelry is more about complimenting one piece with another. To help get the pairing right every time, here is a guide on how to match necklace and earrings smartly.
Choose different materials: an interesting way to pair earrings and necklaces is to combine them in different materials. Start by spotting the kind of material your statement jewelry is made up of. Then, use this as a reference to select an ideal and complementary match to this piece. When it comes to gemstone jewelry, match the color grade or hue of the necklace with earrings with a similar gemstone set on them. Another great pairing is to pair necklaces and earrings with similar symbols to bring about a cohesive look.
Match size and shape: Taking into consideration the sizes of your jewelry pieces will help you identify which pieces will look great together. Make sure to create a balance between the sizes of both pieces. Another crucial thought is to match jewelry by shape and design. Putting two jewelry pieces together based on the general design incorporated in them is a simple way of making a good pairing. You could also pair your jewelry pieces in contrasting shapes to make them an interesting pair. For example, you can match a pair of square-shaped earrings with a necklace in another geometric design. Such pairings can be really attractive and can make you stand out from the crowd.
Color combination: The oldest and the common way of pairing jewelry pieces is to pair them according to their color. Jewelry pieces in similar colored gems, crystals, or metals when worn together create a simple and unified look. If you're not sure of what jewelry will look good with what, pairing your jewelry is the safest route you can take. However, if you're a little experimental and adventurous with your style, this is a great way to play with tones and colors. If you love both silver and gold with equal intensity, it is a great idea to buy fashion jewellery online in gold and silver and pair them together. Make sure you maintain cohesiveness in terms of the tones of the colors.
Add fun to the pairing: add a little quirk and fun to your fashion expression will help you bring out your personality in your demeanor. It is the most effortless way to match your jewels. You can also pair your jewels by playing around themes like animals, nature, florals, and other such themes. Pick out jewelry pieces that best express the theme and also compliment each other in the spectrum of colors. Wearing something that inspires you, motivates you, and gives you expression elevates your mood and confidence. And there is no better accessory than confidence!
The above-mentioned rules are some things you can follow to make sure you get the necklace and earrings pairing right. However, over and above these rules is expressing yourself with the use of the art of fashion and jewelry. There are a host of designs in earrings and necklace online in India that you will get easily confused! Trust your judgment and make sure you have fun!